Indiana University Women's Basketball Player Lilly Meister's family home destroyed by fire
The Minnesota home of Indiana University women's basketball freshman Lilly Meister suffered significant damage due to a fire on August 1st. Meister and her family are doing fine but they have been displaced just weeks before her first semester in Bloomington begins. "The whole upstairs is virtually gone, or smoke damaged in a way that it's almost certainly a complete loss up there," said Richard Hurt in a Go Fund Me set up for the family. "The firefighters did a fantastic job and were quick and thorough. Unfortunately, because of their efforts, there is a tremendous amount of water damage on the main level. They told us that the ceiling would more than likely collapse overnight."
Meister is 6-3 and hails from Rochester, Minn., Meister became the second player in John Marshall H.S. history to score over 2,000 points and was named the Post Bulletin Girls Basketball Player of the Year as a senior. She averaged 22.3 points, 11.5 rebounds and 2.3 assists per game as a senior. Meister was rated as the No. 87 by Collegiate Girls Basketball Report and No. 86 recruit by All Star Girls Report. The link to the Go Fund Me is here if you would like to help the family and the link to the Go Fund Me was circulated by IU assistant coach Rhet Wierzba,
Major League Baseball considering hosting game at Evansville's Bosse Field
Major League Baseball wants to come to Evansville. It has intentions to schedule a regular-season game at historic Bosse Field, the third-oldest ballpark still in regular use for professional baseball, surpassed only by Fenway Park and Wrigley Field. It would be the first MLB game ever played in Indiana. The catch? It will take at least another year to become a reality.
MLB representatives have visited twice in the past year since the city first made its pitch with a written letter last August. There was hope for a regular-season game next summer, but MLB has too many international commitments to make it work. Next year is the World Baseball Classic while two other games are scheduled out of the country.
The concept for coming to Evansville stems from MLB's Field of Dreams Game in Dyersville, Iowa, which will host a second game near the iconic movie site in as many years later this month. Bosse Field, of course, is where A League of Their Own was filmed in the early 1990s when stars such as Tom Hanks and Madonna spent a summer in town. The city believes a game focused on the movie would be a rousing success because it could serve as an opportunity to honor women in baseball. It even compiled a presentation called, "Why Evansville?" because that's a question MLB was having internally.
MLB will require a number of changes to the ballpark for this one-off game to meet its standards. The playing surface will need to be completely resurfaced and dugouts will be restructured so they're further away from home plate. Those renovations are estimated to cost $2.2 million. Many of the 5,100 permanent seats also will be replaced this offseason, another million-dollar expense. MLB didn't require that change but local officials deemed it would enhance the overall fan experience considering they were installed in the 1950s.
Indy Eleven Women's Soccer trio named to W League Team of the Year
The USL W League announced the members of its First and Second Teams of the Year following the league's inaugural 2022 season, a group that includes three members of Indy Eleven's Great Lakes Division title-winning squad. Defender Robyn McCarthy and forward Katie Soderstrom were two of the 11 players named to the league's First Team, while forward Maddy Williams claimed a spot on the Second Team.
McCarthy was a mainstay on the Indy Eleven backline this summer, starting 12 of the squad's 13 games and finishing second on the squad with 1,022 minutes played while also contributing a pair of assists. McCarthy switched seamlessly between the right back and center back positions, helping to spearhead a defensive united that posted six shutouts and allowed only nine goals all season, including only two games with multiple concessions. The native of Brentwood, Calif., finished her collegiate career at Fresno State last fall by earning the Mountain West Conference's Defensive Player of the Year award.
Soderstrom was a menace for opposing defenses from start to finish across the 2022 campaign, as she capped the scoring in the Eleven's historic 3-1 win in the W League's Inaugural Match on May 6 and finished the regular season with a brace in a 3-0 win over Detroit City FC on July 9. The latter performance gave Soderstrom a team-leading 11 goals on the season (to go along with 1 assist), which when spread across her 902 minutes of action in 11 appearances gave her a 1.10 goals per game average. The Carmel native will return to Butler University this fall for her fifth and final year of eligibility, looking to build on an already impressive resume that include 28 goals and 24 assists, which rank her sixth and fourth, respectively, on the Bulldogs' career charts.
After injuries derailed her professional career in Europe in recent years, the launch of the W League allowed Williams a successful return to the sport with Indiana's Team in 2022. The 26-year-old striker appeared in all 13 matches and provided a veteran presence and ample leadership for the young and hungry Eleven squad, while her 10 goals and assist in 885 minutes of play provided an attacking 1-2 punch alongside Soderstrom that proved a handful for the opposition all season long. Williams made club history on June 10, as her three goal outburst during the middle of the first half earned her the first hat trick in the Eleven's burgeoning W League history. After finishing her collegiate playing days in 2017 as Purdue University's all-time leader in goals (38) and assists (26), Williams continued her career in Europe with Dutch side PSV Eindhoven (2018-19) and Spain's Real Zaragoza (2019-20) before injuries and the COVID pandemic brought her back stateside.
Indianapolis Cathedral big man Xavier Booker picks Michigan State
Indianapolis Cathedral forward Xavier Booker, one of the top prospects in the country, committed to Michigan State choosing the Spartans out of a final 10 schools that included Indiana, Purdue, Notre Dame, Ohio State, Gonzaga and Michigan. He also had offers from Duke, Kansas, Louisville, Texas and Butler. He announced his decision on an Instagram live stream with Paul Biancardi, a recruiting director for ESPN. The 2023 commit is the No. 1 player in Indiana and No. 3 in the United States in his class, according to 247Sports. As recently as April, he was No. 84 in the country.
Possessing a reliable left-handed jump shot and finesse for his 6-10 height, his playing time and production have increased throughout his high school career. He averaged 4 points and 3 rebounds per game as a sophomore. Those figures jumped to 12.5 points and 6.7 rebounds per game while shooting 36% from 3-point range his junior year. It culminated with a 4A state championship in March, as a Cathedral team stocked with college prospects blew out Chesterton 65-31. Eastern Kentucky-committed point guard Tayshawn Comer and forward Jaron Tibbs, who holds football offers from Purdue and Iowa, were the Fighting Irish's two leading scorers.
Also contributing to his ascension of the recruiting rankings was his performance at the Pangos All-American Camp in June, where he was MVP of the camp. Booker will likely be called upon to take another step forward for Cathedral next year. Comer graduated, as did Jaxon Edwards, a small forward committed to Murray State. But even as their high school careers wound down, Booker showed an ability to shoulder a heavier load. He posted double-doubles in each of the last three games of the state tournament, including a 19-point, 14-rebound, nine-block performance against Ben Davis. Booker was born in Missouri but moved to Indiana in first grade. He is Michigan State's second commit of the 2023 recruiting class., according to On3 Sports The first was four-star point guard Jeremy Fears from Joliet, Illinois. In 2021-22, the Spartans went 11-9 and finished seventh in the Big Ten.
Indianapolis Indians Coverage
Indians Take Down Louisville in Extra Innings
With the Indianapolis Indians down to their last strike in the bottom of the 10th inning, Rodolfo Castro and Diego Castillo went back-to-back with hard-hit line drives to defeat the Louisville Bats in walk-off fashion on Tuesday night, 5-4. Following a two-out, towering home run off the bat of Jose Barrero in the top of the 10th to give Louisville (41-58) a lead, Indianapolis was quickly down to its last out following two punchouts by Pedro Payano (L, 1-2) to open the final offensive half. On an 0-2 count, Castro continued a hot stretch at the plate with a game-tying double into the right-field corner to plate Mason Martin. Castillo, also with two strikes on him, then roped a line drive up the middle to notch the Indians' seventh walk-off victory this season.
Castro and Castillo were central in both beginning and ending the game for the Indians (47-50). Castro ignitied the offense with a triple on T.J. Zeuch's first pitch of the game, and Castillo followed with a run-scoring ground-out. Zeuch dominated Indians batters over 7.0 innings, surrendering only three hits with a staggering 12 strikeouts – half of which came consecutively over the first three innings. Back-to-back singles followed by throwing errors by Barrero in the seventh led to Zeuch exiting the game in line for the loss. Four singles in the top of the eighth inning shifted the game into the Bats' favor, their first lead of the game. It didn't last long, however, and with two outs following a Travis Swaggerty double, Carter Bins roped a game-tying line drive to send the game to extras. Cam Vieaux (W, 5-0) surrendered the long homer to Barrero as the only blemish over 2.0 innings pitched.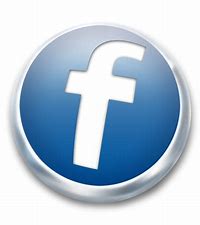 For more local news . . .
Check out our archived episodes of What's Happenin' and Talkin' Sports with Nick Jenkinson here