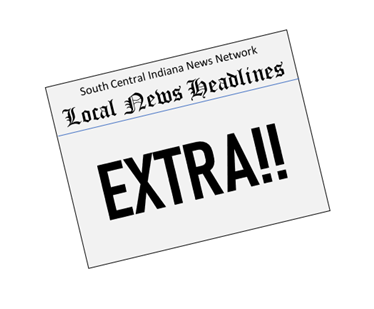 Indiana Congressional Representative Walorski and 3 others killed in automobile accident
5-term Northern Indiana Representative to the US Congress, Jackie Walorski was killed in a car accident on Wednesday evening, along with 2 of her Congressional team. The 58 year-old Congresswoman was traveling southbound in Elkhart County on State Road 19 with 27 year-old Zachery Potts, and 28 year-old Emma Thomson, when a car traveling northbound crossed the dividing line and crashed into their SUV. The driver of the other vehichle, 58 year-old, Edith Schmucker, was also killed in the crash. The incident is still under investigation.
"Everyone who knew Jackie knows she was tough, but fair – A no nonsense, straight shooter who knew that Congress must reflect the will of the people with decency and honesty."

– Kevin McCarthy, US House Minority Leader
City Considers Relocating Utilities to the Winston Thomas Site
City of Bloomington Utilities (CBU) staff recommended to the Utilities Service Board Property and Planning subcommittee the potential relocation of the CBU Service Center to the former Winston Thomas Wastewater Treatment Plant site. After reviewing the Winston Thomas Site master plan (https://bton.in/VNvzu), including its proposal to relocate the service center, the subcommittee asked CBU staff to proceed with a preliminary financial analysis in anticipation of a possible project design study. 
The Winston Thomas site offers many benefits as CBU envisions its operations for future generations. As the community continues to grow in population and activity, more residents and facilities will need access to water, wastewater, and stormwater services resulting in an increase in infrastructure. CBU has outgrown its current service center and storage facilities.
In addition to a new and updated Service Center at the Winston Thomas location, the site would provide a centralized location for all administrative and maintenance staff offices, appropriate storage for vehicles, equipment, records, and a secure space for construction materials, which allows CBU to have supplies on hand for projects and repairs.
A master plan for the site was completed in August 2020 with preliminary information and a general plan for a new Service Center. The master plan report is available online in the packet for the 8/1/2022 Utilities Service Board Property and Planning Subcommittee Meeting at bloomington.in.gov/boards/utilities-service/meetings/2022.
If the Service Center relocates, 600 E Miller Dr could be available to the City for other departments including the Department of Public Works (DPW) to streamline operations. DPW's street and fleet divisions are already located at the Miller Drive campus.
Funeral details for fallen Elwood Officer Noah Shahnavaz
The funeral for Elwood Officer Noah Shahnavaz will be held Saturday at ITOWN Church in Fishers, beginning at 11am. A visitation will occur between 2-7pm fon Friday, August 5th, also at ITOWN Church in Fishers. And, Indiana State Police announced the procession route that will carry Shahnavaz from ITOWN Church to Crown Hill Cemetery in Indianapolis. The planned route is:
ITOWN Church to Brook School Road
North (Left) on Brook School Road to Campus Parkway
East (Right) onto Campus Parkway to Interstate 69 North
East (Left) onto Interstate 69 North to State Road 13 (214 Exit)
North (Left) on State Road 13 to County Road 300 S
West (Left) on County Road 300 S to Atlantic Road
North (Right) on Atlantic Road/ State Road 13 to State Road 37
Continue North (Right) on State Road 37 to State Road 128
East (Right) onto State Road 128 to County Road 900 West
North (Left) onto County Road 900 West / Anderson Street to South "B" Street
Continue on South "B" Street to 16th Street (Elwood)
North (Left) onto 16th Street to Main Street/ State Road 28
West (Left) on Main Street / State Road 28 to US 31 South (Meridian Street)
South (Left) onto US 31 South (Meridian Street) to 34th Street
West (Right) onto 34th Street into Crown Hill Cemetery
This Week in Hoosier History
1915 – Ruth Lilly was born in Indianapolis, where she was the great-grandchild of pharmaceutical founder Eli Lilly. She graduated from Tudor Hall and the Herron School of Art. During her lifetime she gave away hundreds of millions of dollars in support of the arts, education, health, and environmental causes. She gave special attention to the Riley Hospital for children and the Indiana Repertory Theatre.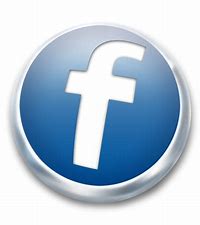 For more local news . . .
Check out our archived episodes of What's Happenin' and Talkin' Sports with Nick Jenkinson here