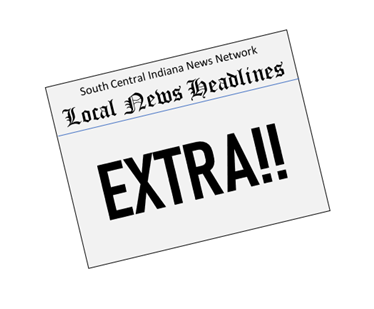 Three seriously injured in Brown County dirt bike accident
Indiana Conservation Officers are investigating a dirt bike accident that injured an adult and two juveniles yesterday in Brown County. At approximately 12:30pm on Saturday, August 13, Officers were dispatched to the area near the 8200 block of Highland Drive for an accident with serious injury. Initial investigation has revealed that Cody Cooper, 30, was operating a dirt bike with a juvenile passenger in a wooded area when they collided with a second dirt bike being operated by a juvenile. The juveniles were wearing helmets at the time of the accident.
All three sustained serious bodily injuries and were transported by I.U. Health Lifeline to Riley and Methodist Hospitals in Indianapolis. Assisting agencies include Indiana Conservation Officers, Brown County Sheriff's Department, Hamblen Fire Department, I.U. Health Ambulance Service, and I.U. Health Lifeline.
Update on Bloomington infrastructure projects
Numerous infrastructure improvement projects are underway this season to advance community goals, including safety, sustainability, accessibility, equity, economic vitality, and quality of life in Bloomington.
Bryan Park Pool
Bryan Park Pool is open Saturdays and Sundays only from 11 a.m. until 7 p.m. The final day of pool operation for the 2022 season is Labor Day, September 5th.
Park Ridge East Park
Contractors were on site on August 6th to begin repair work on cracks in the tennis and basketball courts at Park Ridge East Park. The work is scheduled for completion by August 8. Following crack repair, the courts will be available for use, but will not have lines for about 60 days. After a 60-day curing period, the courts will be re-striped and finished. 
Hidden River Pathway Project
The two-year downtown stormwater infrastructure reconstruction project to address flooding during rain events continues. Last week the contractor, Milestone, excavated between Trinity Church and Longfei Restaurant and poured concrete curbs and sidewalk on 4th St.
Grant will be closed from 4th to Kirkwood and 4th Street is only one lane from Lincoln to Grant. The alley on the east side of Grant, between Trinity and Longfei, will remain closed.
The City will continue to coordinate with other construction and road projects as they reconstruct 1,829 feet of culverts to protect downtown area residential and commercial buildings. This project is on track to be finished by the February 2023 deadline. For more information about the project visit: bloomington.in.gov/utilities/hidden-river.
Businesses on 4th and Grant are still open as this project continues around them. They welcome customers and taking the time to visit them may afford residents an opportunity to see what's happening with this project.
Businesses in the impacted area include Siam House, Little Tibet, Burma Garden, Korea Restaurant, Oak, My Thai, DO Asian Fusion, Dat's, B-Town Gyros, Healthy Hoosiers, Bali Cafe, Storm Real Estate, Longfei, Parlor Donuts, Soma Coffeehouse, and Taste of India.
Evergreen Village Stormwater
City of Bloomington Utilities is doing restoration work on a drainage ditch and detention pond in Evergreen Village, off Susie Street. Digging and grading is complete. The planting of native flowers and grasses is in progress. Weather permitting, the project will be complete this month.
Home Run Inn pizzas recalled
Home Run Inn Frozen Foods, a Woodbridge, Ill. establishment, is recalling approximately 13,099 pounds of frozen meat pizza product that may be contaminated with extraneous materials, specifically metal, the U.S. Department of Agriculture's Food Safety and Inspection Service (FSIS) announced today.
The frozen meat pizzas were produced on June 6, 2022. The following product is subject to recall [view labels]:
33.5-oz cartons containing "Home Run Inn CHICAGO'S PREMIUM PIZZERIA DELUXE SAUSAGE CLASSIC PIZZA" with "best by" date "12/03/22".
There have been no confirmed reports of injuries or adverse reactions due to consumption of these products. Anyone concerned about an injury or illness should contact a healthcare provider. FSIS is concerned that some product may be in consumers' freezers or found at distributor and retail locations. Consumers who have purchased these products are urged not to consume them. Additionally, distributors and retailers are urged not to sell these products. These products should be thrown away or returned to the place of purchase.
Consumers with questions about the recall can contact Nick Perrino, COO of Home Run Inn Frozen Foods, at 630-783-9696, ext. 2151.
Consumers with food safety questions can call the toll-free USDA Meat and Poultry Hotline at 888-MPHotline (888-674-6854) or live chat via Ask USDA from 10 a.m. to 6 p.m. (Eastern Time) Monday through Friday. Consumers can also browse food safety messages at Ask USDA or send a question via email to MPHotline@usda.gov. For consumers that need to report a problem with a meat, poultry, or egg product, the online Electronic Consumer Complaint Monitoring System can be accessed 24 hours a day at https://foodcomplaint.fsis.usda.gov/eCCF/.
This Week in Hoosier History
1833 – Benjamin Harrison was born in North Bend, Ohio.  He became an attorney and moved to Indianapolis. He served in the Civil War and earned the rank of Brigadier General. In 1888, he waged a "front porch" campaign from his home on Delaware Street and was elected President of the United States.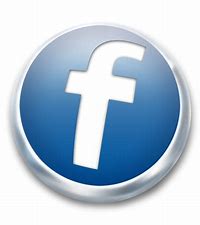 For more local news . . .
Check out our archived episodes of What's Happenin' and Talkin' Sports with Nick Jenkinson here