Indiana Cutters lose to Cin City Buccaneers 19-16, still win Division Title
The Indiana Cutters lost to the Cin City Buccaneers 19-16 Saturday Night at Walnut Hills HS in Cincinnati Ohio. The Cutters, Indiana Tornados, and Kentucky Cardinals all entered the final day of the regular season at 4-5. All three teams lost Saturday night and end the regular season at 4-6. The Cutters win the Blue-Collar League Red Division with a 3-1 combined record over the Tornados and Cardinals in the regular season. The Cutters will host the Cin City Buccaneers in Playoff Division Semifinal matchup this Saturday while the top seed Southern Ohio Blaze take on the Indiana Tornados in the other semifinal with the Kentucky Cardinals are eliminated from the post season.
The game was back and forth as the Buccaneers scored first with a 2-yard touchdown run and added the extra point to make it 7-0 with 3:33 left in the first quarter. The Cutters responded after Cantrell Harris fumble recovery when Kenny Martin threw a 31-yard strike to Noah Ponce with 12:25 left before halftime to make 7-7 with the Dre Adkins extra point. The Buccaneers scored on 23-yard touchdown pass but missed the 2-point conversion to make 13-7 with 1:49 before the half. In the second half Donate Hart scored on a 3-yard touchdown run and Adkin's extra point made it 14-13 5:50 left in the 3rd quarter. The Buccaneers scored on an 11-yard touchdown pass with 28 seconds to go to make it 19-14 but the Cutters blocked the point after attempt and Cantrell Harris returned it to the end for the two-point conversion to make it 19-16. The Cutters had one last chance as Kenny Martin to a deep ball to Iasiah Moore that was picked off as the Buccaneers took three kneel downs to end the game.
Martin finished the game 11-17 passing for 107 yards, a touchdown and interception. Torrell Williamson ran 16 times for 58 yards, Noah Ponce had 2 receptions for 41 yards and a touchdown. The Cutters defense had two interceptions by DJ Clayton and Daniel Ricksy and two fumble recoveries by Tyrell Williams and Cantrell Harris. The Cutters ran the ball 28 times for 106 yards while the Buccaneers ran the ball 29 times for 91 yards and a touchdown. The Buccaneers who finish the regular season at 6-2-1 were 14-22 passing for 174 yards with 2 touchdowns and 2 interceptions.
Indiana University Men's Soccer opens Up 2022 season with 2-1 exhibition win over DePaul
The Indiana University Men's Soccer team opened up the 2022 season with a 2-1 win over DePaul Friday Night on the Practice Field next to Bill Armstrong Satdium. The game was played in four 30-minute periods with a five-minute break in between. The Hoosiers scored both goals in the first 30-minute session as team captain Daniel Munie and Tommy Mihilac got the goals. DePaul scored in the third 30-minute session when a beautiful through ball got past the Hoosier defense as Goalkeeper Bryant Pratt cant close down the forward and the Blue Deamons chip it in.
The Hoosiers opened up practice last Wednesday with two days to prepare for this match and three potential starters out. IU Head Coach Todd Yeagley was looking to get a lot of players in the game and see how they responded. " We got a good chunk of the team in, and we competed well against a good Big East Team". Yeagley Said after the game. The Hoosiers play their second exhibition game tomorrow night at 7:30 pm against the Bowling Green Falcons at Grand Park in Westfield.
Buffalo Bills beat Indianapolis Colts 27-24 in NFL preseason opener
The Buffalo Bills beat the Indianapolis Colts 27-24 in the NFL Preseason Opener Saturday afternoon in Orchard Park New York. New Colts Quarterback Matt Ryan can finally put the Falcons behind him. Whether it was seeing his name on the back of a No. 2 Colts jersey hanging in his locker or completing his first attempt a 6-yarder to tight end Kylen Granson the 37-year-old quarterback feels as if his transition to Indianapolis is complete.
With Von Miller and the rest of the Bills starting defense sitting out, Ryan finished 6 of 10 for 58 yards, with two of his incompletions coming on fourth down. More importantly, the 15-year veteran didn't commit a turnover while showing a nimbleness in the pocket by avoiding a defender to hit Michael Pittman in stride on a crossing route for a 17-yard completion. Tyler Bass made a 46-yard field goal as time expired as Buffalo scored on three consecutive possessions in the final 8:10 to rally from a 14-point deficit. Matt Barkley oversaw the comeback in finishing 18 of 24 for 224 yards, with Raheem Blackshear rushing for touchdowns of 1 and 3 yards over a span of 4:19 to tie the game. Buffalo won its ninth straight preseason outing, which ranks as the NFL's second-longest active streak behind the Baltimore Ravens who have won a league-record 21 in a row.
Nick Foles threw an interception, finished 7 of 11 for 72 yards, including a 15-yard touchdown pass to an uncovered running back Ty'Son Williams. Sam Ehlinger, the Colts' sixth-round pick out of Texas last year, finished 10 of 11 for 88 yards with touchdown passes to tight ends Jelani Woods and Michael Jacobson. Ryan is set to become the Colts' fourth different opening day starter in as many years since Andrew Luck retired. He takes over after Indianapolis parted ways with Carson Wentz, who took the blame for the Colts squandering their playoff chances by losing their final two games, including a 26-11 season-ending dud at Jacksonville. The Colts will host the Detroit Lions this Saturday afternoon at Lucas Oil Stadium with kickoff at 1 pm.
Former IU Men's Basketball Player Devonte Green signs with Hungarian team
Former Indiana University guard Devonte Green has signed with Atomeromu SE Paks and will play in Hungary's A Division this coming season. It will be his third year as a professional. Green played last season at Larissa BC in Greek GBL league. In 20 games he averaged 8.2 points, 2.1 rebounds and 1.1assists. He helped them to a league semifinal appearance.
Green has previously played professionally in the NBA Summer League (Philadelphia 76ers and Utah Jazz White). He was part of a squad which won the NBA Summer League in Salt Lake City championship title in 2021. Green graduated from Indiana University in 2020. He scored 954 points averaging 8.0 through his career and 2.0 assists from 2016-20. He shot 37.7% from 3-point range and had a career-high 30 points in a win over No. 17 Florida State and 27 in a victory over No. 21 Iowa.
Indianapolis Indians Coverage
Indians Split Season Series with Memphis
A four-run third and three additional multi-run innings by the Memphis Redbirds offense defeated the Indianapolis Indians on Sunday afternoon at AutoZone Park, 11-2. With the loss, the two teams split the six-game set and the 12-game season series. Following an RBI bloop single in the third inning off the bat of Cal Mitchell, who extended his on-base streak to 11 consecutive games dating back to July 7, Memphis (58-52) countered with four runs in the bottom half off starter Miguel Yajure (L, 2-4). The inning was highlighted by a home run off the bat of Moises Gomez, his ninth in Triple-A this season.
The Indians (54-55) cut the deficit to two runs courtesy of a solo, one-out home run by Diego Castillo in the sixth. It was his first of two extra-base hits on the day, and he led the Indians offense with its lone multi-hit performance. The Redbirds offense tagged four out of five Indians pitchers with at least one run, following Castillo's home run with three consecutive frames of two-or-more runs scored. Meanwhile, the Indians were held to just three baserunners in their final three offensive innings. After tossing 6.0 scoreless innings to earn the win on Tuesday, Thomas Parsons (W, 8-3) was one out shy of another quality start with two runs allowed over 5.2 innings.
The Teams Split Thursday's doubleheader with the Indians winning game 8-7 and Memphis winning game two 7-0. Indianapolis won 3-0 Friday and 6-1 Saturday. The Indians return to Victory Field tomorrow at 7:05 pm to begin a six-game series vs. the Iowa Cubs and a 12-game homestand.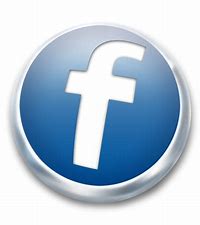 For more local news . . .
Check out our archived episodes of What's Happenin' and Talkin' Sports with Nick Jenkinson here