17 Indiana Cutters named Blue Collar League All Stars
The Blue-Collar Football League announced its all-stars for 2022 regular season and the Indiana Cutters are well represented with 17 selections. On the First Team is Safety Nick Land, Offensive Guard Hunter Stout, Running Backs Torrell Williamson and Marquise Holt, all purpose Special Teams Player Terrell Anderson, and Kicker Dre Adkins. On the Second Team include Offensive Guard Chris Brummett and Wide Receiver Isaiah Moore. The Third Team Includes Defensive Back Marcus Dunbar, Linebacker Tay Wells, Defensive Tackle Moses Morgan, and Special Teams Player Jaden Evans. Linebacker Dre Key, Cornerback Terrell Anderson, Defensive Tackle Donate Hart, Offensive Tackles Daniel Kimbro and Seth Mackin, and Wide Receiver Noah Ponce were named Honorable Mention. Anderson was the only player named in two different positions.
The Cutters finished the regular season 4-6 and won the Western Conference Red Division by virtue of three-way tiebreaker with the best overall record against the Indiana Tornados and Kentucky Cardinals. The Cutters scored 161 points in the regular season and gave up 238 points. The Cutters will host a divisional playoff game this Saturday against the Cin City Buccaneers. The Buccaneers finished the regular season with a 6-2-1 record in the Blue Division behind the 8-1 Southern Ohio Blaze. The Buccaneers won both regular season matchups with the Cutters but in the playoffs every team starts with a clean slate and a 0-0 record.
Indiana University Women's Soccer named trio to Big Ten watch list
The Indiana Hoosiers women's soccer team had three players selected to the 2022 Big Ten Women's Soccer Players to Watch List, the league announced on Monday. Sophomore keeper Jamie Gerstenberg, sophomore forward Jordyn Levy and freshman defender Arianna Rose were among the 42 players recognized by the conference's coaches. Indiana was selected to finish 10th in the preseason poll.
 
Jamie Gerstenberg, So., GK -Gerstenberg, a member of the 2021 Big Ten All-Freshman Team, tied the Indiana program record with nine shutouts in her rookie campaign. She posted a 9-3-4 record across 1,456 minutes in 16 starts. The Birkenwerder, Germany, native recorded 36 saves in 44 chances (0.818 save percentage) and allowed just 0.49 goals per game.
 
Jordyn Levy, So., F- Levy tied for second on the team in goals scored (4) in '21, tied for fourth in assists (2) and third in total points (10) among Hoosier attackers. Three of her four goals were game-winning tallies, the highest mark on the team.
 
Arianna Rose, Fr., D- Rose joined the IU women's soccer program after spending three seasons with the Canadian youth program. She hails from Brampton, Ontario, Canada and competed for Ontario's National Development Center.
 
The Hoosiers will kick off the regular season with the first of a two-game road trip at West Virginia on Aug. 18. First kick is scheduled for 7 p.m. ET. The home opener comes a week later on Aug. 25 against Ball State.
 
2022 BIG TEN WOMEN'S SOCCER PRESEASON POLL
1. (tie) Penn State, (tie) Rutgers, 3. Michigan, 4. Wisconsin, 5. Ohio State, 6. Michigan State, 7. Purdue, 8. Iowa, 9. Minnesota
10. INDIANA, 11. Northwestern,12. Nebraska, 13. Maryland, 14. Illinois
 
2022 BIG TEN WOMEN'S SOCCER PLAYERS TO WATCH LIST
Ashley Cathro, R-Sr., D, Illinois, Eileen Murphy, Sr., D, Illinois, Kendra Pasquale, R-Sr., M, Illinois, Jamie Gerstenberg, So., GK, Indiana
Jordyn Levy, So., F, Indiana, Arianna Rose, Fr., D, Indiana, Samantha Cary, Sr., D, Iowa, Kenzie Roling, So., F, Iowa, Hailey Rydberg, Grad., M, Iowa, Malikae Dayes, Grad., F, Maryland, Mikayla Dayes, Grad., F, Maryland, Juliana Lynch, Jr., M, Maryland, Hannah Blake, Sr., M, Michigan, Lily Farkas, Sr., M, Michigan, Avery Kalitta, So., M, Michigan, Ruby Diodati, Grad., D, Michigan State, Lauren Kozal, R-Sr., GK, Michigan State, Samantha White, Grad., D, Michigan State, Sophia Boman, Jr., M, Minnesota, Izzy Brown, Sr., F, Minnesota, Megan Platschko, Sr., GK, Minnesota, Eleanor Dale, Jr., F, Nebraska, Reagan Raabe, Jr., M, Nebraska, Sarah Weber, So., F, Nebraska, Josie Aulicino, Jr., M, Northwestern, Meg Boade, Jr., F, Northwestern, Aurea del Carmen, Sr., M, Northwestern, Talani Barnett, Grad., D, Ohio State
Kayla Fischer, Grad., F, Ohio State, Sydney Jones, So., D, Ohio State, Penelope Hocking, Grad., F, Penn State, Payton Linnehan, Sr., F, Penn State, Ally Schlegel, R-Sr., F, Penn State, Sydney Duarte, Grad., M, Purdue, Gracie Dunaway, So., F, Purdue, Emily Mathews, Jr., M, Purdue
Sara Brocious, Jr., M, Rutgers, Meagan McClelland, Grad., GK, Rutgers, Riley Tiernan, So., F, Rutgers, Emma Jaskaniec, Sr., M, Wisconsin
Aidan McConnell, So., D, Wisconsin, Natalie Viggiano, Grad., M, Wisconsin
Former Indiana University Men's Basketball Player D.J. White announces retirement
Former IU basketball star D.J. White had a good run on the hardwood. Once a prized recruit of former IU coach Mike Davis, White announced his retirement from the game of basketball on his Instagram page on Monday, two weeks before his 36th birthday. "You are never ready for it to be over, but I am ready for what's next," White wrote in a post he titled "Dear basketball." The Tuscaloosa, Ala. product thanked his wife and three daughters, his parents, teammates, coaches, and agents.
Former Indiana head coach Mike Davis capitalized on his Alabama roots to bring the five-star McDonald's All-American to Indiana and it paid off from day one. White started in all 29 games he played in during his freshman season, averaging 13.3 points, 4.9 rebounds, and 2.2 blocks per game during the 2004-05 season.  His productivity earned him Big Ten freshman of the year honors. But after an injury plagued sophomore season there was concern that White would transfer. Mike Davis resigned in 2006 and White indicated that he was likely to look elsewhere. "I came all the way from Alabama to play for coach Davis. With him not here, I feel like it will be tough to play," he said at the time. "I don't think I'm coming back next year."
Fortunately for Indiana, White decided to stay and play for new head coach Kelvin Sampson.  He had two more highly productive seasons, including a monster 2007-08 senior year in which he averaged 17.4 points, 10.3 rebounds, and 1.6 blocks per game, while shooting better than 60% from the field. He was the first IU player to average a double-double since Alan Henderson in 1994. White was voted the Big Ten's Player of the Year by both the coaches and the media in 2008.  He was also named 2nd team All-American by multiple outlets. When he left Indiana, White was 16th in IU scoring with 1,447 points, tied for ninth in career rebounding and finished second all-time at IU in career field goal percentage (56.2).
White had an interesting night at the 2008 NBA Draft.  He was drafted with the 29th pick by the Detroit Pistons and traded the same day to the Seattle SuperSonics. The Sonics were in the process of relocating to Oklahoma City. He suffered an immediate setback prior to his rookie season with the Thunder. He missed his first 75 games as a pro because of jaw surgery and missed 11 games the next season with a fractured right thumb. The injuries contributed to White bouncing back and forth between the Thunder and their D-League affiliate. After two and a half seasons in Oklahoma, White went to Charlotte in 2011 and had his best stretch in the NBA. There he averaged 8.5 points and 4.4 rebounds and 6.8 points and 3.6 rebounds over the course of two seasons while playing nearly 20 minutes per contest from 2011 to 2012. From there the journey got more interesting, as White traded time between professional teams in China and brief stints in the NBA with Boston and again with Charlotte.  His last appearance in an NBA game was for Charlotte (playing along with Cody Zeller and Zach McRoberts' brother Josh) in April of 2014. Since 2014, White played in Spain, China, Italy, Turkey, and other stops. In his Instagram post White said he played in six countries and visited six continents.
Indiana Fever end season with road loss to Washington Mystics
In the final game of the 2022 regular season, the Indiana Fever closed the season at Washington with a 95-83 loss on Sunday against the Mystics. Fever guard Tiffany Mitchell led the Fever with 18 points on 7-of-9 shooting and tied her career-high with seven assists. The Fever finished the season at 5-31 and WNBA Record 18 game losing streak, while Washington heads to the postseason at 22-14. Indiana started off the game shooting the ball well from the field. The 12 made field goals tied for the most in a first quarter this season for the team. Washington kept pace offensively and both teams shot 66.7 percent from the field in the quarter as the Mystics led 31-27.
A 7-0 run is how Washington began to second quarter. From there, the Mystics began to separate, holding Indiana to just 3-of-9 in the quarter while shooting 8-of-14. Mystics forward Elena Delle Donne scored 16 points in the first half to help Washington put up the most points in a half this season for the Mystics and lead 57-40. Mitchell led the offensive attack for Indiana in the second half, scoring eight points in the third quarter. The Fever scored 23 points in the quarter, but five turnovers allowed Washington to maintain a 15-point lead heading into the fourth quarter.
Indiana's defense in the fourth quarter improved, holding Washington to 5-of-16 shooting. The lead for Washington, however, stayed in double digits the rest of the game. Fever forward Emma Cannon finished with 14 points, the second time in two games she has scored in double figures. Rookie guard Lexie Hull also scored in double figures for the second game in a row with an 11-point performance and a career-high four assists. Delle Donne led Washington with a game-high 22 points. Guard Ariel Atkins scored 15 points — which was enough for her to reach 2,000 career points and rookie center Shakira Austin ended with 11 points. Guard Natasha Cloud did not return on the floor in the second half due to precautionary reasons and finished with 10 points. It was also the first game this season that Cloud did not record an assist in a first half.
Indianapolis Indians Coverage
Indians Host Iowa to Start Long Homestand
The Indianapolis Indians will host the Iowa Cubs in a six-game series starting at 7:05pm this evening at Victory Field in Downtown Indianapolis. The Teams will play Thursday through Saturday at 7:05pm along with Wednesday and Sunday Afternoon at 1:35pm. Indianapolis comes in with a 54-55 record and Iowa is 50-61. Indianapolis split a six-game series with Memphis while Iowa split a six-game series at home with Louisville.
The World's Greatest Competitive Eater, Joey Chestnut, will make appearances at Victory Field on consecutive Dollar Menu Nights this evening and Tuesday, Aug. 23 – to train for and later participate in the World Record Popcorn-eating Challenge. The current world record for most popcorn eaten in eight minutes is 28.5, 24-ounce servings. Tonight, Chestnut will distribute his Classic Boardwalk Coney Sauce to the first 500 fans in the Center Field Plaza before participating in a series of in-game eating challenges on the home dugout. After the game, 3,000 fans will receive his signature Coney Sauce while exiting the ballpark. Gates open at 6pm  Then at 6:40pm on Aug. 23, Chestnut will take a crack at the World Record Popcorn-eating Challenge on-field. Fans will receive complimentary bottles of his Creamy Green Hatch and Jalapeno Wing and Dipping Sauce upon exiting The Vic while supplies last. Gates open at 6pm with first pitch at 7:05pm. Chestnut, who lives in nearby Westfield., Ind., owns over 50 competitive eating records, his most notorious being 76 Nathan's Famous Hot Dogs and buns in 10 minutes. He has won the Nathan's Hot Dog Eating Contest a record 15 times. Despite the change in texture, Chestnut fears no food challenge and is ready to add the record for most popcorn eaten in eight minutes to his plate.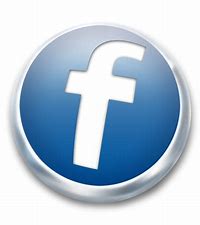 For more local news . . .
Check out our archived episodes of What's Happenin' and Talkin' Sports with Nick Jenkinson here