Indiana University Men's Soccer to face top Ranked Clemson on ESPNU
Indiana University men's soccer will have at least five televised matches during its fall 2022 season. Additionally, all non-televised home matches will be streamed on the Big Ten Plus digital platform. The No. 13-ranked Hoosiers open the season with a matchup versus the No. 1-ranked, reigning national champion Clemson on August 26. The road match is scheduled for a 7 p.m. ET kickoff on ESPNU that was just added to the television schedule. IU will have four conference contests featured on the Big Ten Network, including the matches versus Northwestern 8pm (Sep. 27), at Michigan 4pm (Oct. 2), versus Penn State 6:30pm (Oct. 14) and at Wisconsin 8pm (Oct. 18). Each round of the Big Ten Men's Soccer Tournament will also be featured on the Big Ten Network.
 
Indiana men's soccer is coming off a 15-6-1 record in 2021, resulting in the program's 46th overall and 35th consecutive trip to the NCAA Tournament. IU was the No. 15 national seed in the tournament, making it the only program to earn a top-16 seed in each of the last eight seasons. IU returned to the round of 16 for the seventh straight season, where its campaign ended from a 3-2, golden goal result against No. 2 Washington.
Indiana University Rowing Names Samantha Clifford as Assistant Coach
Indiana University rowing head coach Steve Peterson announced Tuesday that former Hoosier rower Samantha Clifford has returned to the program as an assistant coach. Clifford rowed at IU for two seasons from 2014-2016, two seasons in which the Hoosiers made the national regatta. Clifford then worked as a student assistant coach for IU during the 2016-17 season while finishing her degree in United States history with a minor in psychology in the summer of 2017.
 
Clifford has five total years of NCAA Division I coaching experience. Most recently, Clifford served as an assistant coach at Washington State since the 2019-20 season. Her responsibilities included training the varsity fours, assisting with recruiting and coordinating logistics. In 2021, Clifford helped the Cougars to a top-10 team finish at the NCAA Championships, and her varsity four boat finished place third at the Pac-12 Championships and eighth nationally. Prior to that, Clifford started her collegiate coaching career as a volunteer assistant at Boston University where she served as the primary coach for the second varsity four boat. Clifford also has coaching experience on the prep level, serving the Row Boston and Let's Row programs during her time in Boston.
2023 IUMBB commit Gabe Cupps to play fundraiser for Kentucky Flood Victims
Class of 2023 IU Basketball Point Guard commit Gabe Cupps and several top college prospects from the Midwest are joining forces to benefit the Kentucky Flood Relief Fund of the American Red Cross. The Midwest Charity Classic basketball game is August 27th at Frederick Douglass High School in Lexington, Ky. The game will feature ESPN's Seth Greenberg as the emcee and commentator. In addition to Cupps, the game will feature several prospects IU is currently recruiting, including Flory Bidunga (2024), Travis Perry (2024), Raleigh Burgess (2024), Trey McKenney (2025), and R.J. Greer (2025).
Also participating will be several names likely familiar to IU basketball fans, including former recruiting targets Xavier Booker (Michigan State), Reed Sheppard (Kentucky), and Kaleb Glenn (Louisville). Doors open at 6:45pm and the game tips at 8 p.m. Eastern. Tickets start at $25 and can be purchased by visiting www.MidwestCharityClassic.com. Event proceeds will benefit the Kentucky Flood Relief fund of the American Red Cross.
Noblesville Girls Basketball Senior & UConn Commit Ashlynn Shade to transfer to La Porte La Lumiere The state's best high school girl's basketball player is on the move. Noblesville senior guard Ashlynn Shade, a UConn commit, confirmed Tuesday she is transferring to La Lumiere, a prep school in La Porte, to "prepare for the next chapter" of her life. "While this decision was not easy, I am confident I am making the best decision for my personal development and family," Shade wrote in an email to IndyStar. In a separate statement, Shade's father, Matt, wrote it was "more than just a basketball decision," adding his daughter communicated with family, friends and teammates about her decision this past Sunday and Monday. "We have talked as a family that there might be negative feedback because of the love and tradition of Indiana high school basketball," he continued. "Ashlynn is prepared for her next journey because she has 100% support from all the family, friends and teammates she spoke with Sunday and Monday. Ashlynn loves Noblesville High School and will always consider herself a Miller."
Shade was the odds-on favorite to win Indiana Miss Basketball but now is ineligible by moving from an IHSAA school to a prep school. She averaged around 21 points, nine rebounds, four assists and four steals for the Class 4A state champion Millers last season. She accumulated 1,698 points, 606 rebounds, 282 assists, 314 steals and 17 blocks over three varsity seasons (78 games played), and chose the Huskies from a list of finalists that included Indiana, Louisville, North Carolina, Notre Dame, Stanford, Tennessee and Vanderbilt.
The Millers did not graduate any seniors last season and are expected to return the rest of their 2021-22 roster. They are scheduled to host La Lumiere on Friday, Jan. 6. Ranked sixth in her class by ESPN, Shade has been the center of attention since she was a middle schooler, earning four Division I offers (two Big Ten, a Big East and an ACC) before her freshman season. Suffice it to say, she lived up to the hype. Shade announced her arrival as a freshman with 26 points against eventual 4A champion Lawrence North in her debut, and finished the season averaging 20.5 points and 6.7 rebounds. A year later the prolific prospect led Noblesville to its first sectional title since 2014-15, logging 23.9 points, 8.1 rebounds, 4.2 assists and 4.3 steals per game.
Last Season Shade went off in the opening game of her junior season, single-handedly orchestrating a 19-4 season-opening run at Lawrence North en route to a game-high 33-point effort. She showed no signs of letting up the rest of the way, putting up 25 points on 10-of-17 shooting against fellow UConn commit Ayanna Patterson in late November and dropping 22 on defending state champion Crown Point in December. The 5-10 guard was equally prolific in the postseason, guiding Noblesville through the state's toughest sectional, before taking out No. 1 Homestead, No. 9 Snider, No. 5 Crown Point and No. 2 Franklin to secure the program's first state title since 1987. Of note: Shade became the third player to match Reicina Russell's 4A championship game scoring record with 31 points on 13-of-22 shooting against the Grizzly Cubs.
Indianapolis Indians Coverage
Indians Fall to Iowa in Series Opener
Cal Mitchell extended his hitting streak to an International League-leading 12 games, but the Indianapolis Indians dropped the opener of a six-game series against the Iowa Cubs on Tuesday night at Victory Field, 2-1. Down 1-0 following an RBI single by Frank Schwindel in the top of the first inning, the Indians (54-56) knotted the low-scoring game in the bottom of the third. Carter Bins led off the frame with a single and, following an error by third baseman David Bote to put the game-tying run into scoring position, Diego Castillo lined a run-scoring single into center field.
The I-Cubs (51-61) were held to just two hits following the first inning before they took a lead in the top of the eighth. Esteban Quiroz led off the inning with a single, and two batters later Greg Deichmann drove him in on a ground ball to left field off Cam Vieaux (L, 5-1). Indianapolis threatened in the bottom of the eighth with two walks to sandwich Mitchell's single, which extended his hitting streak to the longest active streak in the league. After an error by pitcher Brendon Little – Iowa's fourth of the game – put the game-tying runner in scoring position again in the ninth, Nicholas Padilla (S, 1) slammed the door with two strikeouts.
After Indians starter Johan Oviedo left the game following the second inning, Cody Bolton fanned five over 3.0 one-hit innings and Noe Toribio followed with 2.0 scoreless frames. Eric Hanhold, who has not surrendered a run in his last six appearances (6.1 innings), kept Indy within one thanks to a scoreless ninth inning. For Iowa, major league rehabber Wade Miley tossed 5.0 two-hit innings and exited the game with the score tied 1-1. Luke Farrell (W, 3-4) entered for him in relief and earned the win with 2.2 innings pitched. The Indians and I-Cubs continue their six-game series this afternoon at 1:35 PM ET, as Indianapolis looks for its 1,000th win at Victory Field. Scheduled to take the bump is RHP Osvaldo Bido (1-7, 5.52) for Indy against RHP Caleb Killian (4-1, 3.49)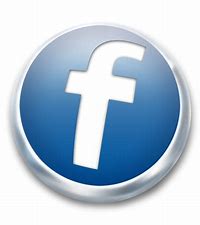 For more local news . . .
Check out our archived episodes of What's Happenin' and Talkin' Sports with Nick Jenkinson here