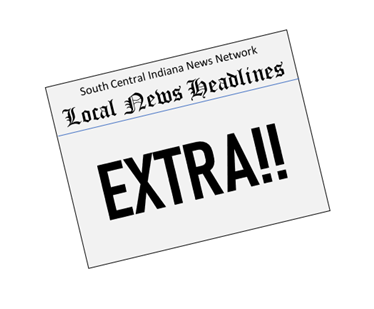 Alexandra's Army recruiting kids for August neighborhood food drive event
Alexandra's Army, a Bloomington-based organization which is run by area youth, seeks kids interested in joining the fight against local hunger! Alexandra's Army was founded in 2020 by a Bloomington 3rd grade student in response to a growing need of the Hoosier Hills Food Bank for summertime donations of non-perishable food. The group is looking to recruit kids in Monroe County to register for the event, conduct their own neighborhood food drive the week of August 21st, and deliver the collected food on Saturday, August 27th for the Big Collection Day. The deadline to register is August 19th.

Alexandra's Army is hoping to increase from their 2021 total, when they raised 4585 pounds of food!

"We have demonstrated to the community that kids can truly make a difference," says the now 10 year-old Founder and organization President, Alexandra Daley. "Last year, we recruited and trained almost 50 kids, who did an amazing job and worked so hard to help those in need. The team is excited to try to add to our totals, this year!"

Daley founded Alexandra's Army after conducting her own neighborhood food drive for several years. The Hoosier Hills Food Bank encouraged her to take her efforts to the next level, which was the inspiration to transform her annual activity into creating the all kid-run organization, now operating in its second year.

Interested kids can visit www.AlexandrasArmy.org with the help of their parents. The next steps include clicking the 'Join Army' link, creating a log-in account, watching the 4-minute training video, and completing the registration form. Registrants can then expect follow-up email correspondence. 

Participants will all receive an Alexandra's Army T-shirt to wear when they knock on doors in their neighborhood so the community knows that they are part of the united efforts of our youth to help end hunger. Participants will also receive a coupon for a free ice cream from The Chocolate Moose, and a certificate of completion. Additional awards will be issued to the top food collectors.
Bloomington recognizes Mayors Fight Back – A Week of Action Against Violent Crime
Mayor Hamilton joins Democratic Mayors across the nation in highlighting and addressing the increase in gun violence across the nation. This is why the Democratic Mayors Association (DMA), in partnership with the Center for American Progress Action Fund, announced Mayors Fight Back – A Week of Action Against Violent Crime for the week of August 15th.
The Bloomington Police Department (BPD) faces the proliferation of firearms every day and works to reduce gun violence in our community. According to a press release issued by Mayor Hamilton's office, major crimes in Bloomington decreased 9 percent in 2021, but the number of crimes involving firearms continues to rise in Bloomington.
BPD has recently embraced a number of initiatives that have been found by the Police Executive Research Foundation (PERF) to be effective in helping to lower gun crimes, such as:
Enhanced forensic investigation of crime scenes involving firearms including submitting spent ammunition casings to ballistics laboratories for comparative analysis to find similarities to other shootings.
Making sure that cases suitable for 'red-flag' filings, cases where the mental health of the subject is in question or where there are grounds to believe violence may be eminent, are expediently processed into the legal system for Court action.
The implementation of evidence-based policing strategies targeting offenders who are often responsible for a large percentage of gun crimes. 
Aggressively enforce existing laws that help keep firearms out of the hands of persons who are legally prohibited from possessing them. 
Collaborating with Moms Demand Action to provide five hundred gun locks to community residents, to date.
The City announced two new programs: 
Violence Prevention Pilot Grant Program: City of Bloomington Community and Family Resources will administer new, direct investments into local neighborhoods to help prevent, interrupt, or reduce violence through evidence-based violence-prevention services offered by grassroots organizations, neighborhood associations, or other community-based organizations. The $125,000 grant program is part of the 2023 budget proposal the City Council will consider later this month.
Gun Buyback Pilot Program: BPD is exploring funding options for a new gun buyback program. A gun buyback program allows gun owners voluntarily to turn in their firearms to law enforcement, no questions asked, in exchange for compensation. Indiana state law prohibits the use of public funds for a buyback program.
In addition to direct measures aimed at reducing gun violence, BPD is invested in long-lasting strategies and best practices that are preventative and aimed at de-escalation. These include:
Conducting mobile roll calls beginning in May 2022 throughout City neighborhoods in an effort to build stronger connections with the community.
Hosting the first annual National Conference on Police Social Work which was an overwhelming success and brought together experts from many fields to educate on long-lasting cohesive strategies and establish best practices for embedded police social workers which has proven so vital in the Bloomington community.
Continuing to lead the way in setting the standard for best practices in police social work by providing training for agencies from around the world at the International Association of Chiefs of Police (IACP) International Training Conference as well as the National Training Conference for the National Organization of Black Law Enforcement Executives (NOBLE).
Continuing to provide training that is compliant with the PERF-led ICAT (Integration, Communications, Assessment, and Tactics) model which melds police use-of-force training with tactics and procedures designed to prevent the escalation of a potentially violent police-resident encounter.
Continuing to operate under internationally recognized best practices as a nationally accredited police department by the Commission on Accreditation for Law Enforcement Agencies, Inc. (CALEA) (calea.org) in recognition of the department's excellence in public safety and commitment to the community.
Law Enforcement Torch Run hosting 'Cop on a Rooftop' events statewide for Special Olympics Indiana
The Law Enforcement Torch Run for Special Olympics Indiana will host the fourth-annual Cop on a Rooftop at participating statewide Dunkin' locations on Friday, August 19th, from 5am-noon. During these events, Bloomington Police and Indiana University Police Officers will be stationed at Dunkin' to collect money that will go directly to support programming for Special Olympics athletes in Indiana. Local stores participating in this year's event include the Dunkin' store at 300 S College Mall Rd, Bloomington. A full list of participating locations is available online.
Special Olympics families and guests are invited to join Bloomington Police and Indiana University Police officials to show their support for Special Olympics Indiana. Dunkin' guests who donate to Cop on a Rooftop will receive a coupon for a free donut. Guests who donate $10 or more will receive a coupon for a free medium hot coffee.
The Law Enforcement Torch Run is the largest grassroots fundraising program benefitting Special Olympics throughout the world. In the first three years, Indiana LETR's Cop on a Rooftop events have raised nearly $50,000 dollars for Special Olympics Indiana. All the funds raised through Cop on a Rooftop help support sports training and competition along with health, education and leadership program opportunities for more than 18,000 people across Indiana with intellectual disabilities. In 2021, the Bloomington site raised more than $1,800 for Special Olympics Indiana.
This Week in Hoosier History
1940 – Elwood, Indiana, made national news as Wendell L. Willkie accepted the Republican nomination for President. Over 250,000 people crowded into Willkie's hometown on a day that saw the temperature rise to 102. The Pennsylvania Railroad ran 29 extra trains that day. Willkie waged an energetic campaign but failed to prevent President Franklin D. Roosevelt from winning a third term in November.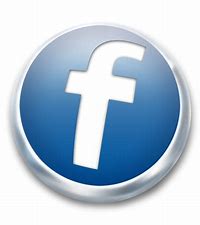 For more local news . . .
Check out our archived episodes of What's Happenin' and Talkin' Sports with Nick Jenkinson here