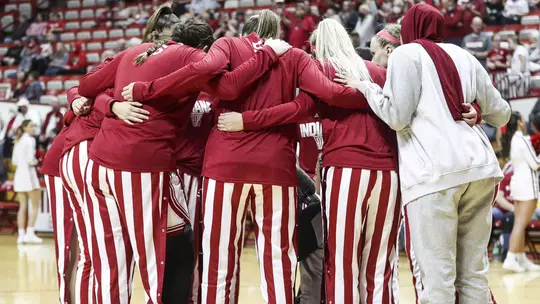 Thursday evening at 7pm, the #12 ranked Indiana Hoosiers (3-0) will host the Falcons of Bowling Green (2-0) to Simon Skjodt Assembly Hall.
The Hoosiers are coming off of a significant road win against the top-ten ranked Tennessee Lady Vols, in which they demonstrated toughness off the glass, and recorded 40% field goal shooting. This win has earned the Hoosiers national attention, bolstering them to a #9 national consideration in the Coach's Polling.
Bowling Green captured a 102-72 home victory over Wright State University on Monday evening. Team Captain, Junior Guard Nyla Hampton exploded for 24 points in the match-up, where 4 Falcons contributed with double digit scoring. The Falcons had 62 points in the paint, 25 points off of turnovers, and forced 21 turnovers while committing just 7, themselves.
"[Bowling Green] is a very sound, solid basketball team. They were picked to finish at the top of the MAC," said IUWBB Head Coach Teri Moren. "[The Falcons have] very good Point Guard play. As far as defense, tenacious . . . they are very disciplined, and they have a couple kids that if you lose them in transition, lose them in the halfcourt, they can make you pay from beyond the arc. . . they are very balanced."
The game will be broadcast on Big 10 Plus television as well as WHCC radio 105
The Hoosiers will return to Assembly Hall on Sunday, November 20th for a 1pm match-up against Quinnipiac, and then will partake in the Las Vegas Invitational Tournament the following weekend, where they will take on Auburn and Memphis.
Notable:
In their first 3 games, Indiana is averaging 86 points per game, shooting 49% from the field.
The Hoosiers are 26/76 for 33% from beyond the arc.
Indiana is averaging just shy of 40 rebounds per game with a margin of +7
They are averaging 18 assists, 12 steals, and more than 5 blocks per game
Indiana has turned the ball over an average of 10 times per game, while their opponents are averaging 21 turnovers per game
More IUWBB Coverage