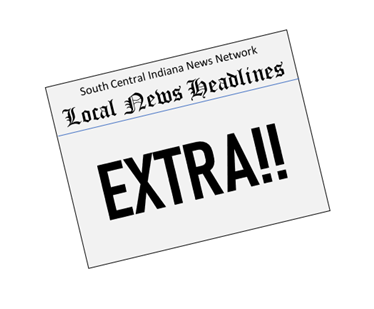 #5 IUWBB solidly defeats #6North Carolina at Assembly Hall 5th ranked Indiana Hoosiers Women's Basketball took care of the #6 North Carolina Tar Heels 87-63 Thursday night at Simon Skjodt Assembly Hall in the final Big Ten/ACC Challenge. Indiana is now 8-0 on the season and did it without Grace Berger who is out indefinitely after a knee injury suffered in the Auburn Game last Friday out in Las Vegas. Coach Teri Moren supported her injured player by wearing a Grace Berger sweatshirt. The Hoosiers continue to score a lot of points as they have scored 79 or more points in all eight games. The Hoosier defense has held teams under 70 points seven of the eight games this season.
Mackenzie Holmes scored 25 points and Sydney Parrish scored 24 points. Parrish started her second game replacing Berger in the starting lineup. Henna Sandivk stepped up and played 18 minutes and she was back in Finland last week and not with the team in Las Vegas. Sara Scalia scored 12 points, hitting 4 three pointers, and Chloe Moore-McNeil added 10 points, 9 assists, and 7 rebounds. Yarden Garzon had 9 points, 7 rebounds, 7 assists, and a steal. "
It was a collective effort by everybody, and they all had to do a little extra and we answered the bell and finished off the Tar Heels" Coach Teri Moren said after the game.
Next up, The Hoosier host Illinois at 2pm on Sunday.
Bloomington and AFSCME reach agreement on Union Member salaries and benefits
The City of Bloomington and Local 2487 of the American Federation of State, County, and Municipal Employees (AFSCME) (AFL-CIO Council 962) have reached an agreement on the terms of a contract that will govern salaries and benefits for union members for the next four years. 
The agreement raises wages by 17.2% over the four-year contract, with annual raises of 5% for union members during each of the first two years of the agreement and 3.1% during each of the latter two years. The new contract also increases hourly shift premiums for employees working evening and swing shifts, adds the Juneteenth holiday, increases 24-hour on-call pay, adds a longevity step for employees with 35 or more years of service at the City, and increases hourly pay for AFSCME employees who achieve certain professional licenses and certification levels.
Within the Utilities Department, the agreement also increases several pay grade classifications and creates a mechanism for Union employees and management to establish an apprenticeship program for future employee development.
AFSCME members include employees in the City's Public Works, Parks, and Utilities departments. The new contract, like prior AFSCME contracts, sets the terms and procedures for (among other things) employee pay grades and salaries, overtime, payments for certifications and licenses, discipline and grievances, seniority, and benefits such as paid time off and leaves of absence.
The contract will take effect on January 1, 2023, and run through December 31, 2026. After the City and AFSCME leadership agreed on the terms, union members voted to accept them on November 30.
Monroe County road closings for the week of December 5, 2022
DELAP ROAD, between N Maple Grove Road & Woodall Road: Delap Road will be closed in this area on Wednesday, December 7, 2022 for Monroe County CB Crews to replace a culvert pipe.
THE INTERSECTION OF SIMPSON CHAPEL ROAD & SAMPLE ROAD: This intersection will be closed Tuesday, September 6, 2022 – Friday, December 16, 2022 for road construction.
SAMPLE ROAD, from I-69 to Old SR 37 North: Sample Road remains closed in this area through December 16, 2022 for road construction. Detour uses Wayport Road, Ellis Road, Showers Road and Mel Currie Road, No through trucks. Trucks use I-69 to Walnut (Business 37 N) to Old SR 37 N.
SAMPLE ROAD, from I-69 to Simpson Chapel Road: Sample Road will be closed in this area August 22, 2022 – December 16, 2022 for road construction. Detour uses Simpson Chapel Road, Burma Road, Chambers Pike and Wayport Road. IN CASE OF FLOODING, Note: If Bottom Road and/or Woodall Road floods, people north of Simpson Chapel will be able to use Dittemore Road. People south of Simpson Chapel will be able to use Lawson Road. Thru traffic will need to detour via I-69 to Sample Road or via Mt Tabor Road. The Sample Road north/south section (Lawson detour) will stay open until the intersection is complete at Bottom Road and Simpson Chapel Road.
SIMPSON CHAPEL ROAD, from Bottom Road to Sample Road: Simpson Chapel Road remains closed in this area through December 16, 2022 for road construction. Detour uses Bottom Road, Dittemore Road, Chambers Pike and Wayport Road.
SR 45 EAST, between Cox Drive & Tunnel Road: East State Road 45 will be closed on Saturday, December 10, 2022 – Tuesday, December 13, 2022 in the 7000 block of East State Road 45 for CenterPoint Energy to replace an existing gas main. Detour will be posted. Large trucks and equipment are to utilize East State Road 46 to State Road 135 as detour.
Support Hoosier creativity through a position with the Indiana Arts Commission
The Indiana Arts Commission has a number of exciting opportunities to grow your career and support arts and creativity in the Hoosier State. We are currently accepting applications for the Grants and Research Manager position, as well as two paid internships though the Governor's Public Service Summer Internship program. If you have a passion for arts and culture in Indiana and an interest in public service, be sure to check out these openings!
This Week in Hoosier History
1962 – Over 10,000 people gathered on Monument Circle in Indianapolis to see Mayor Albert Losche dedicate the lights on the "World's Largest Christmas Tree." Nearly 6,000 bulbs cast a glow over the Circle for the inauguration of a holiday event which has become an annual tradition.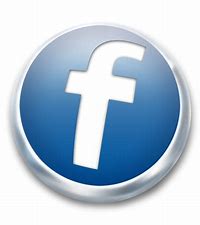 For more local news . . .
Check out our archived episodes of What's Happenin' and Talkin' Sports with Nick Jenkinson here