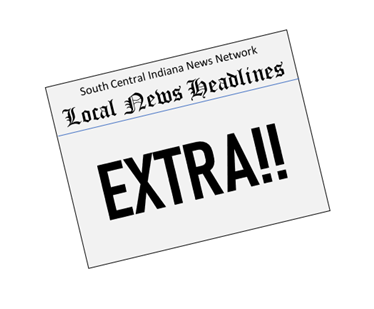 Monroe County Sheriff's Department releases details on Monday morning shooting
Sheriff's Deputies responded to 7000 Block of South Walnut Street in Smithville, Indiana at 4:05 AM on January 23, 2023 to reports of a male that had been shot. The caller was the victim and told dispatchers that two subjects were tampering with his pickup truck in his driveway. When the victim opened his back door to confront the subjects he was shot. Deputies located two nonlife-threatening gunshot wounds to the subjects back and he was transported to IU Health Bloomington Hospital. The victim was cooperative with at-scene investigators and provided descriptions of both subjects.

A Monroe County Sheriff's Office drone was used to search the surrounding area and located a subject that appeared to be trespassing and concealing himself behind multiple properties in the 7600 Block of South Fairfax Road. The subject briefly attempted to flee from deputies before being confronted by a Sheriff's Office K9 and additional deputies. Based on available information, this subject is believed to be involved in this incident and has been interviewed. While being arrested, the subject was found to be in possession of Methamphetamine and has been preliminarily incarcerated on the drug possession and resisting law enforcement charges.

The Sheriff's Office Evidence Technician responded to the scene of the shooting and is documenting and collecting available evidence.

Although one subject is outstanding, there is no credible threat to public safety as this appears to be an isolated and targeted incident by subjects known to the victim.
***Criminal Defendants are presumed innocent unless and until convicted in a court of law
Monroe County releases winter storm advisory for Tuesday evening into Wednesday
WINTER STORM WATCH IN EFFECT FROM LATE TUESDAY NIGHT THROUGH WEDNESDAY AFTERNOON – HEAVY SNOW POSSIBLE. Total snow accumulation 5-9 inches possible from Tuesday evening through Wednesday afternoon. Travel could be very difficult. Hazardous conditions could impact morning commute. Advisory for the following Indiana Counties:
CARROLL-WARREN-TIPPECANOE-CLINTON-HOWARD-FOUNTAIN-MONTGOMERY-BOONE-TIPTON-HAMILTON-MADISON-DELAWARE-RANDOLPH-VERMILLION-PARKE-PUTNAM-HENDRICKS-MARION-HANCOCK-HENRY-VIGO-CLAY-OWEN-MORGAN-JOHNSON-SHELBY-RUSH-SULLIVAN-GREENE-MONROE-BROWN-KNOX-INCLUDING THE CITIES OF DELPHI, FLORA, WILLIAMSPORT, WEST LEBANON, LAFAYETTE, WEST LAFAYETTE, FRANKFORT, KOKOMO, ATTICA, COVINGTON, VEEDERSBURG, CRAWFORDSVILLE, LEBANON, ZIONSVILLE, TIPTON, FISHERS, CARMEL, NOBLESVILLE, ANDERSON, MUNCIE, WINCHESTER, UNION CITY, FARMLAND, PARKER CITY, CLINTON, FAIRVIEW PARK, ROCKVILLE, MONTEZUMA, ROSEDALE, GREENCASTLE, PLAINFIELD, BROWNSBURG, DANVILLE, INDIANAPOLIS, GREENFIELD, NEW CASTLE, TERRE HAUTE, BRAZIL, SPENCER, GOSPORT, MARTINSVILLE, MOORESVILLE, GREENWOOD, FRANKLIN, SHELBYVILLE, RUSHVILLE, SULLIVAN, CARLISLE, SHELBURN, FARMERSBURG, LINTON, BLOOMFIELD, JASONVILLE, WORTHINGTON, BLOOMINGTON, NASHVILLE, AND VINCENNES
Bloomington Denny's closes, Butch's re-opens
Reportedly, with no prior notice provided to employees nor customers, the Bloomington Denny's closed its doors as of 7am on Monday morning. Signage has begun to be removed, as this closure is believed to be permanent. There was no answer at the store's listed phone number.
Butch's Grillacatesen on East 7th Street has reopened after several months of being closed.
This Week in Hoosier History
1863 – Philosopher and author Ralph Waldo Emerson delivered a lecture at the Masonic Hall in Indianapolis. He had been in the city several days, staying at the Bates House Hotel. The topic of his talk was "Clubs and Conversation."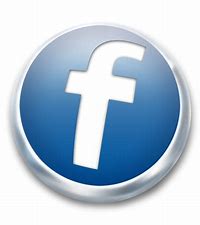 For more local news . . .
Check out our archived episodes of What's Happenin' and Talkin' Sports with Nick Jenkinson here