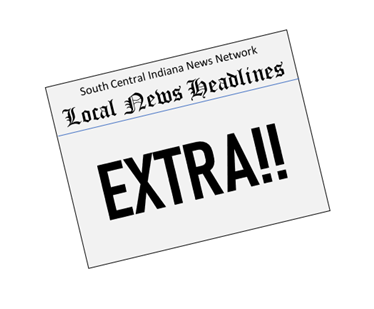 Indiana State Police Seeks Police Officers for 84th Lateral Recruit Academy
The Indiana State Police is accepting applications for the 84th Lateral Recruit Academy.  Individuals interested in beginning a rewarding career as an Indiana State Trooper must apply online at IndianaTrooper.com.  This website provides a detailed synopsis of the application process and information on additional career opportunities with the Indiana State Police. Applications must be submitted electronically by 11:59 pm (EST) on Sunday, April 27, 2023.    

Basic Eligibility Requirements and consideration factors for an Indiana State Trooper (Lateral):
Must be a United States citizen.
Must be at least 21 and less than 40 years of age when appointed as a police employee. (Graduation date is October 26, 2023*)
Must meet a minimum vision standard (corrected or uncorrected) of 20/50 acuity in each eye and 20/50 distant binocular acuity in both eyes.
Must possess a valid driver's license to operate an automobile.
Must be a high school graduate as evidenced by a diploma or general equivalency diploma (GED).  
Must be a current full time merit law enforcement officer (Indiana Law Enforcement Tier I Certification or Out of state equivalent) with a minimum of three years continuous service as of May 23, 2023.
Current Law Enforcement Officers:
Current Law Enforcement Officers having a minimum of three continuous years of merit full time law enforcement service as of May 23, 2023, if they choose, will be assigned to the District where they currently reside. Current Out of State Law Enforcement Officers having a minimum of three continuous years of merit full time law enforcement service as of May 23, 2023, if they choose, may be afforded their District of choice, if their home state certification is determined equivalent to the Indiana Law Enforcement Training Board standards. 
Lateral applicants who proceed through the hiring process will be required to complete an evaluation including criminal law, traffic law, written assessment, and handgun (Sig Sauer P227) course.  This evaluation is scheduled to take place on Saturday, May 13, 2023, and will be presented at the Superintendent's Review. Recruits in the lateral academy, will have periodic structured performance reviews with the Training Academy staff.  Performance expectations for graduation on October 26, 2023, will be continually monitored.  If your performance does not meet the criteria for graduation as determined by the Superintendent, you will have the option to continue in the traditional recruit academy with a graduation date of December 21, 2023.
Interested applicants can obtain additional information about a career as an Indiana State Trooper by visiting IndianaTrooper.com. Applicants can also contact a recruiter at isprecruiting@isp.in.gov.
Wilson is District 6 Conservation Officer of the Year
Indiana Conservation Officer Nick Wilson has been selected as the 2022 District 6 Officer of the Year. District 6 includes Hendricks, Marion, Hancock, Shelby, Johnson, Morgan, Bartholomew, Brown, and Monroe counties. Wilson is assigned to Hendricks County where he has served since 2018. Before transferring, he served in Marion County. In addition to his normal duties as a field officer, Wilson serves as a background investigator, public safety diver, passenger for hire inspector, river rescue instructor, field training officer, and airboat operator.    
The district award puts Wilson in the running for the Pitzer Award, which is presented to the top overall conservation officer in the state and is selected from the 10 district winners. The Pitzer Award is named after Conservation Officer James D. Pitzer, who was fatally shot while investigating illegal hunting activity on Jan. 2, 1961, in Jay County.
Volunteer at Indiana University Cinema!
Indiana University Cinema—one of the nation's most prestigious arthouse theaters—embraces an expansive vision of arthouse programming with the hope to create transformative cinematic experiences accessible for all. Anyone can volunteer at the IU Cinema! As a volunteer, you will play a central role in creating an engaging, inclusive atmosphere for our local, regional, and global cinephile community. Our engagement opportunities provide hands-on experience within cinematic operations and will allow you to view some of the finest works of cinematic art for free, encounter legendary filmmakers, and connect with a group of people who love movies as much as you do.
Learn more about how to get involved on our Volunteer Information page, or apply now!
1967 – A flash fire aboard the Apollo 1 test capsule took the lives of Hoosier astronaut Gus Grissom and fellow astronauts Edward White and Roger Chaffee. Grissom grew up in Mitchell, Indiana, and served in the Air Force during the Korean War.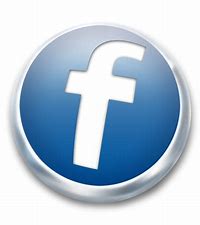 For more local news . . .
Check out our archived episodes of What's Happenin' and Talkin' Sports with Nick Jenkinson here