Record Crowd of 10,455 sees # 6 Indiana Women's Basketball knock off #2 Ohio State The #6 Indiana Hoosiers Women's basketball team took down the #2 Ohio State Buckeyes 78-65 before a regular season record crowd of 10,455 Thursday Night in Simon Skjodt Assembly Hall. "Hoosier Nation showed up in a big way for us tonight and the energy in the building was incredible and the Mariachi band that performed the National Anthem got us started" Head Coach Teri Moren said after the game. The Hoosiers had a crowd of 10,422 11 days ago in a blowout win over Wisconsin. It's the first time since January 21, 1994, when the Hoosiers beat Iowa 82-58 that they have won against the Number 2 ranked team in the associated press. Indiana is 19-1 overall and 9-1 in the Big Ten which put the Hoosiers in first place with a half game lead over Iowa who is 8-1 in the conference. Ohio State is 19-2 overall and 8-2 in the Big Ten after the Buckeyes fell at home Monday Night to Iowa. Indiana has won four straight over Ohio State as the Buckeyes lead the all-time series 60-25.
The Hoosiers were led by Mackenzie Holmes with 26 points and 5 rebounds on 11 for 13 shooting from the field. "Hoosier Nation keeps showing up for us night in and night on and they are like an extra teammate out on the court, Ohio State couldn't even hear there play calls at times because they are deafening" Holmes said after the game.  Freshman Yarden Garzon had a double-double with 20 points and 10 rebounds along with 3 assists. Ohio State Head Coach Kevin McGuff praised the freshman after the game "She did a great job and has that unique combination of size and skill, and she has a bright future here."
Sydney Parrish who was held scoreless in the first half finished with a double-double of 12 points and 11 rebounds. Grace Berger finished with 12 points. Chloe Moore-McNeil finished with 4 points. Sara Scalia and Lilly Meister finished with 2 points each and Lexus Bargesser did not score.
Ohio State was led in scoring by Freshman Cotie McMahon with 21 points, but she fouled out with 4:50 left in the game. Taylor Mikesell added 15 points and went over the 2,000-point mark for her career on the first bucket of the game. Taylor Thierry had a double-double with 13 points and 11 rebounds. The Buckeyes are without guards Madison Greene and Jacy Sheldon due to Injuries. "It was great Indiana is building on their fan base and every time we come here it gets bigger and bigger and it's great for Women's Basketball and the young ladies in this league" Ohio State head coach Kevin McGuff said after the game.
Indiana led 17-16 after one quarter as Mackenzie Holmes scored 11 first quarter points. Ohio State outscored the Hoosiers 20-15 in the second quarter as Ohio State 36-32 going into the locker room. Holmes scored 18 points in the first half as she and Garzon combined for 27 of 32 Hoosier Points in the first half. Cotie McMahon scored 18 points and she along with Garzon showed why they are two of the top freshmen in the Big Ten.
In the third quarter neither team could score for the first 2 minutes and 2 seconds until Ohio State scored Taylor Thierry layup to lead 38-32. The Hoosiers went on 17-0 run as Chloe Moore McNeil put IU in the lead 39-38 with 5:54 left in the third quarter. The run was capped by back-to-back three pointers from Yarden Garzon and Sydney Parrish. Cotie McMahon scored the next three points for the Buckeyes. Indiana responded with 7-0 with back-to-back steals and buckets by Garzon and Parrish. Ohio State hit a free throw and Holmes scored the final three points of the quarter as the Hoosiers outscored the Buckeyes 10-1 in the final 3:33 of the quarter and 27-6 in the third quarter to lead 59-42.
In the fourth quarter Ohio State went on a 7-0 run with Taylor Thierry scoring 4 of the points and Mikesell hitting a three pointer. Grace Berger hit a three for Indiana, but the Buckeyes went a 4-0 as Taylor Mikesell scored back-to-back buckets. Holmes scored on back-to-back buckets for Indiana. Indianapolis Native and North Central HS grad scored the next five points for the Buckeyes. Sydney Parrish scored 4 point and got Cotie McMahon to pick up her fifth foul and foul out with 4:50 left in the game. The Buckeyes cut the lead to nine points and IU scored 5 of the last 6 points of the game to win by 13. Indiana will host Rutgers on Sunday afternoon at 2 pm as the Hoosiers look for win number 20 on the season and for eight straight season and the ninth in the last ten seasons.
Indiana University Men's Basketball Host Ohio State Saturday night Indiana University continues its 123rd season of competition in men's basketball with a home test against the Ohio State Buckeyes on Saturday night. Tip is scheduled for 8pm Saturday night from Simon Skjodt Assembly Hall. The game will mark the second primetime FOX game of the season for IU. After dropping the first three contests of the new year, Indiana has ripped off four-straight Big Ten Conference wins for the first time since the 2018-19 season. During the four-game hot streak, IU has held opponents to 59.0 points per contest. Teams are shooting 37.0% (87-of-235) from the floor, 26.8% (22-of-82) from the 3-point line, and 52.6% (40-of-76) from the charity stripe. IU, behind 14.3 rebounds per game from senior forward Trayce Jackson-Davis is outrebounding its opponent by 7.5 boards per game in the last two weeks. The Hoosiers have grabbed more rebounds than its opponent in all 14 wins this season.
Indiana grinded out a fourth-straight conference win for the first time since the 2018-19 Big Ten season with a 61-57 triumph over Minnesota Wednesday Night. IU has won the last six meetings over the Gophers. Indiana comes into the game with 14-6 overall record and 5-4 in the Big Ten. Senior forward Trayce Jackson-Davis registered 25 points, 21 rebounds, and six blocks to become the first Hoosier to with a 20-20 game since D.J. White on Jan. 8, 2008. He also became the first high-major player to post a 25-20-5 game since UConn's Hasheem Thabeet on Feb. 14, 2009. Fifth-year senior forward Miller Kopp scored 11 points on 3-of-7 from the 3-point line while playing the full 40 minutes. The game marked the first time since Elon (Dec. 20) in which Kopp hit multiple 3-pointers in a game. The Houston native also added three rebounds and two assists in the game. For the first time in two months, freshman forward Malik Reneau hit the double figure mark in the scoring column with 10 points on 4-of-5 shooting from the floor. Reneau posted four double-digit scoring games in his first five career appearances but failed to hit 10 points since Nov. 23 against Little Rock.
The Buckeyes, led by sixth-year head coach Chris Holtman, enter the primetime matchup with an 11-9 record and a 3-6 mark in B1G play. OSU has lost six of seven games. •The Hoosiers hold a 109-88 edge over the Buckeyes in a series that dates back to 1905. The 197-game series marks the second-most games played between IU and a single opponent, trailing only Purdue (215 games). The two programs met twice a season ago with each team holding serve on its home court. Indiana, behind 27 points, 12 rebounds, and five blocks from forward Trayce Jackson-Davis, cruised to a 67-51 victory on Jan. 6, 2022. Ohio State exacted revenge in an 80-69 overtime victory in Columbus on Feb. 21, 2022. Jackson-Davis finished the game with 13 points, nine rebounds, and one blocked shot. Head coach Mike Woodson averaged 20.3 points in his eight career games against the Buckeyes. He scored in double figures in all 60 games played against Big Ten Conference opponents in his storied Hoosier career.
Trayce Jackson-Davis named Nasmith Defensive player of the year watch list Indiana senior forward Trayce Jackson-Davis has been added to the Naismith Defensive Player of the Year Watch List, the publication announced on Thursday. The preseason All-American joins Tim Duncan (Wake Forest) as the only players over the last 30 seasons of Division I men's college basketball to average 19.0 points, 9.0 rebounds, and 3.0 blocks per game in a season.
His 3.2 blocks per contest rank third in the NCAA and first among high-major players. TJD is the only player under 6'10 to rank in the top 15. The Greenwood native is seventh nationally with 55 total blocked shots this season. On Dec. 17, Jackson-Davis blocked a career-best nine shots at Kansas, the most ever by a Jayhawk opponent and the highest single-game block total by any player in college basketball this season. He has blocked at least four shots in seven games this season and has recorded 12-straight multi-block games this season.

Jackson-Davis is averaging 10.8 rebounds per contest, with 7.7 coming on the defensive end of the floor. He is eighth nationally (second in the Big Ten) in total rebounds per game and 10th (second) in defensive rebounds per outing. His career-high 24 rebounds against Northwestern (Jan. 8) tied Oscar Tshiebwe (Kentucky) for the most rebounds in a game this year. He has produced two of the 12 20-rebound games across the country this season. Over his last six games, TJD is averaging 15.3 rebounds per game.
The reigning Big Ten Player of the Week has secured nine double-doubles this season, good for 19th in the country. Jackson-Davis has produced three 20-10 games and four 15-15 games this season.
Indiana University Swimming and Diving travels to Louisville No. 7/9 Indiana swimming and diving will compete in its final dual meet of the season when it visits No. 17/6 Louisville on Friday (Jan. 27) inside Ralph Wright Natatorium. The meet is scheduled to begin at 2pm and can be streamed on the ACC Network+ digital platform.

In last year's meet, the Hoosiers and Cardinals split in Bloomington, with IU's men earning the victory. The No. 9-ranked IU women will hope to change their script in their rematch with the No. 6 Louisville ladies. Indiana is set for its third meet in as many weeks this spring after defeating Big Ten opponents Michigan and Purdue over the last two weeks. The Cardinals split their meet with Kentucky last weekend, with the men winning, 200-96, and the women falling, 168-132.
Former Indianapolis Colts Head Coach Frank Reich named head coach of the Carolina Panthers That didn't take long. Less than three months after being fired by the Indianapolis Colts, Frank Reich is back in the NFL. He's been named head coach of the Carolina Panthers. Reich, 61, returns to familiar territory. The long-time NFL backup quarterback threw the first pass in the history of the Panthers in the franchise's inaugural 1995 season as their starter against Atlanta.
Owner Jim Irsay fired Reich following the Colts' 26-3 loss at New England Nov. 6. That dropped them to 3-5-1. In his five seasons as Indy's head coach, Reich posted a 41-35-1 overall record with two playoff appearances and one postseason win. His tenure with the Colts was marred by major instability at quarterback. The team never was able to recover from Andrew Luck's retirement prior to the 2019 season, and Reich would deal with a different starting quarterback in the five season openers, and eight overall.
After being fired by the Colts, Reich insisted "there's disappointment and hurt. We had high expectations, and I don't apologize or not ashamed of the high expectations that we had because I really do believe the makings of a championship team are there. "It hurts to have it happen in the middle of the season.'' Reich also stressed his desire to find another head coaching job. "I don't presume anything,'' he said. "I have a lot of confidence and belief in who I am as a coach. "I think you keep all of your options open. Obviously, my desire is to be a head coach. Love the game.'' Reich and wife Linda returned to their home in North Carolina and waited for those opportunities to unfold. He interviewed with Carolina and Arizona, and the Panthers moved quickly. It will be interesting to see if Reich attempts to bring some of his assistant coaches with the Colts with him to Carolina. The Colts likely will have massive staff changes when they hire their coach to replace Reich. Reich will have a chance to defeat his former team when the Colts visit Carolina next season.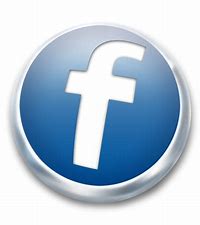 For more local news . . .
Check out our archived episodes of What's Happenin' and Talkin' Sports with Nick Jenkinson here