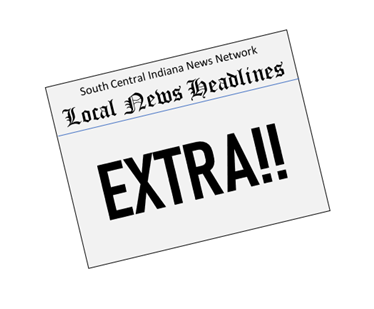 Martinsville man dies in off-road vehicle accident
Indiana Conservation Officers are investigating a Saturday morning off-road vehicle (ORV) accident in Morgan County. Officers and emergency personnel responded to the 1200 block of West McClure Road after family members located Daniel Holley, 46, of Martinsville, unresponsive and trapped under a side-by-side ORV. Holley was pronounced dead at the scene. The initial investigation reveals that while operating the ORV without safety equipment or restraints, Holley lost control and was thrown from the vehicle. The accident is still under investigation.
Indiana Senate Committee on Courts and Criminal Code heard SB 159 on computer trespass
Indiana Senate Bill 159 was passed (7-1) and will advance to the Indiana Senate for a full vote before potentially being introduced to the Indiana House. The Bill deals with computer trespass:
Enhances the sentence of an offense against intellectual property to a Level 5 felony if the data, computer program, or supporting documentation that is modified, destroyed, or disclosed contains protected health information or financial information.
Provides that an offense against computer users is a Level 5 felony if the computer, computer system, or computer network that is the subject of the unauthorized use contained an individual's protected health information or financial information.
Provides that an offense of computer trespass is a Level 6 felony if the computer system, computer network, or any part of the computer system or computer network that was subject to the unauthorized use contained protected health information or financial information.
Read the bill at https://iga.in.gov/legislative/2023/bills/senate/159
Traffic stop leads to Dealing Cocaine arrests
Friday, January 27th, ISP Senior Trooper Richard Klun was working the areas of I-69 and State Road 37 during High-Intensity Drug Trafficking Awareness (HIDTA) campaign when a vehicle stop resulted in the arrest of two residents of Lawrence County. The vehicle which was operated by Jamisha Pantoja, a 29-year-old female from Bedford, was stopped for an equipment violation, and also identified Lacie Randolph, a 32-year-old female from Bedford as a passenger in the vehicle, along with a 2-year-old female. As Troopers spoke with the occupants, they observed indicators of criminal activity and S/Trooper Klun deployed his Police K-9 Loki for a free air sniff. K-9 Loki gave a positive alert to the vehicle and in a subsequent search, S/Trooper Klun, Trooper Burris and Trooper Chance Humphrey located approximately 60 grams of cocaine, 3 grams of methamphetamine, additional controlled substances, digital scales, and a loaded handgun.
Pantoja was arrested and transported to the Lawrence County Jail on charges of Dealing Cocaine, Possession of Cocaine, Felony Possession of Methamphetamine, Neglect of a Dependent, and Maintaining a Common Nuisance. Randolph was arrested and transported to the Lawrence County Jail for Dealing Cocaine, Possession of Cocaine,
The juvenile child was released to the Indiana Department of Child Service.
*** Criminal defendants are to be presumed innocent unless and until proven guilty in a court of law.
Attorney General Todd Rokita leads multistate lawsuit against ESG investment
Indiana Attorney General Todd Rokita announced that Indiana is part of a 25-state lawsuit against the Biden administration over a Department of Labor (DOL) rule that would allow 401(k) managers to direct clients' money toward ESG (environmental, social, and governance) investment instead of rightly exercising their fiduciary duty to maximize financial return for retirement account holders.
The new rule, which Rokita believes runs contrary to the laws outlined in the Employee Retirement Income Security Act of 1974 (ERISA), would affect the retirement accounts of millions of people.
"ESG investment strategies are not even designed to maximize financial returns for clients," Attorney General Rokita said. "Rather, they have been concocted entirely to impose a leftist social and economic agenda that cannot otherwise be implemented through the ballot box."
He has issued an official advisory opinion clarifying that Indiana and its investment managers must give priority to the financial interests of state employees and retirees — refraining from using investment strategies guided or influenced by ESG considerations. Among other actions, he is also investigating three of the largest investment managers — BlackRock, Vanguard, and State Street. The new DOL rule, which takes effect on Jan. 30, affects two-thirds of the U.S. population's retirement savings accounts, totaling $12 trillion in assets. Strict laws enacted as part of ERISA are intended to protect retirement savings from these kinds of risks.
This Week in Hoosier History
1844 – Charles Gerard Conn was born in New York. His family moved to Elkhart, Indiana, where he grew up to be mayor, Congressman, entrepreneur, and founder of a band instrument company which became world famous.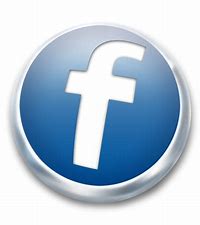 For more local news . . .
Check out our archived episodes of What's Happenin' and Talkin' Sports with Nick Jenkinson here