#21 Indiana University Men's Basketball hosts #1 Purdue Saturday afternoon Indiana University continues its 123rd season of competition in men's basketball with a top-25 showdown with archrival Purdue on Saturday afternoon. Tip is scheduled for 4pm from Simon Skjodt Assembly Hall. The game will be broadcast on ESPN. Indiana saw its five-game winning streak come to an end at the hands of Maryland on Jan. 31 at the Xfinity Center. The Hoosiers fell 66-55. Senior forward Trayce Jackson-Davis paced the Hoosier attack with 18 points and 20 rebounds. The game marked his seventh double-double in his last eight outings. Sixth-year senior forward Race Thompson added 11 points and four rebounds in the loss. Indiana is 15-7 overall and 6-5 in the Big Ten.

The Boilermakers, led by 18-year head coach Matt Painter, enter the matchup with a 22-1 record and a 11-1 mark in B1G play. Purdue is ranked No. 1 in both the AP and Coaches Poll. Purdue is just the third Big Ten team since 2000 to start a season with a 22-1 record (24-0 by Ohio State in 2011; 29-0 by Illinois in 2005). Purdue is 11-1 in the Big Ten for just the fifth time in school history (2023, 2018, 2008, 1988, 1969). Purdue's nine-game winning streak is the fifth-longest streak in the country. The Boilermakers have had two separate 9-game winning streaks in three previous seasons (2023, 2010, 1996, 1988). Mason Gillis scored a career-high 29 points, making nine 3-pointers in an 80-60 win over Penn State Wednesday Night in Mackey Areana. The nine 3-pointers were the most for a Purdue player in Mackey Arena history and tied for the second most in a game in Purdue history behind Carsen Edwards (10 vs. Virginia; 3-30-19). His previous career high was 14 points. Gillis' 29 points off the bench were the most by a major-conference player this season. 7-4 Zach Edey recorded 18 points and 13 rebounds in just 28 minutes for his 18th double-double of the season, tied for the second most in a season in school history (28 by Caleb Swanigan in 2017). Braden Smith dominated the floor game with nine points, nine assists and five rebounds with no turnovers. In two games against Penn State, Smith had 24 points, 11 rebounds and 16 assists against just one turnover.
For the 216th time in program history, Indiana will take on archrival Purdue. The Boilermakers hold a 125-90 advantage in the series, the most victories of any opponent against the Hoosiers. No team has appeared on IU's schedule more often than Purdue. Indiana picked up head coach Mike Woodson's first signature victory in collegiate basketball with a 68-65 win over No. 4 Purdue on Jan. 20, 2022. Senior guard Rob Phinisee scored 20 points, including the go-ahead 3-pointer with 17 seconds on the clock. The win snapped a nine-game losing streak for IU against Purdue. The two programs have met 16 previous times with both teams ranked inside the top-25 of the Associated Press. IU holds a record of 11-5 in the ranked matchups, including three-straight games dating back to Feb. 29, 2000. Ten of the games have been played at Simon Skjodt Assembly Hall. No. 21 Indiana defeated No. 16 Purdue by a score of 77-73 on Feb. 20, 2016, in the last matchup of ranked rivals.
The Indiana Hoosiers will take on the top-ranked team in the Associated Press Top-25 poll for the 25th time in program history. IU has posted seven wins against No. 1-ranked opponents. Indiana's last win over a No. 1-ranked team came over the top-ranked Michigan Wolverines on Feb. 2, 2013. Current Team & Recruiting Coordinator Jordan Hulls was one of five Hoosiers to score in double figures in the 81-73 win. Christian Watford won an ESPY for Best Play after drilling a buzzer-beating 3-pointer to down No. 1 Kentucky (73-72) on Dec. 10, 2011. Dick Vitale, who will be serving as the analyst for the Purdue game, was on the call for ESPN that night. On Jan. 7, 2001, a Kirk Haston triple at the buzzer sank top-ranked Michigan State by a score of 59-58. Haston finished with a game-high 27 points in the win.
#4 Indiana Women's Basketball travels to archrival Purdue Sunday Afternoon The 4th ranked Indiana Hoosiers Women's Basketball makes the 2-hour trip north to Mackey Arena in West Lafayette Sunday afternoon to take on their archrival the Purdue Boilermakers. The game will be televised nationally on Fox Sports 1. Indiana head coach Teri Moren is 193-90 in 9th season and 392-260. The Seymour Indiana native will return to her alma mater as she played under current Indiana Fever General Manager Lin Dunn from 1988-1992. Katie Geralds is her second season at Purdue with a 30-21 record. Geralds coached at Marian University NAIA school in Indianapolis for 8 seasons from 2013-2021 winning the 2016 and 2017 NAIA National Championship. Geralds has an overall record of 257-67. Geralds was 2003 Indiana Miss Basketball and McDonalds All American and won the MVP. She played at Purdue from 2003-2007 and was 7th overall pick of the Seattle Storm in the 2007 WNBA Draft and played with Storm for two seasons.
Indiana beat Minnesota 77-54 Wednesday at Williams Arena in Minneapolis to improve to 21-1 on the season and 11-1 in Big Ten Play. Mackenzie Holmes scored 28 points, Syndey Parrish had 23 points and Stillwater Minnesota native Sara Scalia scored 10 points against her former team. The offense ran through Holmes in the first quarter, as she had eight of the Hoosiers' first 10 points. It would be part of a 20-6 effort in the first behind a 52.9 percent clip from the floor. Despite being outscored in the third quarter, the Hoosiers held on to a double-digit lead and got a small push at the end of the frame with three-straight buckets from Holmes and Parrish to take a 58-40 lead. The Hoosiers regained a 20-point lead as it kept the Gophers away in the fourth, never relinquishing a 16-point lead to close it out. A 21-point lead at the break was tied for its largest halftime lead of the season against a Big Ten foe. Grace Berger set a new season-high nine assists and pulled down five boards. Indiana had 21 assists on 31 made shots. It's the 10th time it has had 20 or more assists in a game. IU shot 50 percent from the floor, the 15th time in a single game this season.
Purdue is 15-6 overall and 6-5 in the Big Ten after a 73-65 win at #2 Ohio State on Sunday. It was the first time in program history, the Purdue women's basketball team knocked off a top-5 ranked opponent on the road. The Boilermakers built up a 17-point lead early in the third quarter, only for Ohio State to storm back and tie the score at 58-58 with 4:28 to go in the fourth. From there, the Boilermakers stood on tough defense and the scoring prowess of Madison Layden and Abbey Ellis to pull off the win. Purdue went on a 7-0 run with scores on three straight possessions. Layden twirled her way through the Ohio State defense to unleash a floater in the late with 3:39 to put Purdue back ahead for good. The junior then connected on a corner triple on the Boilermakers' ensuing possession, before Ellis added a jumper with 2:15 to play. The Buckeyes pulled within six with a little over a minute left, before Ellis silenced the crowd of 8,664 with a step-back triple as the shot clock expired. Purdue closed the game on a 15-7 run. Ellis dropped 26 points on 9-of-16 shooting with five 3-pointers. She was joined in double figures by Cassidy Hardin with 15 points, who also connected on a quintet of triples. Caitlyn Harper tallied 12, while Layden added 10 points off the bench with seven coming in the final quarter. Jeanae Terry had another all-around performance with eight points, seven rebounds, eight assists and four steals.
#18 Indiana University Wrestling welcomes #1 Penn State to Bloomington on Sunday No. 18Indiana Wrestling will host No. 1 and defending National Champion Penn State at 2 p.m. on Sunday at Wilkinson Hall for its final home dual of the season. The Hoosiers will also conduct senior day ceremonies prior to the dual's start. It will be Indiana's toughest dual of the year as the Nittany Lions are 11-0 on the season and return much of the fuel to last year's national title run. Of their projected lineup, nine of their starters are ranked. Eight of the ten are ranked in the top-ten. Three Penn State grapplers, Roman Bravo-Young (133), Carter Starocci (174) and Aaron Brooks (184) are all ranked No. 1 at their weight class.
Indiana came away victorious in West Lafayette last weekend as Indiana defeated Purdue, 17-16. Indiana had to come from behind to pull off the win. At intermission, IU trailed 13-4 with just one win through the first five bouts. Graham Rooks won at 149 by major decision. The Hoosiers found some much-needed momentum with Nick South (165) picking up a huge victory over Cooper Noehre, 3-1, in Sudden Victory. This was followed by a major decision win for DJ Washington at 174, 19-11, over Jake Null. That win pulled the Hoosiers to a 13-11 deficit with three bouts to go. Purdue won by decision at 184 to make it a 16-11 advantage before IU's heavyweights took care of business. Freshman Gabe Sollars picked up a 4-0 decision victory in his first career Big Ten dual match. Senior Jacob Bullock (285) clutched up to win it for Indiana in the final bout of the day. He was up 1-0 after the second period, and in the third period he started on top, and rode Purdue's Hayden Copass out for the final two minutes to secure riding time and the win. It was the Hoosiers' first win over Purdue since 2010, snapping a 12-dual losing streak.

Indiana University Track and Field announces 2023 outdoor schedule Indiana Track and Field head coach Ron Helmer announced the final piece of the 2023 schedule on Thursday morning. The outdoor slate will begin following the conclusion of the indoor season at the NCAA Indoor Championships in the early stages of March. A near three-month outdoor campaign will take the Hoosiers all over the country and culminate with the NCAA Outdoor Championships on the campus of the University of Texas. "As we put our schedule together, we considered the wear and tear of travel and several other factors," Helmer said. "We feel like we have mitigated these concerns and are giving our athletes quality opportunities to showcase their talents while having the opportunity to hit qualifying marks for both NCAA and USATF competitions."

The Hoosiers will begin the journey outdoors with a trip to NC State for the Raleigh Relays, one of the best early-season distance meets in the nation. Following that, IU will head to the Sunshine State for the Pepsi Florida Relays in Gainesville on the campus of the University of Florida. A busy start to the month of April includes trips to Tennessee and Louisville before the Indiana Invitational, the first home meet of the season. Select throwers are set to attend the Triton Invitational in San Diego, Calif. From April 7-8.

IU will close the month out with a trip to the prestigious Penn Relays in Philadelphia before finishing out the regular season in Bloomington at the Billy Hayes Invitational. For the first time since 2018, Bloomington will play host to the Big Ten Outdoor Track and Field Championships from May 12-14. It will mark the second-straight year hosting a major postseason event after being home to the 2022 NCAA East Prelims. The final portion of the postseason schedule takes the Hoosiers to Jacksonville, Fla. for the NCAA East Prelims and Austin, Texas for the NCAA Outdoor Championships. The 2023 season will be the final campaign for head coach Ron Helmer before retiring at the end of the season.

2023 Outdoor Track and Field Schedule
Full Team Events
March 24-25: Raleigh Relays (Raleigh, N.C.)
March 31-April 1: Pepsi Florida Relays (Gainesville, Fla.)
April 7-8: Tennessee Relays (Knoxville, Tenn.)
April 13-15: Louisville Invitational (Louisville, Ky.)
April 21-22: Indiana Invitational (Bloomington, Ind.)
April 27-29: Penn Relays (Philadelphia, Pa.)
May 5: Billy Hayes Invitational (Bloomington, Ind.)
May 12-14: Big Ten Outdoor Championships (Bloomington, Ind.)
May 24-27: NCAA East Prelims (Jacksonville, Fla.)
June 7-10: NCAA Outdoor Championships (Austin, Texas)

Select Individuals
April 7-8: Triton Invitational (San Diego, Calif.)
Avon's Cheaney Schoeff joins Indiana University Wrestling's 2023 signing class Indiana Wrestling head coach Angel Escobedo announced the signing of Cheaney Schoeff to the team's 2023 recruiting class on Thursday morning. Schoeff has been a four-year standout at Avon High School and has been an IHSAA state-placer multiple times throughout his career amongst other accolades. He projects to wrestle at 141 lbs. and is ranked as the No. 4 overall prospect in the state of Indiana according to IndianaMat. Schoeff joins Aidan Torres, Sam Goin, Bryce Lowery and Anthony Bahl to make IU's 2023 class. All five are Indiana natives.

Cheaney Schoeff | 141 lbs. | Avon, Ind. –A standout at Avon High School. No. 4-ranked prospect in the state of Indiana according to IndianaMat. wrestles for high school head coach Alex Johns. wrestles for Conters Wrestling Academy in club competition … three-time IHSAA state-placer … two-time IHSAA state runner-up. Avon High School career pin leader. academic all-state. two-time team captain … senior year record currently stands at 33-0 … career record of 138-14. Intended Major: Political Science or Public Policy. Why IU: "IU offered a fantastic combination of wrestling and academics. The culture of IU wrestling felt like family the moment I stepped on campus. The School of Public and Environmental Affairs is also outstanding."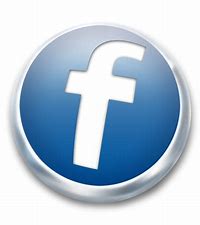 For more local news . . .
Check out our archived episodes of What's Happenin' and Talkin' Sports with Nick Jenkinson here