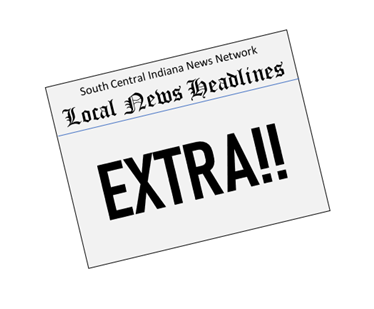 Bill to create designated outdoor refreshment areas advances through Indiana Legislature
The Indiana House of Representatives on Monday voted in support of State Rep. Shane Lindauer's (R-Jasper) bill to encourage local governments to create Designated Outdoor Refreshment Areas to boost local economies. DORA is a specified area of land designated by a city or town that would be exempt from certain open container laws. Under this legislation, Hoosiers could walk around local shops, restaurants, festivals and other businesses with an alcoholic beverage in a DORA as long as they are 21 years old, stay within the boundary and wear a nontransferable wristband.
Cities and towns would work with the Indiana Alcohol and Tobacco Commission to set boundaries and approve a DORA. The ATC would designate retailer permittees that may sell alcoholic beverages for consumption within the refreshment area. The bill would require a sign stating that an alcoholic beverage purchased in the refreshment area must remain within the area and that possession of an alcoholic beverage in a motor vehicle may violate the open container law. These signs would need to be posted at each exit of a designated permittee and on the premises of a vendor.
DORAs would also not able to be located near a church or school unless there is written permission from the church or school, and it would also allow minors to be within the DORA. House Bill 1349 now heads to the Indiana Senate for further consideration. For more information, or to watch session and committees live, visit iga.in.gov.
Morgan County Man arrested on Possession of Child Pornography
On Tuesday, January 31, 2023, Troopers with the Indiana State Police Bloomington District and the ISP Internet Crimes Against Children Task Force (ICAC) served search warrants in Mooresville and Martinsville relating to a child pornography investigation. The investigation started in June of 2022 when an undercover officer with a police department in Ohio received child pornographic files from a suspect on a social media application. The officer collected the suspect account information and transferred the case to ISP ICAC Detective Robert Whyte. Detective Whyte was able to locate the suspect through the social media account and identified him as Travers C. Sciscoe, a 22-year-old male from Martinsville. Detectives were able to locate Sciscoe at his place of employment and interview him while ISP Forensic Examiners completed a simultaneous phone extraction where child pornography was located on his device. Sciscoe was arrested and transported to Morgan County Jail for one Count of Possession of Child Pornography Under 12 Years Old.
*** Criminal defendants are to be presumed innocent unless and until proven guilty in a court of law.
Adopt-a-Rabbit Month: February 1- February 28
Cost: Adoption fees waived for shelter rabbits
Location: 3410 S Walnut St, Bloomington, IN 47401
To bring attention to rabbits who live in shelters waiting for their forever homes, February has been proclaimed Adopt a Rescued Rabbit Month. With the proper care and attention, rabbits can live 10-12 years. Rabbits are the third most surrendered animal to shelters, which means there are many looking for homes. Adopting a rabbit saves two lives, the one being brought home and the one that will take its place to find its own home. For more information, please visit bloomington.in.gov/animal-shelter.
Black History Month: Essay Contest & Reception
Date & Time: Thursday, February 16, Reception at 6:00 p.m. and Program at 6:30 p.m.
Cost: Free
Location: Fairview Elementary School
Deadline for Submissions: February 6, Submit an essay here: https://bton.in/icsV5
The City of Bloomington Black History Month Committee is seeking submissions from area students for the 2023 Black History Month Essay Contest. The theme for the 2023 Black History Month celebration is "Black Innovation," which takes a look at how Black inventors, creators, and change agents, and how Black innovators changed the way we live through their contributions. Parents, teachers, siblings, friends, and community members are invited to Fairview Elementary as the winners of the 2023 Black History Month Essay Contest are honored. Awards will be presented in the elementary, middle, and high school levels. Join the community in supporting these budding scholars. Refreshments will be served. For additional information, visit https://bton.in/5D_3O
This Week in Hoosier History
| | | |
| --- | --- | --- |
| | | 1945 – Bob Griese was born in Evansville. He became a star quarterback at Purdue and later led the Miami Dolphins to two Super Bowl victories in 1973 and 1974. |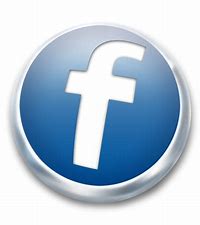 For more local news . . .
Check out our archived episodes of What's Happenin' and Talkin' Sports with Nick Jenkinson here