#4 Indiana University Women's Basketball wins at Minnesota The 4th ranked Indiana Hoosiers are 21-1 on the season and 11-1 in the Big Ten after 77-54 win at Minnesota Wednesday Night at Williams Arena in Minneapolis. Mackenize Holmes led the Hoosiers with 28 points on 12-14 from field and 4-5 at free throw line along with 4 rebounds. Sydney Parrish scored 23 points on 8-12 form the field, 3-4 from three-point range and 4-5 from the free throw line. Sara Scalia who came back to her home state and facing her former team for the first time scored 10 points on 3-10 from the field, 1-4 from the three-point line and 3-4 from the free throw line. Freshman Lilly Meister from Rochester Minnesota scored 2 points and 1 had one block.
Minnesota was led in scoring by Mallory Heyer with 16 points, Mara Braun added 13 points and Alanna Micheaux scored 12 points. Minnesota falls to 9-13 overall and 2-9 in the Big Ten. Indiana led 41-20 at halftime and outscored the Golden Gophers 36-34 in the second half. Minnesota leads the All-Time Series 37-36 as Indiana as won 6 straight in the series and 9 of the last 10. The Hoosiers will travel to Purdue Sunday at 2pm with the game televised on Fox Sports 1.
Former Indiana University Women's Basketball player Tyra (Buss) Davison scores 29 and gets MVP in Lithuania Former Indiana University Women's Basketball Player Tyra (Buss) Davison lead her Lithuanian team Aistes to a 91-63 win over LCC Tarptautinis Universitates in Klaipeda Lithuania Wednesday in a League Game. Aistes is located in Kaunas Lithuania in the central part of the country. Davison scored 29 points, dished out 5 assists, 2 steals and rebound along with earning the MVP of the Game. Tyra's team is 12-6 on the season and in 3rd place in the standings. Davison has played in 16 games scoring 378 points for 23.6 point per game scoring average. Buss played at IU from 2014-2018 and is playing her first season overseas along with her Husband former Wisconsin Badger Brad Davison.
Brad Davison plays for Nevezis-Optbeit in Kedainiai Lithuania which 30 miles from Kaunas and where the couple lives. Brad's team is 7-10 on the season and has scored 229 points in 17 games for 13.5 per game average. The Couple was married in Madison Wisconsin July 2, 2022, and Brad signed his contract a month later and Tyra signed after the couple arrived in Lithuania. Brad and several of his teammates were on hand at Tyra's game Wednesday for support. The Couple is always there at each other's game when they are not playing at the same time.
2023 Indiana University Football season tickets on sale The Indiana football program hosts six games at Memorial Stadium in 2023, including the season opener against Ohio State on Saturday, Sept. 2, and the Indiana University Ticket Office is now accepting new and renewal season ticket applications. In addition to the Buckeyes, IU will also welcome non-conference opponents Indiana State (Sept. 9) and Akron (Sept. 23), and Big Ten foes Rutgers (Oct. 21), Wisconsin (Nov. 4), and Michigan State (Nov. 18). Fans who purchase season tickets also have the option to add tickets for the Sept. 16 game against Louisville at Lucas Oil Stadium in Indianapolis.
Indiana Athletics has introduced tiered pricing for the 2023 season, which gives fans more flexibility and pricing options throughout the stadium. Along with more options to choose from, certain tiers enable fans to save up to 17.5% when compared to 2022 prices. Pricing below is per adult season ticket, while each tier also includes discounts for youth, student, and faculty/staff tickets, and can be found by clicking here. Fans interested in season tickets for the first time can click here. Existing season ticket holders can click here to renew. Anyone interested in one of Memorial Stadium's premium areas can contact the IU Varsity Club at (812) 855-0866 or varsity@indiana.edu.
There is one change to the parking map in 2023, as both grass lot entry A and grass lot entry B (both located off Indiana Ave.) will be for reserved grass lot pass holders only. Along with the change for Lot A & B, IU Athletics will introduce digital parking passes for the 2023 season. Fans can choose to receive their parking passes on their mobile device and use them for entry on game day. To take advantage, fans should select "digital delivery" at checkout. The digital parking pass can be accessed the same way you access your digital tickets.
2024 Guard Dylan Harper has IU Men's Basketball in his top five Dylan Harper announced his top five schools on Tuesday. The five-star guard will decide between Auburn, Duke, Rutgers, Kansas and Indiana. Harper is considered one of the top players in the nation in the class of 2024. He's ranked No. 5 overall and the No. 1 combo guard, according to 247Sports. The ESPN Top 60 rankings slots Harper at No. 2 overall, behind shooting guard Tre Johnson from Dallas, Tex. Harper is ranked No. 2 overall on On3, and Rivals considers him the No. 10 player in the country.
At 6-foot-4 and 180 pounds, Harper is in his junior season at Don Bosco Prep in Ramsey, N.J. He is the younger brother of former Rutgers All-Big Ten player Ron Harper Jr. and the son of NBA champion Ron Harper. Indiana does not have any commitments in the class of 2024, and four-star guards Gabe Cupps and Jakai Newton are committed to Indiana in the class of 2023.
Indiana University Football gets commitment from Linebacker Desirrio Riles 2023 linebacker/pass rusher Desirrio Riles from University Christian School (Fla.) has announced his commitment and signed his national letter of intent with Indiana football program. Riles took an official visit to Indiana over the weekend. He also took visits to East Carolina and South Florida in January. He chose Indiana over program like Michigan, Memphis, Boston College, South Florida, East Carolina, and Coastal Carolina.
Riles has played numerous positions on the field, both on offense and defense. He has played quarterback for a few years and totaled 2,749 yards, 27 touchdowns and 12 interceptions. He's also run for 1,212 yards. Defensively, he had 68 tackles and 14 sacks as a senior. Indiana is recruiting him to play on defense as a pass rusher. He is the 30th commitment in the 2023 class for Indiana.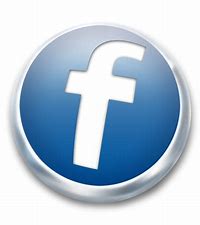 For more local news . . .
Check out our archived episodes of What's Happenin' and Talkin' Sports with Nick Jenkinson here