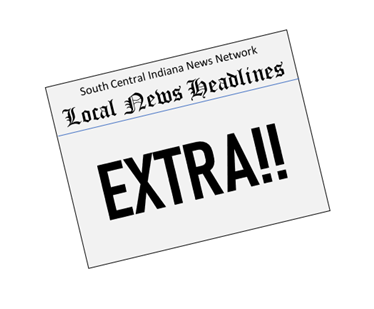 Lt Governor testifies on Senate Mental Health Bill
Lieutenant Governor Suzanne Crouch testified before the Indiana Senate to lobby for more support for Mental Illness in the state of Indiana. She told the story of family members that have struggled through the years, including a sibling that committed suicide and others that have struggled with addiction. Her intention was to help influence the passing of Indiana Senate Bill 1.
Senate Bill 1, a declared top priority for Indiana Republicans, had been designed to include $30 Million in funding with the purpose of adding clinics and clinicians to areas min the state which are suffering from the challenges of mental illness. Additionally, the bill was purposed to increase the reach of the state's 988 mental health crisis phone line. The funding has now been turned over to the Legislative Budget debates, although the Senate Appropriations committee is expected to consider amendments and vote on the bill as soon as next week.
Senate Bill 1 Digest
Behavioral health matters. Provides that, not later than December 31, 2024, the office of the secretary of family and social services shall apply to the United States Department of Health and Human Services: (1) for a Medicaid state plan amendment, a waiver, or an amendment to an existing waiver to require reimbursement for eligible certified community behavioral health clinic services; or (2) to participate in the expansion of a community mental health services demonstration program. Requires the division of mental health and addiction to establish and maintain a help line: (1) to provide confidential emotional support and referrals to certain resources to individuals who call the help line; and (2) that is accessible by calling a toll-free telephone number. Reestablishes the Indiana behavioral health commission. Changes the name of the "9-8-8 crisis hotline center" to "9-8-8 crisis response center". Makes an appropriation. Makes conforming changes.
Ivy Tech Community College Unveils 2023-2025 Strategic Plan, Higher Education at the Speed of Life
The three-year plan focuses on updated goals and revised metrics that reinforce the College's goal of providing 50,000 high-quality credentials per year for Hoosiers across the state
Ivy Tech Community College State Board of Trustees approved the College's 2023-2025 Strategic Plan, Higher Education at the Speed of Life. Higher Education at the Speed of Life is comprised of four goals: Teaching and Learning, Workforce and Careers, Student Experience, and Operational Excellence. The plan also contains an updated list of values and revised metrics that will continue to drive outcomes that better align with the state's goals of higher education attainment and completions.
In the last year, Ivy Tech has cultivated numerous partnerships and strengthened its program offerings to revolutionize higher education by meeting the needs of the industries in the communities in which it serves, including:
Expanding Ivy Tech's largest-in-the-nation Associate of Science in Nursing degree from 1300 to 1900 graduates per year over the next four years to meet the critical needs of healthcare providers.
Ivy Tech's partnership with the State of Indiana to offer the College's "Achieve Your Degree" program to upskill 10,000 state employees with no degree.
The College's partnership with GUILD Education, which enables employers in Indiana and across the nation – including brands such as Walmart, Target, and Kohl's – to invest in their employees, unlocking opportunities for personal and professional growth.
The development and refinement of the Ivy+ Suite, which includes Ivy+ Tuition and Textbooks, Ivy+ Career Link, and Ivy+ IT Academy.
Working alongside the IEDC and other partners to build the talent pipeline for high tech industries such as EV and semiconductors.
Update on Bloomington's Fiber-Network Project Construction
Construction of the new city-wide fiber-to-the-home network is vigorously underway, with more than 150,000 feet of underground fiber optic conduit already installed. Atlantic Engineering Group, contracted by Hoosier Fiber Networks, has placed conduit to serve more than 2,300 homes in the northeast part of the city – a more than 50% increase in footage and reach since early January.
Following a permit delay to accommodate necessary and unrelated roadworks, the network is expected to be available by the end of March 2023. Multi-gigabit Internet services will be available to residents and businesses for order via the GigabitNow website at that time.
GigabitNow will offer service of at least 1 gigabit per second (Gbps) symmetrical (equal upload and download) speed everywhere the network reaches, which is optimal for fast downloads at an increased bandwidth. Residents who pre-register for GigabitNow notifications and future service offerings will receive firsthand information on network progress. Those who pre-register will have priority access to place orders for service via an exclusive electronic invitation that will go out when the service is ready in March. All residents can learn more and pre-register at no cost or obligation at gigabitnow.com/bloomington or by calling 866-748-8066.
This Week in Hoosier History
2007 – The Indianapolis Colts won Super Bowl XLI in Miami, defeating the Chicago Bears, 29 – 17. The game on CBS was seen by over 93 million people, making it, at the time, the fifth-most watched program in TV history. The half-time show, headlined by rock star Prince, had a peak audience of 140 million viewers.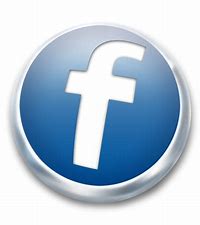 For more local news . . .
Check out our archived episodes of What's Happenin' and Talkin' Sports with Nick Jenkinson here