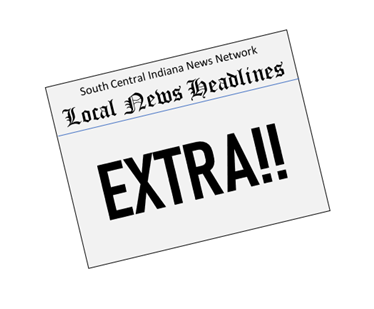 2 Lawrence County Officers shot during traffic stop
An early morning traffic stop in Mitchell led to shots being fired, leaving two police officers wounded and a suspect deceased. Just after 3am on Sunday morning, a Lawrence County Sheriff's Deputy pulled over a vehicle in the 4800 block of SR 37 for a traffic violation. A second Lawrence County Sheriff's Deputy and his K9 partner, along with a Mitchell Police Officer arrived to assist. The traffic stop evolved into a drug investigation after the police K9 conducted an open-air sniff and gave a positive indication of the presence of narcotics in the vehicle.
After officers searched the car and found narcotics, they attempted to put 29 year-old Anthony Richmond of West Baden Springs in handcuffs. Richmond then fled from the officers on foot and ran west across SR 37 into a grassy area. As the officers caught up to him, he physically began to resist arrest. During the apprehension attempt, he drew a handgun and began firing at the officers at point blank-range. Two officers were struck by gunfire, and at least one of the officers was able to return fire, wounding Richmond, who received emergency medical aid at the scene by officers and firefighters but was pronounced deceased in the ambulance.
The two officers were transported by ambulance to a local hospital and then airlifted to an Indianapolis hospital from there. One of the officers involved in the police involved shooting is Lawrence County Sheriff's Deputy Joshua Rhoades, a five-year veteran of the department with the past three years served as a road deputy. The incident also involved Mitchell Police Officer Christian Anderson, a three-year veteran of the police department.
Deputy Rhoades suffered two non-life-threatening gunshot wounds and has since been released from the hospital. Officer Anderson suffered one non-life-threatening gunshot wound, although he remains hospitalized in stable condition.
The incident was captured on the officers' body cameras and the footage is being reviewed by investigators.
The Indiana State Police is the lead investigating agency for this incident, any information about this case will be released from the Indiana State Police or the Lawrence County Prosecutor's Office. Releasing unconfirmed information prematurely, can adversely affect the integrity of an investigation and be detrimental to family members of those involved.
Worksite speed control pilot program
The House Committee on Roads & Transportation heard HB1015 authored by Rep. Pressel and Rep. Prescott on worksite speed control pilot program. This is the third year Rep. Prescott has introduced this bill. The bill seeks to create a pilot program for enforcing worksite speed limits for active road construction. The Indiana Department of Transportation (INDOT) would work with state police and a third-party vendor to implement the program. The bill also permits a first violation warning, with additional violations leading to increasing civil penalties for anyone recorded going 11+ MPH over the speed limit in a worksite. INDOT is limited to placing the cameras that automatically capture license plates to no more than 4 worksites in a calendar year.
The following organizations testified in favor of the bill: Indiana Constructors, Inc. Trade Association, Indiana Laborers District Counsel, Milestone Contractors, Reith Riley Construction, Indiana Toll Road Operation Company, and INDOT. The Indiana State Police testified but remained neutral. The bill passed 12-1.
Bloomington Commission on the Status of Women announces the 2023 Women's History Month Luncheon
The City of Bloomington Commission on the Status of Women announces the 2023 Women's History Month Luncheon, which will take place on Thursday, March 23th, at the Monroe Convention Center (302 S. College Ave, Bloomington).
The theme of this year's event is "Celebrating Women Who Tell Our Stories," which encourages the recognition of women, past and present, who have been active in all forms of media and storytelling, including print, radio, TV, stage, screen, blogs, podcasts, news, and social media. This timely theme honors women in every community who have devoted their lives and talents to producing art and news, pursuing truth, and reflecting society decade after decade.
This year's Keynote Address Presenter is Indianapolis native Manón Voice, who has become a trusted voice in the arts and activism community. Manón expresses her passions through her work as a Poet, Hip-Hop Emcee, Speaker, Educator, and advocate for Social Justice. The luncheon will also recognize the 2023 Women's Achievement Award winners. Additionally, woman owned businesses and local organizations for women are invited to reserve exhibit space for the luncheon. Exhibits will be available for viewing by luncheon attendees prior to the start of the program. Exhibit registration form
Doors to the luncheon will open at 11:15 a.m., with the program beginning at 12:15 p.m. The cost of tickets is $25.00 per seat or $275.00 for a reserved table for eight. Tickets must be reserved in advance through the BCT Box Office
Local Arts Opportunities
Artist Calls
Art Jobs
This Week in Hoosier History
1861 – On the way to his inauguration in Washington, President-Elect Abraham Lincoln spent one night in Indianapolis. He gave a speech from the balcony of the Bates House Hotel.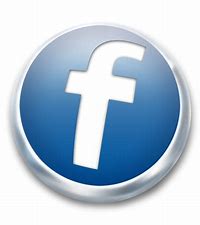 For more local news . . .
Check out our archived episodes of What's Happenin' and Talkin' Sports with Nick Jenkinson here