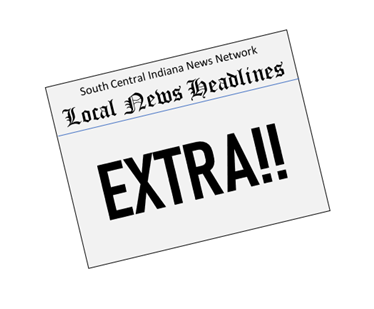 HB1015 passes Indiana House, paving way for speed cameras in construction zones
The Indiana House of Representatives has passed IN House Bill 1015 on a 70-28 vote. The Bill would work to protect construction workers and drivers going through work zones by implementing speed cameras in such area that would trigger violation tickets to those cars registering speeds in excess of 11 MPH over the registered speed limit.
The Bill would start a pilot program that would allow speed cameras in four work zones across the state to take a picture of your license plate if you're in violation, and you would receive a ticket in the mail. The first violation would issue a warning, while the second offense results in a $75 fine. Additional violations bring a fine of $150.
The bill now heads to the Indiana Senate, where if it should pass, would then go to the office of the Governor.
DIGEST
Worksite speed control pilot program. Requires the Indiana department of transportation (department) to establish the worksite speed control pilot program (pilot program) for the purpose of enforcing worksite speed limits. Requires that the department: (1) work with the state police department to administer the pilot program; and (2) enter into an agreement with the state police department to share information regarding the pilot program. Permits the department to contract with a third party vendor to assist in implementing the pilot program. Provides that an individual who is recorded by a worksite speed control system may not be assessed a civil penalty unless the violation is at least 11 miles per hour above the established worksite speed limit. Replaces the term "work zone" with "worksite" throughout the relevant statutes.
ART EXHBITION (By Hand Gallery, 101 West Kirkwood Avenue suite 109, Bloomington)
The Pieces Are Falling Into Place: 10 Years of Wooden Puzzle – The exhibit is free and open to the public​
By Hand Gallery is presenting the work of its newest member, Marc Tschida whose hand, scroll-saw cut, wood puzzles have added a delightfully charming and playful addition to the arts and crafts represented by the gallery. The exhibit, The Pieces Are Falling Into Place: 10 Years of Wooden Puzzles by Marc Tschida, reveals the artist's personal journey and exploration of the jigsaw puzzle. He began this crafting foray in 2013 with designs drawn from regional historical or geographical sources. His tourism lens proved to be a hit with the public, but Tschida expanded his scope and designed and cut intricately pieced icons drawn from popular culture. The mythological and sci fi creatures include dragons, unicorns, robots, and griffins cut of mixed cherry, oak, and walnut pieces and play a dual role as standing sculptures.​
Marc Tschida, a fixture working behind the scenes in the Bloomington performing arts community, began handcrafting wooden jigsaw puzzles in 2013. Though a self-taught woodworker, he has presented workshops on puzzle making across the state of Indiana, in New York, Massachusetts, and Alaska as well as teaching puzzle making class at the Marc Adams School of Woodworking. His work in included in the permanent collection of the Strong National Museum of Play in Rochester, NY. He is a both an owner/member By Hand Gallery and the Brown County Craft Gallery

Wood-WorkingPuzzlesFirst-FridayGallery-Walk
Governor Holcomb proclaims February 11th as Indiana 211 Day
Governor Eric J. Holcomb has proclaimed Saturday, Feb. 11, 2023, "Indiana 211 Day," as Indiana joins states and cities across the country raising awareness about 211: an important, free resource, available to all Hoosiers. In 2022, Indiana 211 helped connect more than 150,000 callers throughout Indiana with housing, utility assistance, health care, food and many other important resources.
Experienced, responsive and compassionate community navigators at Indiana 211 can quickly help connect Hoosiers to resources and services they need. During winter months and the early part of the year, the 211 team also enhances its database to include specific resources such as energy assistance programs, warming centers on subfreezing days or tax assistance during tax season.
February 2023 marks the 20th anniversary of the first call accepted by Indiana 211. Indiana 211 connects Hoosiers with thousands of health and human services agencies and resources in their local communities quickly, easily and confidentially. Anyone can call 211 and connect to a navigator who can assist them. There are no eligibility requirements or income standards, and Hoosiers can call on behalf of themselves or for other Hoosiers in need. Many Hoosiers called 211 during the pandemic to schedule or reschedule a vaccine or find a testing site.
Indiana 211 is a free and confidential statewide service that helps Hoosiers find local resources they need, including housing, utility assistance, health care and food. In 2020, Indiana 211 became a part of the Indiana Family and Social Services Administration, helping to simplify the process of connecting people to the many services in our state and placing the power of Indiana state government behind this convenient resource. Information and resources are available at IN211.org, including an in-depth data dashboard that shows call volume, caller demographics, county breakdowns, caller needs and other information.
This Week in Hoosier History
1903 – Nathaniel Owings was born in Indianapolis. He became a leading architect and was an early advocate of skyscrapers. Locally, his design of the J. C. Penney store on the Circle won approval from colleagues, including Frank Lloyd Wright.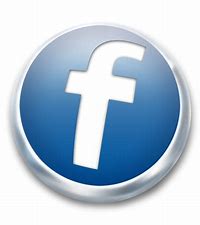 For more local news . . .
Check out our archived episodes of What's Happenin' and Talkin' Sports with Nick Jenkinson here