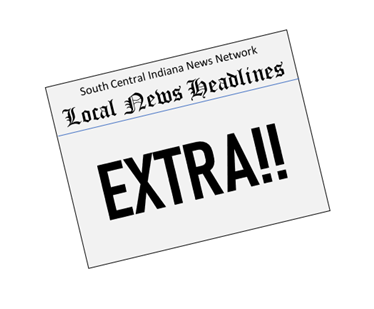 Ticket sales extended for 2023 Women's History Month Luncheon
Ticket sales have been extended for The City of Bloomington Commission on the Status of Women's 2023 Women's History Month Luncheon. The luncheon will take place on Thursday, March 23, 2023, at the Monroe Convention Center, located at 302 S. College Ave. in Bloomington. Ticket sales for this annual community event are now available through Thursday, March 16th at 5pm, an extension of the original March 13th deadline, to ensure all interested parties are given a chance to attend. Tickets can be purchased at the Buskirk-Chumley's Bloom Box Office or online at bctboxoffice.org. Doors to the luncheon will open at 11:15am, with the program beginning at 12:15pm. The cost of tickets is $25.00 per seat or $275.00 for a reserved table for eight.
The theme of this year's event is "Celebrating Women Who Tell Our Stories," which encourages the recognition of women, past and present, who have been active in all forms of media and storytelling, including print, radio, TV, stage, screen, blogs, podcasts, news, and social media. This timely theme honors women in every community who have devoted their lives and talents to producing art and news, pursuing truth, and reflecting society decade after decade. The luncheon will also recognize the 2023 Women's Achievement Award winners: Jennifer Crossley, 2023 Woman of the Year; Jennie Vaughan, Toby Strout Lifetime Contribution Award; and Keyandra Whiteside, 2023 Emerging Leader Award.
Indiana Chamber of Commerce seeks new CEO after retirement of Kevin Brinegar
The Indiana Chamber of Commerce has launched an executive search to replace outgoing CEO Kevin Brinegar, who is leaving after 21 years. The Indiana Chamber is the nation's second largest chapter and the largest business advocacy group in Indiana, with over 25,000 members.
The Indiana Chamber commissioned Carmel-based Medallion Partners to partner with its search committee of board members on its CEO search, which is now underway. A new CEO will be tasked with promoting business interests at the statehouse, such as by advocating for more career training, less smoking and tax policies favorable to businesses.
The new CEO is expected to be brought on by late summer or early fall, and work with Brinegar until his January 2024 retirement.
Anyone interested in applying to the CEO position should email confidential@medallionpartnersinc.com by April 10
Indiana House proposes $24 million investment in Firefighter training
Just past the midway mark in the current legislative session, the Indiana House of Representatives has passed a proposal calling for $24.2 million to support firefighter training and PPE for volunteers. The Indiana Senate will consider the proposal next before both chambers vote on the plan, which includes $13.1 million to expand and enhance a regional fire training system, $10 million across five years to provide new PPE to volunteer firefighters and $1.1 million for new training props to be used across the state by the Indiana Fire and Public Safety Academy system.
If approved, this unprecedented support for Hoosier firefighters would add 16 new primary physical training sites across Indiana (total of 30) and make training more local and accessible to all fire departments. The funds devoted solely for volunteer departments would replace outdated and unsafe equipment to help volunteers—the backbone of Indiana's fire service—work more safely to protect their communities. For too long, volunteers have struggled to replace equipment or have been forced to rely on equipment handed down by other departments with more financial means. I hope this is just the start of our efforts to better support and recognize the valuable role of volunteer firefighters in the state.
To learn more about the proposal and how you can benefit from it, please visit the IDHS website. Complete the interest form and share some details about your needs for a training site or new PPE.
EMS improvements
The Governor's budget bill also calls for $14.6 million for EMS recruitment, training, ambulances and enhancements to Indiana's trauma care system. An independent consultant currently is doing a study of Indiana's EMS system to explore funding alternatives and shortfalls in many rural areas across the state.
Lawmakers understand the struggles of many EMS providers in Indiana: significant recruitment issues, lack of adequate salaries and continued stress put on a system that has no guaranteed source of funding other than reimbursements for hospital transports. The recent Governor's Public Health Commission report outlined many necessary improvements to make the EMS system effective and sustainable, for both urban and rural areas.
This Week in Hoosier History
1845 – Johnny Appleseed dies, at 70. His grave lies at the 'Johnny Appleseed Park' in Fort Wayne. Johnny Appleseed [John Chapman], was born on September 26, 1774, in Leominster, Massachusetts. He was a pioneer nurseryman who introduced apple trees to Pennsylvania, Ontario, Ohio, Indiana, and Illinois.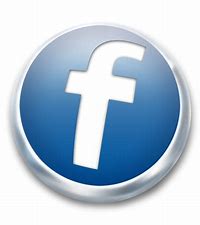 For more local news . . .
Check out our archived episodes of What's Happenin' and Talkin' Sports with Nick