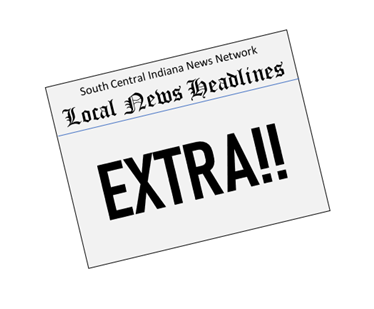 Duke Energy offers matching dollar grant to Bloomington Animal Care & Control
Thanks to a generous donation from Duke Energy, every dollar donated to Bloomington Animal Care and Control (BACC) through April 20 will be matched dollar for dollar up to $5,000. Donations are needed to support the recently seized 68 dogs and puppies in BACC care.BACC has partnered with the Monroe County Humane Association to facilitate online donations at monroehumane.org/donations/bacc. Learn more about other donation options at https://bton.in/UgQZN, including in-kind donations.Community members can also assist by providing short-term foster care for shelter dogs that have been in the care of the animal shelter. Staff will provide on-the-spot foster approval, and fosters will be asked to provide temporary housing for 1-2 weeks. To learn more about the foster program or complete an online application, visit bloomington.in.gov/animal-shelter/foster. On Friday, March 17, the City of Bloomington Animal Care and Control (BACC) seized 68 dogs and puppies from a hoarding/unauthorized breeding operation. Read more at https://bton.in/-pY~o Donations to Monroe County Humane Association, and Bloomington Animal Care and Control are tax deductible as allowed by law.
Original story . . .
Dogs and puppies seized from hoarding/unauthorized breeding operation; fosters and donations needed
On Friday, March 17, the City of Bloomington Animal Care and Control (BACC) seized 68 dogs and puppies from a hoarding/unauthorized breeding operation. These animals were taken with the assistance of the Bloomington Police Department (BPD) and the Animal Management Officers from the Monroe County Sheriff's Department. Bedding or monetary donations are also needed at this time. Bedding can be dropped off in the white bin outside the front doors of the Bloomington Animal Shelter at 3410 S Walnut St. at any time. Monetary donations are accepted Monday, Tuesday, Thursday, and Friday from 12-4 p.m. and Saturday and Sunday 12-3 p.m. Please get in touch with BACC at 812-349-3492 with any questions regarding donations. 
Indiana bill to screen for animal tranquilizer in overdose deaths could soon be law
Monday's vote of approval by the Indiana Senate, State Rep. Jennifer Meltzer's (R-Shelbyville) legislation to begin screening for an animal tranquilizer in overdose deaths is now headed to the governor where it could be signed into law.
Meltzer said xylazine, also known as the street drug "tranq," is used as a veterinary sedative for livestock and it's been linked to a growing number of overdose deaths throughout the United States. In fact, the Drug Enforcement Agency reports that xylazine-positive overdose deaths in the Midwest increased by more than 500% from 2020 to 2021. She said the dangerous substance is being mixed with drugs like fentanyl and other opiates, and because xylazine is not an opioid, overdose reversal medications like Naloxone and Narcan are less effective.
The legislation, unanimously supported at every point in the process, would task coroners with testing for any trace of xylazine in drug overdose deaths, including if the victim was resistant to drug overdose reversal medication. She said this extra step would provide the state with vital data that could be used to form an action plan.
This Week's Talkin' Sports with Nick Jenkinson
Nick Jenkinson recaps the weekend in local high school, college, semi-pro, and professional sports, and discusses the week ahead. Additionally, this week Nick updates us on the Men's and Women's NCAA and NIT Basketball postseasons tournaments.
Talkin' Sports with Nick Jenkinson March 27, 2023 | The southcentralindiananewsnetwork's Podcast (podbean.com)
Bloomington's Children's Expo
The annual Children's Expo returns on Saturday, April 29th and is a great way to find Bloomington's best resources, services, and programs just for children and families! The Expo features dozens of exhibitor booths, free wellness screenings, active fun for elementary school-age children, and more. This event will take place from 1-4pm, indoors at the Switchyard Park Pavilion.
This Week in Hoosier Histrory
1918 – State prohibition laws went into effect, making Indiana the 25th state to go completely dry.  In January of the next year, Indiana ratified the 18th Amendment which extended prohibition to the entire nation.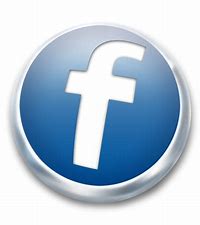 For more local news . . . Check out our archived episodes of What's Happenin' and Talkin' Sports with Nick Jenkinson