Indiana University Men's Basketball Sophomore Tamar Bates enters the Transfer Portal
Indiana sophomore guard Tamar Bates is entering the NCAA transfer portal. Bates, who originally signed with Texas and Shaka Smart out of IMG Academy in Florida, reopened his recruitment in the spring of 2021 after Smart departed Austin. Mike Woodson and the Indiana coaching staff quickly pursued Bates and landed his commitment in April 2021. A four-star prospect and the No. 30 player nationally in the 2021 recruiting class, Bates spent two seasons in Bloomington, but his production was inconsistent.
As a sophomore, Bates shot 37.4 percent on 3s in 35 games. He averaged 6.1 points, 1.6 rebounds and 1.1 assists in 20.4 minutes per game. His best game in an IU uniform came against Michigan State on Jan. 22, 2023, at Assembly Hall. Bates scored 17 points and made five of six 3-pointers. But that performance against the Spartans proved to be the high point for Bates. Over IU's next 16 games, he scored in double figures just once and went scoreless seven times. The 6-foot-5 guard, a native of Kansas City, shot 0-for-13 in Indiana's two NCAA tournament games against Kent State and Miami (FL). Bates scored a total of nine points in four NCAA tournament games for the Hoosiers. He will have two seasons of eligibility remaining at his next school.
2 Hoosiers Honored with Big Ten Baseball Weekly Awards
The Big Ten Conference has announced its Week award winners for games played March 20-26.
Player of the Week – Brock Tibbitts, Indiana- So. – 1B – New Albany, Ohio – New Albany
Batted .500 (8-for-16), slugged .813 and compiled a 1.339 OPS. Accounted for 15 runs on the week, scoring eight times and producing seven RBI. Generated three multiple-hit games, helping the Hoosiers to a 4-0 record. Recorded 26 putouts and five assists, fielding 1.000 in four starts at first base. Collects his first Big Ten weekly award. Last Indiana Player of the Week selection: Cole Barr (May 4, 2021)
Co-Freshman of the Week – Devin Taylor, Indiana- RF – Cincinnati, Ohio – LaSalle HS
Amassed a .385 batting average with five runs scored and a team-high eight RBI. Drove in the winning run with a two-RBI double as Indiana rallied from a six-run deficit to capture the series opener against Ohio State on March 25. Recorded hits in all four games and extended his on-base streak to 13 games. Helped Indiana post a 4-0 record on the week as the team won its 15th-straight game at Kaufman Field dating to last season. Receives Big Ten Freshman award for the second-straight week. Last Indiana Freshman of the Week: Devin Taylor (March 20, 2023).
Purdue University Basketball Player Zach Edey named NABC National Player of the Year
Purdue junior center Zach Edey's record-breaking haul continued on Tuesday when the National Association of Basketball Coaches (NABC) voted him their National Player of the Year, the organization announced on Tuesday morning. Edey has now won two National Player of the Year accolades, previously being named the Sporting News' National Player of the Year. The Wooden Award, Naismith Award, Associated Press Player of the Year and Oscar Robertson Trophy (USBWA) will all be announced at a later day.
Edey becomes the first Canadian native to win National Player of the Year honors and is the first Boilermaker since Glenn Robinson in 1994 to win National Player of the Year accolades. In addition, the organization also announced Edey as the recipient of the Pete Newell Big Man of the Year Award, given to the nation's top post player. Edey is the third Boilermaker to receive this award, joining JaJuan Johnson (2011) and the late Caleb Swanigan (2017) as Purdue recipients. Purdue and Duke are the only institutions to have three Pete Newell Big Man of the Year award winners. Edey earned NABC Player of the Year honors after one of the most-dominating seasons in college basketball history. He was named a consensus first-team All-American, the second straight season that Purdue has had a consensus All-American (Jaden Ivey, 2022), after averaging 22.3 points, 12.9 rebounds, 2.1 blocks and 1.5 assists per game.
He became the first player in NCAA history (since blocks became an official NCAA stat) to record at least 750 points, 400 rebounds, 70 blocks and 50 assists in a season, ranking sixth nationally in scoring, second in rebounds, 19th in blocked shots and 21st in field goal percentage (.607), the only player in the NCAA database to rank in the top 25 of all four categories in the same season. He finished the season ranking sixth on Purdue's single-season chart for points (757), first in rebounds (438), fifth in field goals made (290), 14th in field goal percentage (.607), first in dunks (76) and second in double-doubles (27). He has scored in double-figures in 51 straight games, the longest streak in the country, and fourth-longest streak in school history. For his career in 99 games, he has 1,533 points, the most for a player through his junior season in school history, with 847 rebounds, 148 blocks and 106 assists.
He finished the year with eight games of at least 30 points and 10 rebounds, the most for a major-college player in the last 20 years, and his 11 games of at least 25 points and 10 rebounds are the most for a Big Ten player in the last 20 years by four games over Luka Garza (Iowa; 7). The 438 rebounds are the fourth most by a player in Big Ten history behind three seasons by Ohio State great Jerry Lucas (1960-62). Edey became just the second player in Big Ten history to lead the league in scoring, rebounding and field goal percentage and is one of just nine players (Blake Griffin, Ike Diogu, Antawn Jamison, Tim Duncan, Shaquille O'Neal, Bill Walton, Lew Alcindor, Gary Bradds) to lead a major-college conference in all three categories in NCAA history. Griffin was the last to do so in 2009.
Edey also earned Big Ten Player of the Year accolades after helping Purdue to a Big Ten regular-season title, a No. 1 national ranking for seven weeks and the Big Ten Tournament title. He has been named a finalist for the Kareem Abdul-Jabbar Award, given to the nation's top center. Earlier this season, Edey joined an exclusive list of Boilermakers to win the Big Ten Player of the Year, joining the late Caleb Swanigan (2017), JaJuan Johnson (2011), Glenn Robinson (1994) and Steve Scheffler (1990) as winners of the league's top honor. Edey was also named a semifinalist for the Naismith Defensive Player of the Year award and earned a spot on the Big Ten's All-Defensive team.
Indianapolis Indians add Front Office Staff ahead of Opening Weekend
The Indianapolis Indians announced Tuesday three new additions to the front office staff in the field operations, marketing and ticket departments. All three hires have previously worked for teams in Minor League Baseball. The Indians now have 50 full-time staff members along with 12 seasonal assistants and dozens of game day employees ready to welcome fans to Victory Field for Opening Weekend, Friday, March 31 through Sunday, April 2.
Hannah O'Brien joined the Indians at the start of February as the marketing project coordinator. She spent the 2022 season as a social media and graphics intern with Triple-A Syracuse and continued in a part-time role until being hired by the Indians. The Syracuse, N.Y. native graduated from Mercyhurst (Erie, Pa.) University in 2022 and earned a bachelor's degree in integrated media and strategic communication. While at Mercyhurst, she worked in the athletic department in digital and social media roles.
Bryce Huebner started with the Indians as the field operations coordinator in mid-February. The Jasper, Ind. native has previous groundskeeping experience at Sultan's Run Golf Club. He was also a field builder with Sports Turf Solutions and most recently handled assistant groundskeeper duties for Triple-A Nashville prior to his return to Indiana. He played basketball and graduated from the University of St. Francis (Fort Wayne, Ind.) in 2017 with a bachelor's degree in business administration with a concentration in sport management.
Marquisha Grovner is the latest addition to the front office staff, coming aboard as the special events coordinator on
March 1. She previously worked with AJS Hotels in Louisville, Ky., as an area event services manager. She also spent time with Single-A/High-A Augusta as a suite services and sponsorship fulfillment intern in 2019 before joining the GreenJackets in a full-time capacity as the sales and event services coordinator. She attended Eastern Kentucky (Richmond) University and graduated with a bachelor's degree in sports management in 2018.
Single-game tickets to Opening Weekend and all 75 home games throughout the season are on sale. Group and premium
reservations are also available along with full season, half season and mini plan packages. For more on the Indians, visit
IndyIndians.com or contact the Victory Field Box Office at (317) 269-3545 or Tickets@IndyIndians.com
Indiana Pacers fall to Dallas Mavericks at home Monday Night
Luka Doncic started Monday hopeful he would play at Indiana. A few hours later, NBA officials announced they had rescinded the All-Star's most recent technical foul and the subsequent one-game suspension. Doncic responded to that news with the kind of dazzling performance the Dallas Mavericks desperately needed for their final playoff push. He finished with 25 points, seven rebounds and six assists, helping the Mavericks snap a four-game losing streak with a dominant 127-104 victory over the short-handed Indiana Pacers.
The victory keeps Dallas within striking distance of the Los Angeles Lakers and Oklahoma City Thunder in the race for the final two play-in spots in the Western Conference. Kyrie Irving added 16 points and six assists for Dallas. Indiana was led by Bennedict Mathurin, who scored 22 points, and Andrew Nembhard, who had 17 points, five rebounds and five assists on a night the Pacers were missing three starters and a key backup. Indiana has lost three straight and six of eight as they move closer to locking up a lottery pick. And they had no chance with Doncic working his magic. Dallas took control after a back-and-forth first quarter by starting the second on a 14-2 run to make it 43-29. The Mavericks led 59-47 at the half, extended the advantage to 77-56 midway through the third quarter and just kept pulling away. Doncic had picked up his 16th technical that was rescinded on Sunday in the team's second loss to Charlotte. The technical came with 7:51 remaining in the third quarter of a 110-104 loss when Doncic argued a no-call after missing a shot on a drive to the basket. Crew chief Kevin Scott said in a pool report after the game that Doncic used "a profanity directed at the officials in protest to a no-call that was correctly judged in postgame video review."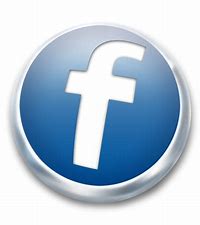 For more local news . . . Check out our archived episodes of What's Happenin' and Talkin' Sports with Nick Jenkinson