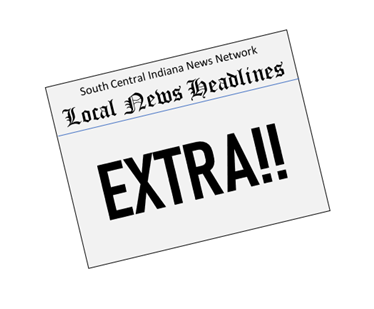 Ivy Tech student launches barbecue business in Entrepreneur program
Ivy Tech Community College Bloomington is accepting applications for the fall 2023 Entrepreneurship Certificate program, which helps students start and run their businesses in just three classes. Current student, Amber Racoma, started Mama Dukes Hawaiian Barbeque with her late mother's recipes that she began learning as a teenager. Since the first course, Racoma has obtained her LLC, earned her Food Protection Manager Certificate, got into One World Commissary that she learned about on an experiential field trip, and connected with other entrepreneurs. She is in the process of getting her license and additional industry certifications. Currently, Racoma offers catering service and cooks hot lunches during the week. Her business can be found on Facebook and Instagram at Mama Dukes Hawaiian Barbeque.
Together with the Ivy Tech Bloomington Cook Center for Entrepreneurship and the Indiana Small Business Development Center, the Entrepreneurship program prepares students to get their business off the ground. The program has assisted in the launching of numerous businesses across Indiana. Ivy Tech's Entrepreneurship program is offered in partnership with Regional Innovation and Startup Education (RISE), and students are provided resources and networking opportunities to launch a successful startup or grow an existing business. Classes begin Aug. 21. For more information and to apply, fill out an online inquiry or contact program chair Sueann Graham at sgraham116@ivytech.edu or 812-330-6361.
Lafayette 1 year-old shot dead by sibling
According to the Lafayette Police Department, A 1 year-old is dead after a shooting occurred shortly after 3pm in the Romney Meadows apartment complex located in the 500 block of Westchester Lane. Around 10:40 p.m. Detectives with the Lafayette Police Department determined that the child was shot by his five-year-old sibling, who was able to gain access to a weapon in the apartment. The investigation into the shooting, LPD said, is ongoing. Anyone with information on the incident is being asked to contact the Lafayette Police Department at (765) 807-1200 or the WeTip Hotline at (800)78-CRIME.
City launches Zero In Bloomington Earth Day Challenge on April 1st
The City of Bloomington's Department of Economic and Sustainable Development is pleased to announce the Earth Day Community Challenge for Bloomington residents will kick off on April 1.  This three-week initiative will feature a bingo board full of sustainability action items inspired by Zero In Bloomington (zeroinbloomington.com), the City's climate action platform. By completing actions and tracking them on Zero In Bloomington, participants can earn points for a chance to win prizes. Each day, the City will share tips for completing actions on the Sustainable Bloomington Facebook page (facebook.com/sustainbtown) and highlight resources in the community that can help residents incorporate these actions into their daily lives.
The initiative is an important step in furthering Bloomington's goal to reach net zero emissions by 2050 in pursuit of climate resilience and sustainable leadership. Participants must be registered on the Zero In Bloomington platform to participate. Learn more about the platform at bloomington.in.gov/sustainability/zeroin.
The challenge will conclude with a grand prize giveaway at the City's first annual Bike to Earth Day celebration (https://bton.in/7SHbF) at Switchyard Park on April 22. The family-friendly event will feature food trucks, entertainment, and the opportunity for attendees to test drive electric vehicles with an EV ride-and-drive event. All community members are welcome to attend.
This Week in Hoosier History
1914 – Edwin P. Hubble resigns as New Albany High basketball coach and heads to Chicago. While in Chicago he earned his PhD in Astronomy and went on to  prove the existence of galaxies other than the Milk Way. He then created a deep space telescope that was named for him.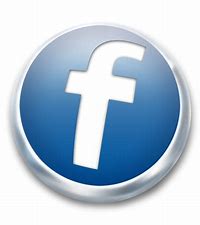 For more local news . . . Check out our archived episodes of What's Happenin' and Talkin' Sports with Nick Jenkinson