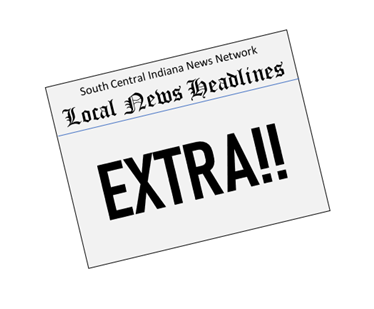 7th Circuit Court's Judge Kanne dies at age 83
Judge Michael Kanne of the Chicago-based 7th U.S. Circuit Court of Appeals died at home with his wife, at the age of 83. He was appointed to the Northern District of Indiana by President Ronald Reagan in 1982 and was advanced to the 7th Circuit by 1987. Before his appointment to the federal bench, Kanne had served as a trial judge in Indiana's 30th Judicial Circuit. He graduated from Indiana University's Maurer School of Law in 1962.
FSSA encourages Hoosiers to participate in survey to measure addiction treatment, recovery resources in Indiana
The Indiana Family and Social Services Administration's Division of Mental Health and Addiction announced the launch of the Recovery Capital Index, designed to measure the sum of resources necessary for an individual to initiate and sustain recovery from addiction and to help track the overall recovery capital of the state and communities.
The state of Indiana has invested more than $45 million of federal State Opioid Response grant funding over the past four years to combat the drug epidemic and improve mental health. DMHA plans to use aggregate and geographically analyzed results from the Recovery Capital Index to drive future decisions about funding and resource allocation. Chaudhary said mapping and measuring recovery capital will also allow DMHA to see the effect of its investment and track it over time.
To complete the Recovery Capital Index survey, text "RECOVERY" to 833-638-3784. All Hoosiers are encouraged to complete the survey, not just those directly affected by addiction.
To help drive participation, Overdose Lifeline, Inc., an Indiana nonprofit dedicated to helping those affected by substance use disorder, will place stickers on over 200 NaloxBox units and 19 naloxone vending machines across the state. The stickers will prompt users to scan the QR code or text "RECOVERY" to 833-638-3784 to access the survey and additional information about naloxone, including training videos. To find a naloxone distribution site near you, visit www.overdoselifeline.org.
Indiana Agriculture Photo Contest Now Accepting Entries
The Indiana State Department of Agriculture is now accepting submissions for the 15th annual Indiana Agriculture Photo Contest. The contest is open to all Indiana residents and was created to recognize the hard work and contributions of Hoosier farmers, as well as the beauty of the state's agricultural landscape. Participants are encouraged to submit photos reflecting the wide array of agriculture. The categories photos can be entered under are:
On the Farm: Showcasing any building, piece of equipment or activity that is a part of life on an Indiana farm.
Faces of Agriculture: Featuring those who grow and produce food, fuel and fiber in Indiana.
Agritourism: Spotlighting Indiana's seasonal and agricultural destinations, such as orchards, wineries and farmers markets.
Conservation: Highlighting Indiana's natural beauty with landscapes, water and wildlife.
Entries will be accepted through June 30. Learn more, submit a photo, and see past year's winners. 
City Accepting Applications to Serve on City's Boards and Commissions
The City of Bloomington's Office of the Mayor is accepting applications from community members who would like to serve on one of the following City's boards or commissions. More information about each board and commission, including mission statements, membership requirements, current membership listings, and term lengths is available at the links below. The application is available at bloomington.in.gov/onboard/applicants/apply. After applying, members must be appointed to each board or commission by Mayor John Hamilton. Please note: city residency is required for membership on most but not all of the boards and commissions. Prospective applicants are urged to attend a meeting of the board or commission of their choosing prior to applying. Meeting schedules for each body may be accessed by clicking on the links above. All meetings of the City's boards and commissions are open to the public. 
Bloomington State Trooper Promoted to Detective
Indiana State Police Superintendent Douglas Carter recently announced the promotion of Trooper Robert Whyte to the position of detective. Detective Whyte will serve in the Intelligence and Investigative Technologies Section, Internet Crimes against Children (ICAC) Task Force.
Detective Whyte is an 8-year veteran of the Indiana State Police, a 2009 graduate of Mooresville High School, and a 2013 graduate of IUPUI where he earned a Bachelors' Degree in Criminal Justice with a Minor in American History. Before being employed with ISP, Whyte volunteered as a Reserve Police Officer for Brooklyn PD in Morgan County for one year. In May of 2014, Whyte graduated from the 73rd Indiana State Police Recruit Academy and was then assigned to the Bloomington Post, where he has primarily worked in Lawrence County.
During Whyte's 8 years as a Trooper he has served as a Field Training Officer (FTO), Tactical Intervention Platoon team member, Background Investigator, Marijuana Eradication team member, First Aid/Tac Med Instructor, Speed Timing Device Instructor, Crash Reconstructionist, Small Unmanned Aircraft System Pilot (Drone), and a member of the Explosive Ordinance Disposal team. Whyte is also a Certified School Resource Officer for the Eastern Greene School Corporation.In his new position, Detective Whyte will conduct Internet Crimes against Children investigations throughout the Central and Southern parts of Indiana with other detectives to combat child pornography and child exploitation.
Detective Whyte is married and lives in Lawrence County wife his wife Kegahn and two daughters Madalyn and McKenna.
This Week in Hoosier History
1904 – Phil Harris was born in Linton in Greene County. He went on to a long career in show business as an actor, comedian, musician, and songwriter. He had his own orchestra and was a familiar voice on radio. A regular on the popular Jack Benny program, he hosted his own show with his wife, actress and singer Alice Faye. A star of many movies, he also did voice acting for several Walt Disney animated films. He was the voice of Baloo in the "The Jingle Book," Thomas O'Malley in "The Aristocats," and Little John in "Robin Hood."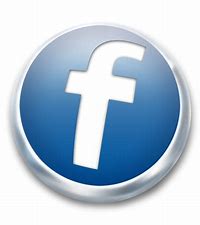 For more local news . . .
Check out our archived episodes of What's Happenin' and Talkin' Sports with Nick Jenkinson here