Indiana University Men's Soccer advances to the College Cup for the 22nd time In the program's 50th season, the 2022 Indiana men's soccer team is headed to the program's NCAA-record 22nd NCAA College Cup. The No. 13-seeded Hoosiers (13-4-6, 3-1-4 B1G) defeated No. 12 UNC Greensboro (13-2-6, 4-0-1 SoCon), 2-0, on Saturday night at UNCG Soccer Stadium to advance the final four of the NCAA Tournament. Indiana will play Pittsburgh in the NCAA Tournament Semifinal on Friday at 8:30 p.m. at WakeMed Soccer Park in Cary, North Carolina and the semifinals and championship game will be televised on ESPNU. 3 seed Syracuse meets Creighton at 6 pm in the first semifinal.
In the 9th minute Indiana's first big chance came within the first 10 minutes from a corner. It fell to redshirt senior Daniel Munie at close range, but his shot was headed off the line by a Spartan. In the 13th minute UNCG followed with a good chance four minutes later on an attack from the right wing. The cross came into a dangerous area, but forced the oncoming attacker into an awkward angle, and junior goalkeeper JT Harms was able to smother it. Two minutes later Senior forward Maouloune Goumballe took senior defender Brett Bebej's throw-in inside the box with his back to goal, tapped the ball into the air on his left, turned and struck a volley past the reaching goalkeeper to give IU the early lead. In the 21st minute Sophomore midfielder Patrick McDonald made an interception in midfielder, charged towards the goal with pace and forced a save.
In the second half Harms kept the lead intact in the 60th minute with a huge save. The Spartans broke through the IU defense with a through ball, but with good anticipation, Harms came off his line and got in front shot attempt. Three minutes later Patrick McDonald used his physicality to take the ball off a Spartan in midfielder and it was off to the races. He dribbled and played through to sophomore forward Samuel Sarver, who pushed a composed finish past the keeper and extended the Hoosier lead. UNCG freshman defender Sami Lachekar had an opportunity to get one back in the 67th minute after a cross came to him in space inside the box, but Harms was where he needed to be and made the save.
Indiana is headed to the NCAA Tournament Semifinals for an NCAA-record 22nd time in 50 seasons as a varsity sport and for the fourth time in six seasons. It is head coach Todd Yeagley's fifth trip to the NCAA Men's College Cup since 2012 when the Hoosiers won their last national championship – no NCAA Division-I men's soccer head coach has been to more College Cups in that span. IU improved to 7-1-3 against ranked opponents while winning its fourth straight contest against a Top 25 team. UNCG was the No. 12 seed in the tournament and ranked as high as No. 4 in Top Drawer Soccer's weekly poll. The Hoosiers have not allowed a goal through three matches, 270 minutes, in the NCAA Tournament. IU has conceded only five goals in its last eight matches while allowing multiple goals in just one of those contests. Goumballe scored his first goal of the season and his first since October 12, 2021, against Ohio State. Goumballe has six goals in his career. Sarver tallied his fourth goal of the year and second of the postseason as Sarver scored the opening goal in IU's 2-1 Big Ten Tournament Semifinal victory at Maryland. It was the 11th goal of his young career.
#5 Indiana University Women's Basketball survives Big Ten opener over Illinois The 5th Ranked Indiana Hoosiers Women's Basketball team held off the Illinois Fighting Illini 65-61 in Simon Skjodt Assembly Hall Sunday Afternoon to improve 9-0 overall and 1-0 in the Big Ten. Mackenzie Holmes led the way with 23 points, Chloe Moore McNeil added 13 points and Sydney Parrish recorded her second double-double in her Hoosier career with 12 points and 10 rebounds. The Hoosiers were without Alyssa Geary who suffered an ankle injury in practice Saturday, and they hope to have her back for Thursday Night's game at Penn State. Grace Berger and Kiandra Browne remain out with injury and Sophomore point guard Kaitlin Peterson is no longer with the team as that news broke during the North Carolina game and was confirmed later leaving Indiana with nine scholarship players available.
Indiana scored the first four points of the game with layups by Mackenzie Holmes and Chloe Moore-McNeil before Kokomo Indiana native Kendall Bostic scores on a layup for the Illini. The Hoosiers went on 7-0 run before Illinois hit a three by Makira Cook with 4:41 left in the first quarter as it was 11-5. The Hoosiers went on an 8-0 scoring run followed by 6-0 Illinois run that was ended when Chloe Moore-McNeil scored on a layup with one second left to make it 21-11 IU at the end of the first quarter. Illinois went to work in the second quarter outscoring Indiana 21-13 as the Illini cut the lead to two points before the half as Makira Cook hit a three pointer to trail 34-32 at the break and held the Hoosiers without a field goal for the last three minutes and fifty-one seconds going 0-4. The Hoosiers shot 52% percent from the field in the first half as Illinois went 5-9 from three-point range and outrebounded Indiana 22-12.
In the third quarter Illinois tied the game at 34-34 Adalia Mackenzie scored on a layup and took the lead at 8:05 with two free throws by Cook to make it 36-34 and increased the lead to four 38-34 before Sara Scalia scored on a layup and broke the scoring drought with 7:18 in the quarter to make it 38-36. Freshman Yarden Garzon hit a three pointer to give the Hoosiers the lead back 39-38 at the 6:27 mark as Indiana went on an 11-0 run after the Scalia bucket and held the Illini without a point for close to six minutes when Makira Cook hit a basket for Illinois to stop the run with 1:35 left in the quarter and she scored 7 straight points to the cut the lead to one 45-44 at the end of the third quarter as Illinois outscored Indiana 12-11 in the third quarter.
Illinois opened the fourth quarter with a three pointer by Jada Peebles to give the Illini a 47-45 lead. Mackenzie Holmes tied the game at 47-47 scoring underneath with 8:53 left. Illinois retook the lead as Cook scored on a jumper with 7:24. Grazon scored underneath on the assist from Scalia to tie the game back up 49-49 with 7:02. Illinois retook the lead as Cook hit a layup on a foul and hit the free throw to make 52-49 with 6:40 left. Holmes answered back for Indiana with a layup as the Hoosiers trailed 52-51 with 6:05 left. Cook once again had the ball in her hands scoring inside to increase the Illini lead to three 54-51 with 5:38. Indiana tied 54-54 as Chloe Moore-McNeil was fouled on a layup and hit the free throw with 5:21 left. Kendall Bostic put the Illini up two 56-54 on a layup with 4:58. Holmes scored on a layup as she has done most of her career to tie the game 56-56 with 4:30 left. Sydney Parrish gave the Hoosiers lead 58-56 on a layup with 1:42 left to break a scoring drought of over two minutes for both teams. Adalia McKenzie hit both free throws to tie the game up 58-58 with 1:25 left. Parrish hit both free throws to make it 60-58 with 1:03 left. Cook scored and was fouled and hit the free throw to make 61-60 with 49 seconds left. Holmes would not be denied as she scored a layup and gave the Hoosiers a one-point lead 62-61 with 35 seconds left. Cook drove the lane and missed and Sydney Parrish was fouled and missed the first and the second free throw with 7 seconds left leading 63-61. Cook missed the jumper and fouled Scalia with 1.2 seconds left as she sealed it by hitting both free throws.
Makira Cook led Illinois with 33 Points on 12-25 shooting from the field, 3-4 from three-point range and 6-6 from the free throw line. Kendall Bostic pulled down 14 rebounds and Adalia McKenzie added 11 Rebounds as the Illini outrebounded the Hoosiers 43-36. "Hats off to Illinois, that's not the Illinois of old Head Coach Shauna Green and her staff have them playing hard and they are the best defensive team we have seen this season" Head Coach Teri Moren said after the game. Illinois finished 7-20 and 1-13 in the Big Ten a season ago with longtime coach Nancy Fahey retiring after a long coaching career and Shauna Green in her first season after a 127-50 record in six seasons at Dayton with 4 NCAA and 2 WNIT Tournament Appearances.
#10 Indiana University Men's Basketball suffers first loss of the season at Rutgers Big Ten reality hit hard. Indiana couldn't hit back. Not hard enough, not on Saturday afternoon against a Rutgers program with a knack for home upsets. The No. 10 Hoosiers (7-1) were the latest example. They lost 63-48 in their Big Ten opener. The Scarlet Knights (6-2) moved to 10-3 at Jersey Mikes Arena against ranked teams in the last couple of seasons. They have beaten IU six straight times. The Hoosiers were without Freshman Jalen Hood-Schifino was dealing with back spasms and the Hoosiers missed the freshman starting point guard.
This was a physical game, a punishing game, a game that demanded elite focus and toughness. Indiana couldn't find it, certainly not on the boards. It was outrebounded 47-33, including 17-9 on the offensive glass. The Hoosiers had blown layup opportunities and missed block-outs were the unwanted norm no amount of player substation could stop. The Hoosiers shot 30 percent from the field, which was their worst of the season, committed 14 turnovers and scored 29 fewer points than in any previous game. IU's tough-minded win at Xavier last month seemed early preparation for this road test, but it ran into this Big Ten reality: Rutgers refused to concede the paint. The Scarlet Knights swarmed All-America forward Trayce Jackson-Davis non-stop. The Hoosiers had 14 inside-the-paint points, 36 fewer than they had against North Carolina three nights earlier. They were 5-for-14 on layups. That forced IU into a perimeter approach that never worked. It was 6-for-25 from three-point range, 1-for-16 for everybody not named Miller Kopp, who finished with 21 points and five three-pointers. Jackson-Davis had 13 points and 10 rebounds but fouled out for the first time as a Hoosier. Kopp was the early Hoosier hero. He hit his first three three-pointers to forge a 10-10 tie in an otherwise rough offensive opening for both teams.
In the first five minutes, they were a combined 3-for-14 shooting with nine turnovers and nine total points. IU was helped when Rutgers center Cliff Omoruyi, a double-double threat, missed most of the first half with foul trouble. Still, the Scarlet Knights, thanks to a 10-2 offensive rebounding edge, took a pair of four-point leads. IU forced Rutgers into a stretch of 1-for-12 shooting, but Scarlet Knights offensive rebounding and shaky Hoosier offense prevented Indiana from taking the lead after closing within 17-16. Rutgers pushed ahead 23-16. At that point, Kopp was 4-for-4 on three-pointers. Every other Hoosier was 1-for-16. Tamar Bates hit a jumper to provide brief IU offensive momentum, but Rutgers, despite shooting just 32 percent from the field, finished with a 31-24 halftime lead. The Hoosiers' most experienced players Jackson-Davis, Xavier Johnson and Race Thompson were a combined 1-for-9 from the field for five points and seven turnovers. They shot 29 percent with eight turnovers. Still, they were within range. Early in the second half, IU rocked Rutgers with a 9-0 run for a 35-33 lead. The last five points came on Kopp's fourth three-pointer, and a Johnson steal and jumper. The Scarlet Knights rocked back with a 17-0 run, 10 points by freshman Derek Simpson. IU, in the midst of a five-minute scoreless drought on 0-for-10 shooting, faced a 15-point deficit with nine minutes left. Kopp ended the run with his fifth three-pointer. Jackson-Davis added a layup. The deficit was 10, at 52-42, with six minutes left. It was too much to overcome. IU hosts Nebraska on Wednesday night before games against No. 4 Arizona in Las Vegas and another road test No. 9 Kansas after that.
Indiana University Football hires Bob Bostad as offensive coordinator Indiana football is hiring Wisconsin's Bob Bostad as offensive line coach. Bostad is the first change to Tom Allen's staff this offseason. IU fired Darren Hiller from the position in October and elevated program alum Rod Carey into the role for the rest of the season. Hiller was part of Allen's original staff when he became IU's head coach in 2017. Bostad just finished his fifth year of his second stint in Madison, though only spending 2022 as offensive line coach. He coached inside linebackers from 2017 through 2021. Two Wisconsin tackles and two guards graded in the top 100 in the country at their positions by Pro Football Focus this season. PFF rated center Joe Tippman as the 11th-best center in the nation.
Bostad previously coached Wisconsin tight ends in 2006 and 2007, and he led the Badgers' offensive line from 2008 through 2011. He's primarily worked with offensive linemen and tight ends through his coaching career, which began at Wisconsin-Stevens Point in 1990. The four seasons coaching Wisconsin's inside linebackers was the only time he wasn't working with those offensive groups. After leaving Wisconsin in 2011, Bostad became offensive line coach for the Tampa Bay Buccaneers. He served two seasons there before taking the same job with the Tennessee Titans for another two years. He returned to college football in 2016 with Northern Illinois as tight ends and fullbacks coach.
Indiana University Football's Jaylin Lucas named first team All-American The only FBS returner with multiple kickoff return touchdowns, Indiana football true freshman Jaylin Lucas was named a first-team All-American kick returner by Pro Football Focus. The Big Ten's Rodgers–Dwight Return Specialist of the Year, Lucas was the only freshman (true or redshirt) on the publications first team and was the first freshman to win return specialist of the year award from the Big Ten. He was the No. 2 rated Power 5 kickoff returner in the FBS with a 77.8 grade per PFF and his six missed tackles forced were tied for No. 4 among the Power 5.

His 591 yards are ranked No. 12 in single-season program history and led the conference, while his 28.1 yards per return rank No. 4 nationally and is the fourth-best mark in a single season in IU history. He is the first IU returner to earn All-B1G honors since the conference added the spot in 2015. With two return touchdowns, Lucas finished No. 2 on both the IU single season and career charts after one season on campus. He trails Marcus Thigpen (2005-08), who returned all three of his career kickoffs for scores during the 2006 campaign. His two kickoff return touchdowns rank tied for No. 7 among active FBS student-athletes, as well.
Along with his return stats, Lucas is the first Hoosier since Tevin Coleman in 2014 with three 70-yard scoring plays in a single season. Both of his kickoff return scores covered 80-plus yards and he added a 71-yard rushing touchdown in the season finale versus Purdue as part of his first career 100-yard rushing game. On the season, Lucas totaled 944 all-purpose yards, the most in a season since Whop Philyor (1,094) in 2019.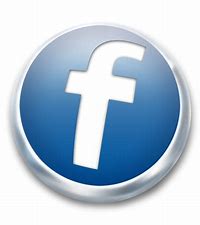 For more local news . . .
Check out our archived episodes of What's Happenin' and Talkin' Sports with Nick Jenkinson here