Indiana University Softball All-American Taryn Kern enters the transfer portal
Monday, Extra Inning Softball reported Indiana softball second baseman and All-American Taryn Kern has entered the transfer portal following her standout freshman season. The Hoosiers under the direction of sixth-year head coach Shonda Stanton finished their season with a 44-18 overall record and 18-5 Big Ten record along with their first NCAA Tournament appearance since 2011 in which they fell to Tennessee 7-3 in the regional finals.
Kern, the D1Softball.com First-Team and Freshman-Team All-American led the Hoosier starters batting a .404 as she totaled 63 hits, 23 home runs and 68 RBI. She led the Big Ten in eight statistical categories including slugging percentage (.930), on base percentage (0.575), OPS (1.505), walks (45), hit by pitch (23), runs scored (68), RBI and home runs. Her 23 home runs on the season ties Louisville's Taylor Roby for second in the nation behind Tennessee's Kiki Milloy with 25 homers.
These monster numbers led Kern to become the Big Ten Player and Freshman of the Year and also earn a National Fastpitch Coaches Association (NFCA) All-American Second-Team honor, the highest of her two teammates Brianna Copeland and Taylor Minnick, who earned Third-Team awards. Stanton said in a previous interview Kern is up there with one of the best she's coached during her time at Indiana and also when she served at the helm with Marshall for 18 seasons. Kern has not announced her decision to enter the transfer portal on any of her social media channels, nor has the Indiana softball program commented on her decision.
Bloomington South wins Boys Golf Sectional
The Bloomington South Panthers shot a 283-team score to win the Bloomington North Sectional at Cascades Golf Course on Monday. It's the 22nd title for the Panthers and third consecutive as Nick Bullush won the Indvidual title with a 66. Bloomington North finished in second place with a score of 309 and Brownstown Central finished 3rd with a score of 319 to advance to the Regional Thursday at the Country Oaks Golf Club in Washington on Thursday Morning at 8:30am.
Edgewood finished in sixth place with a team score of 342 as Luke Garrett shot a 75 and will advance to Washington as one of the top three individuals who were not on an advancing team. Bedford North Lawrence's Colton Staggs and Houston Corbin will advance as individuals after shooting a 77 and 78 respectively. The Stars finished 4th as a team with a score of 317 and Seymour rounded out the top five with a score of 341.
Six Indiana University Wrestlers place at the U23 and U20 World Team Trials
It was a busy weekend for Indiana Wrestling/Indiana's Olympic Regional Training Center (Indiana RTC) after competing in the U23 and U20 USA World Team Trials at the SPIRE Institute in Geneva Ohio. There were nineteen Hoosiers who entered across Freestyle and Greco-Roman competition at the U23 and U20 levels.
U23 Greco-Roman Participants: Mason Alley, Drayton Harris, Isaac Thornton, Cole Rhemrev, Magnus Kuokkanen, Robert Major and Ben Phillips. U23 Freestyle Participants: Cayden Rooks, Jacob Bullock, Isaac Thornton, Robert Major, Magnus Kuokkanen, Cole Rhemrev, Nick South, Derek Gilcher, Nick Willham, Henry Porter, Graham Rooks, Blaine Frazier, Ben Phillips, Donnell Washington, Drayton Harris, Nico Bolivar and Mason Alley.
U20 Freestyle Participants: Gabe Sollars and Tyler Lillard
Of the group, six Hoosiers made their way to the podium. Gabe Sollars and Tyler Lillard both finished in the top-eight at U20 Freestyle with Sollars placing sixth at 92 kg. and Lillard taking seventh place at 74 kg. In U23 Greco-Roman competition Cole Rhemrev (67 kg) and Magnus Kuokkanen (77 kg) both finished in seventh place. For U23 Freestyle, Donnell Washington took second place at 86 kg. and Nick Willham finished in fourth place at 92 kg.
Former Indiana University Football players Vaughn Dunbar and Antwaan Randle-El on the College Football Hall of Fame Ballott The National Football Foundation (NFF) & College Hall of Fame announced on Monday the names for the 2023 ballot for induction into the College Football Hall of Fame, which includes a pair of Indiana All-Americans in running back Vaughn Dunbar (1990-91) and quarterback Antwaan Randle El (1998-01). Dunbar was a unanimous first-team All-American in 1991 when he led the nation in rushing (1,805) and finished sixth in Heisman voting. The running back was a first-team All-Big Ten selection that season when he led the conference with 150.4 yards per game. He posted consecutive 1,000-yard seasons and finished his career No. 3 on the career rushing charts at IU with 3,029 yards, a total that currently sits No. 7 all-time in program history. Dunbar led the Hoosiers to a pair of bowl appearances and rushed for a total of 197 yards in the 1990 Peach Bowl and 1991 Copper Bowl. In a 24-0 victory over Baylor Copper Bowl, Dunbar totaled 106 rushing yards and one touchdown to earn MVP honors at Arizona Stadium in Tempe, Arizona.
One of the most dynamic offensive performers in college football history, Randle El was the first quarterback to ever claim the Big Ten Freshman of the Year and Big Ten Player of the Year honors in a career, earning the top rookie award in 1998 and player of the year accolades in 2001. A 2001 first-team All-America selection by the Football Writers Association of American, he finished 6th in Heisman Trophy balloting in 2001, after finishing 13th in 2000. Randle El was the first player in NCAA history to score 40 touchdowns (45) and throw for 40 touchdowns (42) in a career, first to record over 2,500 yards of total offense in four seasons, first to pass for over 6,000 yards and rush for over 3,000 yards in a career. He remains the IU career total offense leader (11,364), more than 3,000 yards ahead of second place, and continues to rank No. 2 on the career passing yardage (7,469), rushing yardage (3,895) and touchdowns (45) charts. The Thompson-Randle El Award, given to the Big Ten's best freshman football student-athlete, is named in his honor. A tremendous all-around athlete, while at Indiana Randle El also played on the men's basketball and baseball teams. He played in the NFL for 10 years with Pittsburgh and Washington and was a member of the winning Super Bowl team in Pittsburgh in 2005.
Indiana already has six members of the program enshrined in the College Football Hall of Fame, with Anthony Thompson the most recent selection in 2007. Alvin "Bo" McMillin (elected 1951), Pete Pihos (1966), Zora Clevenger (1968), George Taliaferro (1981) and John Tavener (1990) are also among the less than two one-hundredths of a percent (.02%) of those who have played the game during the past 152 years to earn the distinction.
The announcement of the 2024 College Football Hall of Fame Class will be made in early 2024, with specific details to be announced in the future. The 2024 College Football Hall of Fame Class will be officially inducted during the 66th NFF Annual Awards Dinner Presented by Las Vegas on Dec. 10, 2024, and permanently immortalized at the Chick-fil-A College Football Hall of Fame in Atlanta. They will also be honored at their respective schools with an NFF Hall of Fame On-Campus Salute, presented by Fidelity Investments, during the 2024 season.
The criteria for Hall of Fame consideration include: First and foremost, a player must have received First-Team All-America recognition by a selector that is recognized by the NCAA and utilized to comprise its consensus All-America teams. A player becomes eligible for consideration by the Foundation's Honors Courts 10 full seasons after his final year of intercollegiate football played. While each nominee's football achievements in college are of prime consideration, his post-football record as a citizen is also weighed. He must have proven himself worthy as a citizen, carrying the ideals of football forward into his relations with his community. Consideration may also be given for academic honors and whether the candidate earned a college degree.
Players must have played their last year of intercollegiate football within the last 50 years. * For example, to be eligible for the 2024 ballot, the player must have played his last year in 1974 or thereafter. In addition, players who are playing professionally and coaches who are coaching on the professional level are not eligible until after they retire. A coach becomes eligible three full seasons after retirement or immediately following retirement provided, he is at least 70 years of age. Active coaches become eligible at 75 years of age. He must have been a head football coach for a minimum of 10 years and coached at least 100 games with a .600 winning percentage. Nominations may only be submitted by the current athletics director, head coach or sports information director (SID) of a candidate's collegiate institution. Nominations may also be submitted by the president/executive director of a dues-paying chapter of the National Football Foundation. *Players who do not comply with the 50-year rule may still be eligible for consideration by the Football Bowl Subdivision and Divisional Veterans Committees. Veterans Committee candidates must still meet First Team All-America requirement.
Once nominated for consideration, all FBS player candidates are submitted to one of eight District Screening Committees, depending on their school's geographic location, which conducts a vote to determine who will appear on the ballot and represent their respective districts. Each year, approximately 15 candidates, who are not selected for the Hall of Fame but received significant votes in the final selection, will be named automatic holdovers and will bypass the district screening process and automatically appear on the ballot the following year. Additionally, the Veterans Committee may make recommendations to the Honors Court for exceptions that allow for the induction of players who played more than 50 years ago. The Honors Court annually reviews the Hall of Fame criteria to ensure a fair and streamlined process. Of the 5.62 million individuals who have played college football since Princeton first battled Rutgers on Nov. 6, 1869, only 1,074 players have earned induction into the College Football Hall of Fame, or less than two one-hundredths of a percent (.02%) of those who have played the game during the past 153 seasons. From the coaching ranks, 230 individuals have achieved Hall of Fame distinction.
Las Vegas Aces remain undefeated with a four point over the Indiana Fever
The Indiana Fever (1-4) fell to the Las Vegas Aces, 84-80, on Sunday afternoon at Gainbridge Fieldhouse in what was a back-and-forth affair for 40 minutes in the first of three regular season matchups. Indiana's defense held the Aces (6-0) to a season-low offensive output and pulled down a season-high 35 defensive rebounds on the night. The Fever were led by guard Kelsey Mitchell in scoring who notched 22 points on the night. Mitchell's 14 points in the third quarter alone vaulted her past 2,500 career points. Mitchell ended the night at 2,514 points all-time and trails Katie Douglas with 2,564 points for second all-time in franchise history.
Fever forward NaLyssa Smith finished with 10 points and nine rebounds, snapping a three-game double-double streak, but also surpassed 500 career points on Sunday. Fever guard Erica Wheeler went 3-of-3 from behind the three-point line and contributed a season-high 15 points. Kristy Wallace, Grace Berger, Queen Egbo, and Victoria Vivians came off the Fever bench to outscore Las Vegas, 24-5, in combined bench points. Berger and Vivians each distributed a season-high four assists on Sunday as well. Berger the former Indiana University standout played 16 minutes going 1-2 from the field for 2 points and grabbing two rebounds.
Indiana clicked early on both ends of the court opening the game against the reigning champions with a 13-6 scoring run. In the highest scoring quarter of the year for the Fever, six Indiana players contributed in the scoring column, going 12-of-19 from the floor as a team. Despite a run of their own in response, the Aces trailed the Fever at the end of the first ten minutes, 28-21. Both teams returned to the court at a slower offensive pace, with the Aces outscoring the Fever in the second quarter, 17-11. It was the Fever defense that allowed for Indiana to keep its lead as they held Las Vegas to shooting 6-of-18 from the floor. Egbo pulled down four of her nine defensive rebounds in the quarter and tallied five points of her own, as the Fever went to the locker room leading, 39-38. Egbo ended the night with a season-high 10 rebounds to go along with nine points.
Mitchell made the third quarter her own, going 3-of-4 from behind the three-point arc as she rattled off 14 of her team-high 22 points. Indiana maintained its defensive presence and cruised through the third frame, going into the final quarter leading, 63-56. The Fever started the fourth quarter by extending the lead to 10, its largest of the game, but an Aces 14-3 scoring run beginning at the 7:10 mark allowed Las Vegas to tie the game with 3:23 remaining. Two completed free throws from Alysha Clark would seal the win for the Aces after Mitchell missed a game-tying layup attempt during the Fever's final offensive possession. The Fever return to action at the Chicago Sky this evening at 8pm and the game will be broadcast on the official Indiana Fever Facebook page along with CBS Sports Network.
For Las Vegas, A'ja Wilson recorded a double-double with a game-high 27 points and 10 rebounds. Chelsea Gray chipped in 17 points and a game-high seven assists, and Princeton Indiana native Jackie Young contributed 19 points. Indiana held the Aces to 19 percent shooting from behind the three-point arc (4-of-21). Young was named Indiana Miss Basketball 2016 and is the all-time leading scorer in Indiana HS Basketball History Girls or Boys scoring 3,268 points and winning a Class 3A State Championship in 2015 in the same building she played on Sunday. Young played at Norte Dame from 2016-19 and the help the Fighting Irish win the National Championship in 2018 and was Number 1 Overall pick by the Las Vegas Aces in 2019.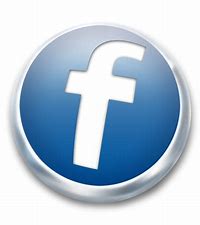 For more local news . . . Check out our archived episodes of What's Happenin' and Talkin' Sports with Nick Jenkinson