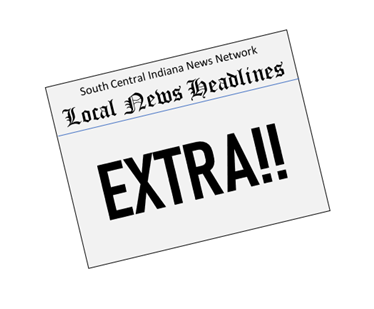 Cook plans to develop Owen County housing project to attract and retain employees
Cook Medical has purchased more than 60 acres in Owen County and plans to build 90 homes for its employees to purchase. The houses are projected to be sold for under $200,000. The project will be funded through the sale of some commercial properties owned by the company's real estate division, CFC Properties.
Indiana Lt. Gov. Suzanne Crouch praised Cook's efforts, calling this solution to a serious challenge of not having enough housing for increasing employee needs, "part of the solution."
"The private sector drives progress," she said. "Government can be a catalyst. Government can be a partner, but it's the private sector that moves the needle and that is why it is so important for communities to have those corporations not just providing jobs but providing support for the community."
Missing Girl from Jefferson County
 Police are looking for help finding a missing 14-year-old girl last seen Thursday. The Jeffersonville Police Department said Aubrey Hatfield is missing out of Jeffersonville, Indiana which is about 110 miles south of Indianapolis. She was last seen at 12:30 p.m. on Thursday, April 7 and is believed to be in extreme danger and may require medical assistance, police said.
Hatfield is a 14-year-old white girl. She is 5 feet 3 inches tall and weighs approximately 160 pounds. She has brown hair with brown eyes and was last seen wearing a black hoodie and black pants. Anyone with information about their whereabouts is asked to call the Jeffersonville Police Department at (812) 283-6633 or 911.
Law Enforcement seeks the public's help
The Monroe County Sheriff's Office is seeking the public's help in identifying the owner/operator of the red SUV shown in the picture. This vehicle was involved in the attempted theft of a vehicle and leaving the scene of an accident. If you have information, please contact 812-349-2781 and ask for Deputy Walls.
Bloomington Mayor's office seeking candidates for Boards and Commissions
The City of Bloomington's Office of the Mayor is accepting applications from community members who would like to serve on one of the following City boards or commissions:
Housing Quality Appeals Board – Seat(s) available: 2
Housing Authority Board – Seat(s) available: 1
Commission on Sustainability – Seat(s) available: 2
CDBG Funding Citizens Advisory Committee – Seat(s) available: 5
Commission on Hispanic and Latino Affairs – Seat(s) available: 1
Parking Commission – Seat(s) available: 1
The application is available at bloomington.in.gov/onboard/applicants/apply. After applying, members must be appointed to each board or commission by Mayor John Hamilton. Please note: city residency is required for membership on most but not all of the boards and commissions.
Prospective applicants are urged to attend a meeting of the board or commission of their choosing prior to applying. Meeting schedules for each body may be accessed by clicking on the links above. All meetings of the City's boards and commissions are open to the public. 
There are currently more than 45 boards and commissions that advise the mayor and city council on a vast array of issues. In addition to their advisory function, these bodies may work cooperatively with City departments to contribute to policy, approve resolutions, and fund projects, among other responsibilities. Learn more about all of the different boards and commissions at bloomington.in.gov/boards.
This Week in Hoosier History
1884 – Edwin C. Hill was born in Aurora, Indiana. He graduated from Indiana University and did postgraduate work in journalism at Butler University. Moving to New York City, he worked for major newspapers and went into the new medium of radio. One of the first broadcast news commentators, he gained an audience of five million. His most popular programs included "Your News Parade" and "The Human Side of the News."
For more local news . . .
Check out our archived episodes of What's Happenin' and Talkin' Sports with Nick Jenkinson here