Indiana University Football hosts Western Kentucky Saturday afternoon
A third straight home game to open the season awaits the Indiana football program in the form of a visit from Western Kentucky on Saturday inside Memorial Stadium. The Hoosiers and Hilltoppers will kick off at Noon on the Big Ten Network. Both teams come in at 2-0 as Head coach Tom Allen is 13-1 all-time against non-conference opponents during the regular season, including a 33-31 win over Western Kentucky last season on the road. Allen is 7-1 all-time in-home non-conference contests. In the history of Indiana football, the program has hosted three straight games to start a season just 11 times. The 2022 season marks the 12th occurrence, and this edition will look to post a 3-0 record for the third time (2015 and 1917). Indiana has started a season 2-0 for the fourth time under Allen (2018-20, 2022) and the sixth time since 2015. IU opened a season with a Big Ten foe for the fourth time in Allen's six campaigns and third straight season. Allen is 2-2 in those contests with wins over Illinois (2022) and Penn State (2020). He has also faced No. 2 Ohio State (2017) and No. 17 Iowa (2021). Running back Shaun Shivers scored a rushing touchdown in his second straight game versus Idaho, while backfield mate Josh Henderson rushed for his first career touchdown against the Vandals.
The key matchup in this game Western Kentucky's passing game vs. Indiana's secondary. With the star of last year's aerial show, Bailey Zappe, off to the NFL, Austin Reed has taken command of the Hilltoppers. He's already thrown for 547 yards and seven touchdowns while working with dynamic receivers Malachi Corley and Daewood Davis, both NFL hopefuls. Reed led West Florida to the 2019 Division II national championship. Indiana certainly haven't forgotten last year's game and knows it must be fully prepared to slow down an offense scoring 43.5 points. One Player that Hoosiers fans will keep their eyes on for the Hilltoppers is RB Davion Ervin-Poindexter. The team's top rusher may not be the focal point of this pass-first system. But it will be quite a homecoming for Ervin-Poindexter, who grew up in northwestern Indiana, attended high school in Chicago and started three games during a three-year career with the Hoosiers. He'd certainly enjoy it more with a strong performance in a victory.
Indiana LBs Aaron Casey and Dasan McCullough have been huge for the Hoosiers defense as this duo has made been quite a hit over the first two games. Yes, they've played well individually. McCullough, a true freshman, has 11 tackles, 2 1/2 tackles for loss and two sacks in his first two college games. Casey has 13 tackles, three TFLs and 1/2 sack. But together, they're becoming a two-man wrecking crew. Western Kentucky is 0-8 against Big Ten schools since joining the FBS in 2007. In addition to a winless mark against Indiana, the Hilltoppers are 0-2 against Illinois and 0-1 against Wisconsin and Michigan State.
Week of HS Football – Bloomington South home, Edgewood and Bloomington North hit the road
Halfway through the High School Football Regular Season in the State of Indiana. Bloomington South will host Terre Haute South , Bloomington North travels to Terre Haute North and Edgewood travels to South Putnam. The Bloomington South and Edgewood games will kick at 7pm and Bloomington North will kick at 7:30pm.
Bloomington South is 3-1 and winners of two straight after a 45-7 win over Bloomington North last week. The Panthers average 37.0 points on offense and give up 13.8 on defense. Terre Haute South is 3-1 and winners of three in a row including a 56-35 win over Terre Haute North last week. The Braves are scoring 38.8 points per game while giving up 27.7 on defense.
Edgewood is 1-3 and lost 57-7 at home to Owen Valley last week. The Mustangs have not won since their season opener against Mitchell. Edgewood is scoring 20 points a game while giving up 35.3. South Putnam is 3-1 on the season after a 35-14 win at Greencastle last week. The Eagles have won 2 in a row after a 57-34 loss against Owen Valley in week 2.
Bloomington North is 1-3 after losing at home 45-7 to Bloomington South last week. The Cougars have lost two in a row and are scoring 18.8 points per game and giving up 32.8. Terre Haute North is 1-3 after losing to Terre Haute South 56-35 last week. The Patriots have lost two in a row after beating Indianapolis Attucks 59-6 in week 2.
Visiting Indiana University Men's Soccer beats Butler 2-1
Butler scored first, but Indiana scored twice. After 20th-ranked Butler (3-2-0) went ahead just 30 seconds into the second half, Indiana men's soccer (3-1-1) fought back to score twice and earn its third straight win Wednesday night at the Sellick Bowl in Indianapolis. In the 3rd Minute Senior defender  Nyk Sessock  was shown a yellow card three minutes in when he took down a Butler forward trying to dribble around him into the 18-yard box. The resulting free kick at the top of the box was well-hit but traveled wide right. In the 20th Minute the tone shifted about 20 minutes in as IU took its blows in the early going. The Bulldogs had seven shots, two on goal, in the opening 25 minutes but had just one the rest of the half. Indiana settled in and began to create opportunities in its attacking third.
In the 36th minute Indiana had its best opportunity of the half when senior forward Karsen Henderlong played junior forward Nate Ward through and into a one-on-one. The Butler keeper was well-positioned, and the rebound fell to Henderlong, who carried into the box to shoot, but his attempt was blocked.
In the 46th Minute Butler opened the scoring just 33 seconds into the second half. IU senior defender Brett Bebej stumbled tracking a pass down the left wing, giving Butler a three-on-two situation in the final third. Senior forward Wilmer Cabrera, Jr., converted as the Bulldogs took the advantage. In the 53rd minute IU would find redemption seven minutes later, as junior defender Jansen Miller headed home the equalizer from a corner sent in by sophomore midfielder Patrick McDonald. In the 59th minute moments after coming on, senior forward Herbert Endeley made an immediate impact. He used his speed to dribble into space and fire a left-footed shot from the top of the box that bounced off the keeper's hands and into the feet of redshirt senior forward Ryan Wittenbrink who coolly finished and gave IU the lead. in the 76th minute Junior goalkeeper JT Harms made a fantastic one-handed save, diving to his left to keep IU's lead after consecutive Butler corners.
Indiana earned its third straight win. It was also IU's second straight win against a ranked opponent and first win at the Sellick Bowl since 2011. IU earned its 797th victory all-time, moving to 797-190-106 in 50 seasons and inching closer to the 800-win mark. The Hoosiers improved their record to 25-5-4 in the all-time series versus Butler. Miller recorded his first-career goal in his first appearance as a Hoosier. He became the sixth unique scorer for IU in five matches and the first defender to make the scoresheet. Wittenbrink scored his third goal in five matches this season. The redshirt senior has scored or assisted in four of five matches this season and leads the Hoosiers with seven points. Wittenbrink has already matched his 2021 goal total. Indiana opens Big Ten Conference play Sunday when it travels to Columbus, Ohio to face Ohio State at 2pm.
Indiana University Women's Soccer shuts out Trine
Indiana women's soccer (2-0-5) ended non-conference play defeating Trine University (3-2-0), 5-0, with a pair of braces from sophomore Jordyn Levy and redshirt freshman Ava Akeel on Wednesday evening at Bill Armstrong Stadium. Indiana freshman Natasha Kim began the Hoosier offense in the eighth minute assisted by Levy. Kim received a cross from Levy right outside the 6-yard box before sailing it past the Thunder's goalie to put the Hoosiers up early. Levy had all the touches in the first half and extended IU's lead, 3-0, as she scored a brace two minutes apart. In the 16th minute, she dribbled the ball past a Trine defender just outside the goalie box before launching it in the net.  Levy receipted a pass from sophomore Sydney Masur from the left of the goal that met her at the center of the 12-yard line before earning her brace in the 18th minute. Indiana redshirt freshman Ava Akeel put the Hoosiers up 4-0 as she received a pass from junior Anna Bennett on the left side where she glided it into the far-right corner of the net in the 50. Akeel tallied her brace in the 62nd minute off a pass from sophomore Kelly Monaco who skid the ball from the far-left side to meet her in the middle of the 18-yard box. Trine's best chance came in the early in the 5th minute and 44th minute in the first half, but graduate goalkeeper Bethany Kopel stepped in for the saves.
Indiana outshot Trine 27-4 and 14-2 in shots on goal. The Hoosiers lead the series 1-0 in their first matchup against the Division III program. Indiana earned its seventh shutout this season extending their defensive streak to 630 minutes nearly reaching the program's record of 720 that was set in 1993. Kopel earned her 24th career shutout against the Thunder adding to her program best record in the cream and crimson. Kim and Akeel scored her first goals as a Hoosier. Levy recorded five points in the match after scoring two goals and adding one assist. The Hoosiers will begin conference play against No. 8 Penn State this Sunday at Bill Armstrong Stadium. Kickoff against the Nittany Lions will be at 1pm.
Indianapolis Indians Coverage
Indians Lose Second game in a row to Toledo
Jose Godoy's second home run in as many games gave the Indianapolis Indians an early two-run lead, but the offense fell quiet as they dropped the second game of the six-game series against the Toledo Mud Hens on Wednesday afternoon at Victory Field, 4-3. Following Godoy's homer in the second inning, the next 22 Indianapolis (70-66) batters were retired consecutively as the Mud Hens (76-60) came back for the win. All of Indy's baserunners came against starter Austin Bergner, with Angel De Jesus (W, 3-1), Drew Carlton and Miguel Diaz (S, 3) combining for 4.0 perfect innings in relief. After a sacrifice fly off the bat of Jamie Westbrook in the top of the sixth inning brought the Mud Hens (76-60) within one run, Daz Cameron roped a one-out, RBI double to tie the game in the seventh. Back-to-back walks by Hunter Stratton (L, 2-6), the last of which came with the bases loaded, gave Toledo a lead it would not relinquish. The visiting team got on the board first in the top of the opening frame when John Valente came home as Josh Lester was caught stealing second base. Ji-Hwan Bae and Brendt Citta then countered with back-to-back two-out doubles in the bottom half to tie the game.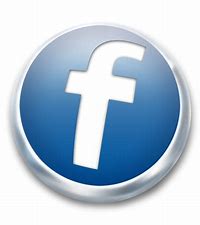 For more local news . . .
Check out our archived episodes of What's Happenin' and Talkin' Sports with Nick Jenkinson here