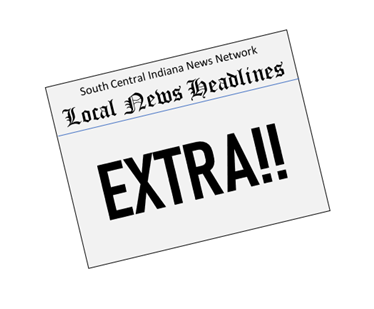 City of Bloomington infrastructure update
Switchyard Park Dedication Ceremony
Parks and Recreation staff, Mayor John Hamilton, and special guests will officially dedicate Switchyard Park, and unveil a new dedication element, on September 16 at 5:30pm in the Bosque at Switchyard Park (just east of the Switchyard Park Pavillion). The public is invited and welcome to attend. 
Celebrate Lower Cascades Park
"Celebrate Lower Cascades Park" takes place from 1-4 p.m. on September 18. This special event celebrates Lower Cascades Park, its history as Bloomington's first city park, and the completion of the streambank stabilization and trail project that improves the park's accessibility for all visitors. Activities include rubber duck floats down Cascade Creek, guided walks to the park's signature waterfall, free caricatures, live music, and playground and yard games. Guest speakers will begin at 1:30 p.m. Admission is free, and all are invited and welcome to attend.
Waldron, Hill, and Buskirk Park
Contractors are on site this week to remove damaged masonry from the stage at the Waldron, Hill and Buskirk Park. The stage was closed in late 2021 when cracks developed in the support columns. Masonry repairs and restoration will begin after damaged sections of the columns are removed. The stage will re-open upon completion of the repairs.
Hidden River Pathway Project
The two-year downtown stormwater infrastructure reconstruction project to address flooding during rain events continues. Contractor Milestone is completing the new culvert under Grant St between Kirkwood and 4th and into the alley south of Grant.  Grant continues to be closed from 4th to Kirkwood. The alley on the east side of Grant, between Trinity Church and Longfei Restaurant, will remain closed.
The City will continue to coordinate with other construction and road projects as they reconstruct 1,829 feet of culverts to protect downtown area residential and commercial buildings. This project is on track to be finished by the February 2023 deadline. For more information about the project visit: bloomington.in.gov/utilities/hidden-river.
Businesses on 4th and Grant are still open as this project continues around them. They welcome customers and taking the time to visit them may afford residents an opportunity to see what's happening with this project. Businesses in the impacted area include The Venue, Siam House, Little Tibet, Burma Garden, Korea Restaurant, Oak, My Thai, DO Asian Fusion, Dat's, B-Town Gyros, Healthy Hoosiers, Bali Cafe, Storm Real Estate, Longfei, Parlor Donuts, Soma Coffeehouse, and Taste of India.
Speed Limit Change
City Council recently approved speed limit changes on Rogers Street (Patterson Drive to 11th Street), Madison Street (11th Street to 17th Street), Henderson Street (1st Street to Atwater Avenue), and Indiana Avenue (Atwater Avenue to 17th Street) consistent with a recommendation by the City's Traffic Commission. Based on an evaluation of the existing characteristics, context, and adjacent land use of these streets, the posted speed limits will be updated from 30mph to 25mph. Department of Public Works staff will replace speed limit signs in the coming weeks.
Hopewell Phase 1 East
The landscape of the site has changed significantly this week.  Foundation removal is being completed on the demolished structures. Material haul off for disposal and recycling will continue for the next few weeks. The next building scheduled for demolition is 635 Rogers Street. The Hopewell Phase 1 East project site is bounded by 2nd Street to the north, 1st Street to the south, B-Line to the east, and Rogers Street to the west. Additional information about the project and the contractor can be found at the following links: https://bton.in/mRp~I, hopewellbloomington.org & renascentinc.com/ 
IU Poplars Building Demolition 
Due to the current demolition phase of the Indiana University Poplars Building on 7th Street, west of campus, N Grant Street will be closed between E 6th and E 7th from September 6th to September 20th. The sidewalks adjacent to the building will also be closed during each of these closures. Closures will be 24 hours a day.
Spring registration for Ivy Tech underway
registration for the spring semester began this week. Ivy Tech offers flexible course options, including on campus, online, or a mix of both. With more than 70 academic programs, including those in the Schools of Healthcare, IT, Advanced Manufacturing, and more, students are sure to find a program to achieve their education and career goals. Students can also explore certifications through Next Level Jobs, a program that gives students the opportunity to earn a FREE credential from Ivy Tech, thanks to the Workforce Ready Grant, setting them up to take the next step towards a high-paying, high-demand job in Indiana. Those who are interested in launching a career to propel them quickly into the workforce or to advance their career are encouraged to pursue a short-term credential. Ivy Tech also encourages students to take advantage of Ivy+ Career Link for free career exploration coaching. Students who have already applied to Ivy Tech are encouraged to start their education during the second fall session which begins Monday, Oct. 24.
Ivy Tech offers five starting sessions throughout the academic year beginning with fall sessions in late August and October, spring sessions in January and March, and the summer session which begins in May. Visit www.ivytech.edu to get started today.
Governor Holcomb Issues Proclamation for Forensic Science Week, September 18-24
The 10th Annual National Forensic Science Week is September 18-24, National Forensic Science Week brings recognition to the role that proper forensic science plays in the investigation of crimes throughout the nation, from exonerating the innocent to identifying the guilty. The concept of a national Forensic Science Week was raised during a meeting of forensic leaders in 2013 as a way to recognize and advance quality forensic science. arn more about the 4 Indiana State Police Forensic Laboratories, visit:  http://www.in.gov/isp/labs/
Tickets now on sale for Potpourri of the Arts in the African American Tradition @ IU Auditorium
The Indiana University African American Arts Institute presents its annual Potpourri of the Arts concert at IU Auditorium on Saturday, November 12 at 7:30 p.m.  Experience an eclectic array of performance works from the African diaspora with the legendary African American Dance Company. Celebrate the rich and diverse traditions of Black choral music with the award-winning African American Choral Ensemble. And enjoy dynamic and soulful renditions of timeless and contemporary R&B and soul with the one and only IU Soul Revue. Be prepared to leave this performance feeling inspired, uplifted, and exhilarated. Tickets to this special evening will go on sale tomorrow, Friday, September 16 at 10 a.m. at IUauditorium.com.
This Week in Hoosier History
2011 – The statue Victory  was returned to the top of the Soldiers' and Sailors' Monument in Indianapolis.  It had been down for repairs and refurbishing for five months.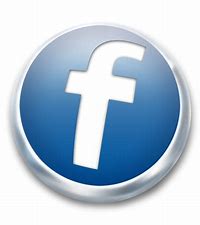 For more local news . . .
Check out our archived episodes of What's Happenin' and Talkin' Sports with Nick Jenkinson here