Indiana University Football wins in overtime 33-30 over Western Kentucky
The Indiana Hoosiers beat the Western Kentucky Hilltoppers 33-30 in overtime Saturday afternoon at Memorial Stadium in Bloomington. The Hoosiers improve to 3-0 on the season with a road trip to Cincinnati this Saturday at 3:30pm and the game will be televised on ESPN2. Indiana 14-1 in Non-Conference games under Tom Allen and 8-1 at home in his tenure. Indiana improves to 5-0 all time against Western Kentucky and the Hilltoppers are 0-9 all time against the Big Ten.
WKU lead 30-22 with 3:46 left in regulation. Connor Bazelak found Cam Camper on a 4-yard touchdown pass with 47 seconds left to make 30-28, Bazelak found Donaven McCulley on the two-point conversion attempt to tied it a 30. Western Kentucky had a chance to win it with 4 seconds left in regulation when Brayden Norverson 44-yard attempt missed. Western Kentucky got the ball first in overtime and Noverson who hit three field goals earlier in the game tried a 39-yard attempt and it was blocked it and IU had a chance. Charles Campbell hit the 51-yard field goal to keep the Hoosiers unbeaten for the 3rd week in a row come from behind to win. Campbell had hit 3 field goals earlier in the game after missing two last week against Idaho. "It was long," Campbell said after the game, "but I like long ones. It lets you swing free and smoke the ball. I struck it well. "My job is to hit field goals, hit long field goals." Tom Allen was thrilled that his kicker came through when the Hoosiers needed it most. "I don't remember much about that kick," Allen said after the game. "I remember he crushed it. It would have been good from 60 (yards). "He's a great kicker because great kickers make kicks like that when the team needs him."
Connor Bazelak, who directed the game-winning TD drive against Illinois in the season opener, was 33-for-55 for 364 yards and two touchdowns while completing passes to 12 different receivers. Cam Camper was the leader with eight catches for 93 yards and a touchdown. IU ran for 120 yards Josh Henderson led with 65, although Coach Allen was hoping for 150. Outside linebacker Myles Jackson had an interception and recovered a fumble while adding two tackles. Western Kentucky's high-powered offensive reputation (its 43.5-point scoring average ranked 24th nationally, and it totaled 545 yards against IU) didn't mean it neglected defense. It arrived with seven interceptions and three fumble recoveries on its resume. The Hilltoppers had three sacks and one fumble recovery on Saturday. So, what gave the Hoosiers the win Saturday? "It's L-E-O," Bazelak said of the team's Love Each Other mentality. "Everyone fights through adversity." The Hoosiers have done just that with schedule about to get a lot tougher.
Bloomington South, Bloomington North win Week 5, Edgewood Falls in HS Football
Bloomington South and Bloomington North won, and Edgewood got pounded in week 5 of the High School Football season Friday Night. The Panthers beat Terre Haute South 38-0 to improve to 4-1 on the season and 3-0 in Conference Indiana. Bloomington South's last shutout win came September 17, 2021, at Terre Haute South 20-0. Bloomington South has won 3 in a row and will travel to 0-5 Southport this Friday at 7pm.
Bloomington North got a road win 55-34 at Terre Haute North. The Cougars are 2-3 on the season and 1-2 in Conference Indiana. The Cougars will host New Albany in a non-conference game this Friday at 7pm. Edgewood took a another on the chin losing 60-7 at South Putnam. The Mustangs are 1-4 and have not won since the season opener to Mitchell. Edgewood has been outscored 117-14 the last two week after a 57-7 loss to archrival Owen Valley last week.
Indiana University Women's Soccer plays scoreless draw with Penn State
Indiana women's soccer (2-0-6, 0-0-1) ties No. 8 Penn State (5-1-2, 0-0-1) in the conference opener at Bill Armstrong Stadium on Sunday afternoon. The Hoosiers extended their defensive streak to eight games with no goals allowed, tying the program record of 720 minutes that was set in the 1993 inaugural season. Indiana had an opportunity early as sophomore defender Camille Hamm sent one into the bottom left of the net before Penn State's redshirt-senior keeper Katherine Asman made the save.  Penn State's freshman forward Amelia White fired one in the bottom right corner in the seventh minute, but the Hoosier's sophomore goalkeeper Jamie Gerstenberg was there to contest it. Hamm took another attempt off a throw-in in the 22nd minute. She dribbled the ball, creating space before firing it in the top right of the net before Asman made the save. Indiana's defensive back line stepped up to the challenge in the second half as well as Gerstenberg who made crucial saves to keep Penn State off the board. Indiana's best opportunity in the second half came from redshirt-freshman Ava Akeel in the 87th Minute, Akeel had an open look after she bypassed a Penn State defender in the middle of the 18-yard box. She right footed one into the bottom left corner before Penn State's Asman swooped in for the save.  Gerstenberg came up with three clutch saves to keep the game tied after the Nittany Lions fired eight shots on goal in the second half.
Indiana is now 1-28-3 against the Nittany Lions. The last time the Hoosiers tied the conference opponent was in 2016 where the result was 1-1 in double overtime. Indiana earned its eighth shutout this season against the No. 8 ranked opponent. The Hoosier defense has tied the program record of 720 minutes with no goals allowed. Akeel earns her first career start for the Hoosiers totaling 55 minutes against the Nittany Lions. Gerstenberg grabbed eight saves against Penn State making this her seventh shutout this season and her 16th career shutout, the second most in program history. Teammate Bethany Kopel currently holds the program record with 22. and her seventh this season. The goalkeeper also tied her career-high eight saves in the match versus the Nittany Lions. Indiana will play two matches on the road next week against Minnesota on Thursday at 7pm and Wisconsin on Sunday at 2pm.
Indiana University Men's Soccer falls at Ohio State
Indiana University men's soccer (3-2-1, 0-1-0 B1G) couldn't come all the way back from a two-goal halftime deficit and dropped its Big Ten opener, 2-1, to No. 22 Ohio State (5-0-2, 1-0-0 B1G) Sunday at Jesse Owens Memorial Stadium. In the 20th minute Indiana was the aggressor early, but things shifted after 10 minutes and, in the 20th minute, the Buckeyes took advantage. IU junior goalkeeper JT Harms made a save on a shot in the box, but the ball deflected behind him towards goal. Harms tried to keep it off the line, but it was called a goal, and a review could not overturn it. In the 44th Minute trying to get to the half, IU couldn't clear out of pressure, and the Buckeyes doubled their advantage. In the 58th minute –Junior defender Joey Maher had a pair of goal-saving efforts in the 56th and 58th minutes. 72nd minute receiving the ball at the center of the pitch, junior forward Herbert Endeley had a fabulous solo effort to cut the deficit in half. Endeley dribbled past four Ohio State defenders before chipping over the keeper. 82nd minute Senior defender Nyk Sessock tried his luck from distance and put a laser on goal, but the shot was well-saved.
Indiana fell to 2-2-0 against ranked opponents after defeating No. 9 Akron and No. 20 Butler in the two matches prior. Endeley scored his first goal of the season. He has earned a point in back-to-back matches after assisting a goal versus Butler. IU has seven matches to go in conference play, starting with its Big Ten home opener against Michigan State this Friday at Bill Armstrong Stadium.
Indianapolis Indians Coverage
Indians Lose to Toledo as Mudhens Sweep Six Game Series
Carter Bins smacked the Indianapolis Indians' league-leading 42nd triple of the season, but the Toledo Mud Hens scored five runs early en route to a 7-4 victory on Sunday afternoon as the Mudhens sweep the six game series. Toledo (80-60) jumped out to a five-run lead in the top of the first. Indians starting pitcher Noe Toribio (L, 5-3) issued three walks, beaned two batters and did not record an out while being charged for all five runs (three earned) in the inning. The Indians were unable to overcome the early five-run deficit. After the Indians (70-70) were held hitless through the first four innings, Blake Sabol ripped a leadoff single up the middle off Mud Hens starting pitcher Daniel Ponce De Leon (W, 3-3) to spark a two-run fifth. Later in the inning with the bases loaded, Hoy Park sent a fly ball out to left field for a two-run single to cut the deficit to 6-2. Indy would later add a pair in the eighth, Sabol drilled a leadoff double and scored on an RBI single by Travis Swaggerty. Bins followed with an opposite field double into the right-center gap to plate Swaggerty. The Indians will begin the second half of their 12-game homestand with the St. Paul Saints tonight with first pitch slated for 6:35pm. RHP Austin Schulfer (4-2, 5.01) will take the mound for the Saints and the Indians have yet to name a starter.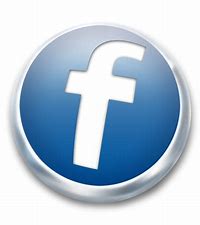 For more local news . . .
Check out our archived episodes of What's Happenin' and Talkin' Sports with Nick Jenkinson here