Rapper G Herbo to perform at Hoosier Hysteria, October 7
Homecoming Weekend keeps getting better. Chicago native and platinum selling rapper G Herbo will perform following the conclusion of team activities at Hoosier Hysteria Presented by Smithville on Friday, October 7.  The event is scheduled to begin at 7 p.m., in Simon Skjodt Assembly Hall, with doors opening at 6 p.m.  Admission is free. Hoosier Hysteria is IU's official tipoff for the 2022-23 season and features the men's and women's basketball teams.  Both squads are expected to be ranked in the upcoming preseason.  Both teams will be introduced to Hoosier Nation and participate in selected skill contests.
 
G Herbo is reaching new heights in his recording career. He has released the mixtapes Welcome to Fazoland (2014), Pistol P Project (2014), Ballin Like I'm Kobe (2015), and Strictly 4 My Fans (2016). His studio albums are his debut Humble Beast (2017) and with Southside of 808 Mafia, Swervo (2018), his first major release through Epic Records. His third studio album, PTSD (2020), became his first top-ten entry on the Billboard 200, while his fourth album, 25, was released in 2021, soared to the Top 5 of the Billboard Top 200, marking his second consecutive Top 10 and highest debut to date. He is as a staunch mental health advocate and proponent for change in the black community.  He launched the Swervin' Through Stress youth mental health program which was recognized by Forbes 30 Under 30. To further his commitment to championing these causes, he is also remodeling an old, shuttered, public elementary school into a community center in Chicago. 
Indiana University Women's Soccer Goalkeeper Jamie Gerstenberg earns Big Ten Goalkeeper of the Week Honor
Indiana University sophomore goalkeeper Jamie Gerstenberg earns her second Big Ten Goalkeeper of the Week award this season; the conference released on Tuesday afternoon. Gerstenberg earned her seventh shutout of the season against No. 8 Penn State. The seven shutouts have tied a program record of 720 minutes without conceding a goal. On the season, she has totaled 31 saves in seven matches and nearly 600 minutes between the posts.
Gerstenberg holds 15th career shutouts, tying Ashley Davis with the second most shutouts in program history. Teammate Bethany Kopel leads the program with 22 career shutouts. In her career, the Birkenwerder, Germany, native has made 23 starts for the Hoosiers holding a goal against average of .36 and a save percentage of .893. Indiana will be back on the pitch Thursday at 7pm against Minnesota at Elizabeth Lyle Robbie Stadium.
Indiana University Wrestling announces 2022-23 schedule
The Indiana Wrestling program has announced the team's 2022-23 schedule. The Hoosiers will compete in 13 dual matches and six invitationals or championships events. Of the duals matches, five will be at home and there will be eight Big Ten duals. The season gets started on Nov. 4 when the Hoosiers will compete in a dual at SIU-Edwardsville. The following day, Indiana will participate in the 43rd Annual Kaufman/Brand/Bayly Open. Then, on Nov. 17, Indiana will host its first home dual of the season at Wilkinson Hall against Princeton, followed by a trip to New York for the Black Knight Invite on Nov. 20. After a few weeks off, Indiana will be part of the second annual Garden State Grapple for the Big Ten vs. EIWA duals where the Hoosiers will take on Drexel and Binghamton back-to-back on Dec. 4 at the Prudential Center in Newark, N.J.
Prior to Big Ten competition, Indiana will compete in two more invitationals: the Tournament of Champions in Reno, Nev. and the Ken Kraft Midlands Championships in Evanston, Ill. From there, the conference slate begins with Ohio State at home on Jan. 6. The other home duals include Rutgers, Minnesota and Penn State with trips to Maryland, Purdue, Michigan State and Michigan making up the rest of the Big Ten slate.
To close out the regular season, Indiana will travel to Chattanooga for a Feb. 19 dual. The Big Ten Championships will be on March 4-5 in Ann Arbor, Mich. with the NCAA Championships taking place two weeks later on March 16-18 in Tulsa, Okla. The 2022-23 schedule features high-level competition everywhere. Of Indiana's dual match opponents, six of them finished in the top 20 at the 2022 NCAA Championships, including defending national champion Penn State and defending Big Ten Champion Michigan.
Indiana University Women's Golf finishes 12th at Badger Invitational
The Indiana Hoosiers women's golf team finished 12th at the Badger Invitational at the University Ridge Golf Course on Tuesday with a 54-hole score of 909 (317-295-297; +45). Graduate transfer Alexis Florio was one of two Hoosiers to finish inside the top-10 on the individual leaderboard after shooting a 214 (75-70-69; -2) to finish tied for sixth. Junior Dominika Burdová tied for ninth after compiling a three-round score of 216 (79-67-70; E). Florio earned her first top-10 finish as a member of the Hoosier golf team after shooting a 214 (75-70-69; -2). She finished tied for sixth overall and third among Big Ten golfers in the field. Her final round consisted of six birdies, including five in her last 10 holes. Burdová joined Florio inside the top-10 of the event after shooting a 216 (79-67-70; E) to finish in a tie for ninth. She knocked down four total birdie attempts on Tuesday with three coming in her final five holes.
The Badger Invitational marked the first event since the IU Invitational (April 10, 2022) that two Hoosiers placed inside the top-10 in a single tournament. Sophomore Margaret Fernandez tied for 66th after shooting a 239 (84-78-77; +23). Her final round consisted of one birdie on No. 14. Sophomore Beatriz Junqueria finished 69th overall with a scorecard reading of 242 (79-82-81; +26), while senior Hanna Tanka placed 73rd at 249 (85-80-84; +33). Senior Valerie Clancy, playing as an individual for the tournament, played to a tie for 60th at 236 (82-76-78; +20) with one birdie in the final round. Junior Morgan Dabagia also playing as an individual, made two birdies to close out her tie for 64th at 238 (76-82-80; +22). Indiana will return to the golf course for the Evie Odom Invitational hosted by Old Dominion from Sept. 30-Oct. 2. The event will be held at the Princess Anne Country Club in Virginia Beach, Va.
Indianapolis Indians Coverage
Indians Take Down Saint Paul in Series Opener
A pair of two-run home runs by Tucupita Marcano and Brendt Citta in a five-run second inning and stellar pitching led the Indianapolis Indians to a series-opening win over the St. Paul Saints on Monday night at Victory Field, 9-1. The Indians (70-70) went up by one run in the bottom of the first after a throw down to second base by catcher Ryan Jeffers on a Ji-Hwan Bae stolen base attempt hit starter Austin Schulfer (L, 4-3) in the back of the head. Schulfer exited the game after throwing just 12 pitches.
With one out and one runner on in the bottom of the second, Indianapolis went up big and tacked on insurance runs. Following a leadoff walk to Taylor Davis, Marcano launched his third Triple-A homer of the season far out into the right-field corner to extend the lead, 3-0. Another walk to Hoy Park set up another run as Ji-Hwan Bae followed with his 22nd double of the campaign. Citta came up next, smoking the first strike to him onto the right-center field berm. The next two Indians runs came courtesy of Travis Swaggerty, who roped an RBI double in the bottom of the fourth and lined a run-scoring single in the bottom of the sixth. A sacrifice fly in the top of the seventh inning plated the only St. Paul (69-72) run of the game. The Indians countered, however, with Mason Martin singling home Citta in the eighth inning against Nash Knight, a position player on the mound.
After starter Cody Bolton tossed 3.0 shutout innings and recorded five of nine outs via strikeout, MLB rehabber David Bednar entered and collected two punchouts. Zach Matson (W, 1-1) entered to continue the shutout bid, surrendering one hit over 2.0 innings. Indy's pitching staff tallied 15 total strikeouts in the affair. Swaggerty led the offense with a 3-for-4 showing, joining Citta and Marcano with a pair of RBI. Citta and Bae followed with two-hit performances. Indy's win broke a six-game losing skid and was its first of the 12-game homestand.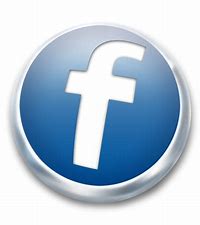 For more local news . . .
Check out our archived episodes of What's Happenin' and Talkin' Sports with Nick Jenkinson here