#10 Indiana Men's Basketball goes to 7-0 with 12-point win over #18 North Carolina The 10th ranked Indiana Hoosiers Men's Basketball improved to 7-0 with 77-65 win over the 18th ranked North Carolina Tar Heels in the final Big Ten/ACC Challenge matchup Wednesday night in a sold-out Simon Skjodt Assembly Hall. Indiana leads the all-time series 10-6 with the Tar Heels along with 4-1 record in Big Ten/ACC Challenge and 5-2 at home games with UNC. Indiana will end the Big Ten/ACC Challenge and home record of 6-4. While some believe this is a statement win for the Hoosiers Head Coach Mike Woodson does not agree. "It's not a statement man, it's our schedule. We had to play Carolina, a great institution. It' not a statement. We now have to start preparing for Rutgers and the Big Ten because we know the Big Ten is a grind" Woodson Said.
Trayce Jackson-Davis led Indiana with 21 points and 10 Rebounds. "It was huge for us, to be the best you have to beat the best and Coach Woodson wants us to play the best like North Carolina, Kansas and Arizona" Jackson-Davis said after the game. Xavier Johnson scored 20 points and had 8 rebounds, and Freshman Jalen Hood-Schifino scored 14 points. Hood-Schifino scored the first seven points for the Hoosiers and 12 in the first half. Trey Galloway scored 11 points off the bench after missing the last three games with injury. Indiana was 31-62 for 50% from the field, 3-13 for 23 % and 12-18 from the free throw line for 66%. The Hoosiers pulled down 40 rebounds,13 assists, 7 steals, 6 blocks, and scored 50 points in the paint. Indiana committed 8 turnovers.
Pete Nance led the Tar Heels with 15 points and 12 rebounds. Nance and IU's Miller Kopp were teammates at Northwestern, and they face other tonight as opponents as Kopp had 2 points. Armando Bacot had 12 points and 10 rebounds. Caleb Love had 13 points and RJ Davis had11 points. The Tar Heels were 20-59 for 34 % from the field, 5-18 from three-point range 27% and 20-27 from the foul line for 70 %. North Carolina pulle down 39 rebounds, 5 assits, 4 steals, 3 blocks, 24 points in the paint and committed 10 turnovers.
The Hoosiers controlled the game from start to finish leading 35-29 at halftime and outscoring the Tar Heels 42-36 in the second half. The Hoosiers lead for 37:07 of the game and trailed for 1:37 with 8 lead changes with teams for just one minute and five seconds. Indiana will play on Saturday afternoon at 4pm when they travel to Rutgers to start Big Ten play.
#5 Indiana Women's Basketball host #6 North Carolina in Big Ten/ACC Challenge A top 10 matchup is on deck for No. 5/4 Indiana as it hosts No. 6/6 North Carolina tonight at 6pm for the ACC/Big Ten Challenge and it will be televised on the Big Ten Network. The Hoosiers are 7-0 while the Tar Heels come in at 6-0 on the season and make their first ever trip to Bloomington. This will be the third all-time meeting between two teams with North Carolina winning the previous two matchups. The Tar Heels and Hoosiers last met December 4, 1988, in Chapel Hill with the Tar Heels winning 80-75 while the other matchup took place on January 20, 1978, in Lexington 76-58.
Indiana swept the Big Ten Player of the Week awards for the first time this season as Senior Forward Mackenzie Holmes was the player of the week and Freshman Guard Yarden Garzon was named the freshman of the week. It was the first time IU has won both awards since it began giving the freshman of the week award in 2009-10. The duo led Indiana to a pair of wins at the Las Vegas Invitational, where Holmes average 26.5 points, 8.0 rebounds and shot 88 percent from the floor. Garzon averaged 19.0 points, 6.0 rebounds and 5.0 assists per game to earn IU its first freshman of the week since 2020. Nationally, the Hoosiers are ranked in the top 10 in five categories in the latest NCAA Division I rankings. Most notably, IU is third in assist/turnover ratio, fourth in field goal percentage and seventh in scoring offense. All-time, Indiana is 8-7 in the ACC/Big Ten Challenge. It will repeat with a top 10 matchup again this season as it also faced No. 2/3 NC State at home in the version of the challenge in 2021. IU jumped to its highest ever rating in the USA Today/WBCA coaches poll on Tuesday as it came in at No. 4. It bested its highest ranking of No. 5 set last season and cracked the top 5 in the Associated Press top 25 on Monday, coming in at No. 5. IU Head Coach Teri Moren is 179-89 in her 9th season at IU, and she is 378-219 in 20 seasons as a head coach.
UNC is off to a perfect start after a pair of wins over Oregon and Iowa State to earn the Phil Knight Invitational championship over Thanksgiving break. Junior guard Deja Kelly leads a quartet of double figure scorers with 17.8 points and 5.2 rebounds per game. Junior guard/forward Alyssa Utsby chips in 15.5 points and a team-high 8.3 rebounds while junior guard Kennedy Todd Williams adds 13.7 points per contest. The Tar Heels are averaging 82.2 points per game while shooting 44.8 percent from the field. Courtney Banghart is in her 4th season at Chapel Hill with a 60-32 record and she is 314-135 in her 14th season overall as a Head Coach.
Indiana University Volleyball's Camryn Haworth named first team All-Big Ten After an impressive all-around season in 2022, Indiana setter Camryn Haworth was named First Team All-Big Ten, as announced by the conference office on Wednesday morning. One of the most dynamic players in the league, Haworth broke out during her sophomore campaign, tallying 1,111 assists, 127 kills, 290 digs, 56 blocks and 49 aces. She had 10 double-doubles on the season, eight of which came in winning efforts for the Hoosiers. She tallied her first career triple-double in a victory over Northwestern (Nov. 18) with 37 assists, 11 digs and 10 kills to pair with seven blocks.

The Fishers, Indiana native helped run an offense that saw four individuals score over 200 kills on the season and a team hit .192 on the campaign, its highest hitting percentage since the 2018 season. Haworth played in every set this season and ranked No. 3 in the conference in assists and No. 6 in assists per set in 2022. Armed with an electric jump serve, Haworth helped pace the Hoosiers to 218 service aces on the season, the most in the Big Ten and No. 10 nationally. Individually, she led the conference with 49 service aces and ranked No. 32 nationally. She ranked No. 7 in the NCAA among setters from the end line.

Haworth was the only player in the Big Ten with 1100+ assists, 250+ digs and 100+ kills on the season. She has twice recorded six aces in a single match (last: Nov. 6, 2022, vs. No. 3 Wisconsin) which is tied for the most in program history during the rally-scoring era. For her career, she owns 1615 assists in just two seasons which ranks No. 6 in program history during the rally scoring era. She's on pace to clear 2000-career assists early next season which would make her the 11th setter in program history to accomplish that feat.

With this selection, she becomes the first Hoosier to make the Big Ten's First Team since 2010 when Ashley Benson made her third-consecutive first team. She becomes the first IU setter since 1985 (Karen Dunham) to be named First Team All-Big Ten and is just the ninth individual to earn such honors.
IUWBB's Grace Berger named to 2022-23 Wade Trophy preseason watch list Graduate Guard Grace Berger was named one of 16 candidates to the 2023 preseason Wade Watch list, the Women's Basketball Coaches Association announced on Wednesday. Berger has helped No. 5 Indiana to a 7-0 start this season, averaging 10.3 points, 5.0 rebounds, 4.8 assists and shooting 52.8 percent from the floor. The Louisville, Ky. native has one double-double to her resume this season against then No. 11/4 Tennessee on Nov. 14 with 13 points and 10 rebounds. Taking on the primary point guard position, Berger has dished out multiple assists in four appearances while holding a +2.4 assist-to-turnover ratio. She is a preseason All-Big Ten honoree and has appeared on national watch lists for the Cheryl Miller Award, Naismith Jersey Mike's Naismith Trophy and the Wooden Award top 50. This is the second-straight season that Berger has appeared on the Wade Watch list.

The Wade Trophy now in its 46th year is the oldest and most prestigious national player of the year award in college women's basketball. It is named in honor of the late, legendary Delta State University head coach Lily Margaret Wade, who won three consecutive national championships with the Lady Statesmen. First awarded in 1978 by the American Alliance for Health, Physical Education, Recreation and Dance (AAHPERD), now known as SHAPE America, the Wade Trophy has been presented to the WBCA NCAA Division I National Player of the Year since 2001.
Indiana University Volleyball's Grae Gosnell named Big Ten sportsmanship award honoree Junior outside hitter Grae Gosnell was named as one of 14 Big Ten Sportsmanship Honorees, as announced by the league office on Wednesday morning. An award handed out to one player from each of the conference's 14 schools, the honor recognizes outstanding achievement on and off the court.

Gosnell played in 105 of 123 sets during the 2022 season and racked up 33 kills, 129 digs, 22 aces and 10 blocks, primarily playing in the back row. She was crucial in the victory over No. 5 Ohio State, racking up 16 of IU's 90 digs and helping the Hoosiers to their first top-five road win in program history. The Charleston, S.C. native also provided a career-best 12 kills on 33 swings in a match at Iowa, earning the nod as one of IU's primary hitters in the game.

Gosnell excels on the volleyball court while also pursuing her degree in Human Biology. She was named to the College Sports Communicators Academic All-District team and is on the ballot to earn Academic All-America honors. Before the Maryland match on Nov. 25, Gosnell flexed her all-around talent by singing the national anthem before bagging a pair of digs against the Terrapins. She joins Kaley Rammelsberg (2021) as active players to earn the Big Ten Sportsmanship honor.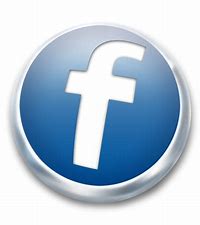 For more local news . . .
Check out our archived episodes of What's Happenin' and Talkin' Sports with Nick Jenkinson here