# 5 Indiana Women's Basketball routs # 6 North Carolina The 5th ranked Indiana Hoosiers Women's basketball team took care of the # 6 North Carolina Tar Heels 87-63 Thursday night at Simon Skjodt Assembly Hall in the final Big Ten/ACC Challenge. Indiana is now 8-0 on the season and did it without Grace Berger who is out indefinitely after a knee injury suffered in the Auburn Game last Friday out in Las Vegas. Coach Teri Moren supported her injured player by wearing a Grace Berger sweatshirt. The Hoosiers get their first ever win over the Tar Heels as this was the first meeting in Bloomington between the two teams. The teams last meet in 1988 and The Tar Heels lead the series 2-1 after this matchup. The Hoosiers continue to score a lot of points as they have scored 79 or more points in all eight games. The Hoosier defense has held teams under 70 points seven of the eight games this season.
Mackenzie Holmes scored 25 points and Sydney Parrish scored 24 points. Parrish started her second game replacing Berger in the starting lineup. Parrish left the game in the fourth quarter with a standing ovation and after she started her career at Oregon, she is thrilled to be back in her home state. "I'm Home and I am happy we did this without Grace Berger which was huge for us and we played for her" Parrish said. Henna Sandivk stepped up and played 18 minutes and she was back in Finland last week and not with the team in Las Vegas. Sara Scalia scored 12 points hitting 4 three pointers and Chloe Moore-McNeil added 10 points, 9 assists and 7 rebounds. Yarden Garzon had 9 points, 7 rebounds, 7 assists and a steal. "It was a collective effort by everybody and they all had to do a little extra and we answered the bell and finished off the Tar Heels" Coach Teri Moren said after the game.
North Carolina took a 7-0 lead before Mackenzie Holmes scored five straight points then Henna Sandvik hit a three as the Hoosiers took an 8-7 lead and did not look back as they led 27-21 after the first quarter and led 49-33 at halftime. The Hoosiers were red hot from the field in the first half 18-31 from the field for 58%, 8-12 from three-point range for 66% and 5-6 from the free throw line for 83%. North Carolina went 5-9 from three-point range for 55%, 4-6 from the free throw line for 66% but struggled from the field going 12-37 for 32%.
The Hoosiers out scored the Tar Heels 23-20 in the 3rd quarter as they increased the lead to 72-53 as Yarden Garzon hit a three pointer from the top of the key at the end of the third quarter. Indiana finished the game outscoring North Carolina 15-10 in the fourth quarter and holding the Tar Heels without a point in the final 5:06 of the game going 0-5 from the field and committing 3 turnovers in that final stretch. The Hoosiers finished the game shooting 53% from the field on 32-60, 12-22 from three-point range for 54% and 11-15 from free throw line for 73%. The Hoosiers pulled down 38 rebounds, 20 assists, 2 blocks, 2 steals and 36 points in the paint.
North Carolina is 6-1 on the season and was led by Kennedy Todd-Williams with 20 points, Deja Kelly added 11 points. The Tar Heels were 23-65 from the field for 35%, 7-14 from three-point range for 50% and 10-15 from the free throw line for 66%. North Carolina had 34 rebounds, 16 assists, 5 blocks, 3 steals, and committed 11 turnovers.
After a getting through the non-conference slate the Hoosiers go into Big Ten play for the next two games hosting Illinois Sunday at 2pm and traveling to Penn State next Thursday.
Indiana Men's Basketball travels to Rutgers to open Big Ten play The 10th ranked Indiana Hoosiers travel to New Jersey Saturday afternoon to take on the Rutgers Scarlet Knights at 4 pm on the Big Ten Network. The Hoosiers are coming off a huge 77-65 victory Wednesday Night over 18th ranked North Carolina. The Hoosiers are 7-0 on the season as Trayce Jackson-Davis who had 21 points and 10 rebounds against North Carolina is averaging 19.2 points and 8.3 rebounds per game. Xavier Johnson is averaging 12.3 and 4.7 assists after a 20-point performance against North Carolina. Freshman Malik Reneau and Jalen Hood Schifino averaging 9.4 and 8.7 points per game and Hood-Schifino shined in the North Carolina going right at the Tar Heels scoring the first seven points of the game. Indiana is averaging 87.1 points, shotting 55 % from the field, 36 % from three-point range and 71 % from the free throw line.
Rutgers is 5-2 on the season as the Scarlet Knights lost 68-61 to Miami Florida in the Big Ten/ACC Challenge Wednesday Night. Rutgers has four players who average double figures led by big man Clifford Omoruyi scoring 16.7 points and 9.9 rebounds per game. Cam Spencer is averaging 15.3 points per game, Aundre Hyatt is averaging 11.3 and Caleb McConnell is at 10 points per game. Rutgers averages 74.6 points per game, shoots 43 % from the field, 70 percent from the free throw line and 31 percent from three-point range
Indiana University Men's Soccer travels to UNC Greensboro for a trip to the College Cup on the line
The 13th seeded Indiana Hoosiers will be traveling to Greensboro North Carolina Saturday evening to face the North Carolina Greensboro Spartans at 5pm in the NCAA Men's Soccer Quarterfinals and a trip to the College Cup on the line in Cary North Carolina the following weekend. The Hoosiers are 12-4-6 on the season and in the Elite 8 for the 28th time in program history which is program record. The Hoosiers beat Marshall Sunday evening 1-0 at home to advance to the Elite 8.
UNC Greensboro is the 12th seed and knocked off 5th seed Stanford Sunday night on the road in penalty kicks 3-1 after a 1-1 draw. The Spartans are 13-1-6 on the season and 9-0-1 at home. This is the first time that UNC Greensboro is in the elite 8 as Division 1 Program. The team has been to six final fours at Division 2 Level winning 5 championships and a runner up.
Indiana Fever announce 2023 regular season schedule The Indiana Fever announced that the 2023 regular season will tip off at Gainbridge Fieldhouse against the Connecticut Sun, last year's WNBA runners-up, on Friday, May 19. The team, which earlier this month secured the top draft pick in the upcoming 2023 WNBA Draft, returns to Gainbridge Fieldhouse following the completion of Fieldhouse of the Future renovations during the last three summers. The WNBA's regular-season schedule increases to an all-time high 40 games per team in 2023. Eleven of the Fever's 20 home games come in August and September, a stretch that could prove crucial as the team pushes for a return to the postseason.
The three-phase, $360 million Fieldhouse of the Future renovations were completed this summer, the second-largest project ever of its kind for an NBA/WNBA facility. Fever fans returning to the Fieldhouse will enjoy new concessions, updated restrooms, brand new seats, reimagined and new premium areas, upgraded technology and LEDs, and much more for an enhanced fan experience. Bicentennial Unity Plaza, just to the north of Gainbridge Fieldhouse on Maryland Street, will open late spring or early summer.
Additionally, the Fever hired new head coach Christie Sides in early November. Sides, a former Fever assistant with more than 20 years of WNBA and collegiate coaching experience, brings an energy and passion that will push the Fever's talented, young roster to the next level.
The full 2023 regular season schedule is below:
DATE
OPPONENT
TIME (ET)
May
Fri. 19
Connecticut*
7:00 p.m.
Sun. 21
@ New York*
2:00 p.m.
Sun. 28
@ Atlanta*
3:00 p.m.
Tue. 30
@ Connecticut*
7:00 p.m.
June
Sun. 4
Las Vegas
4:00 p.m.
Tue. 6
@ Chicago*
8:00 p.m.
Fri. 9
@ Minnesota
8:00 p.m.
Sun. 11
Phoenix
4:00 p.m.
Tue. 13
Washington*
7:00 p.m.
Thu. 15
@ Chicago
8:00 p.m.
Sun. 18
Atlanta*
4:00 p.m.
Thu. 22
@ Seattle
10:00 p.m.
Sat. 24
@ Las Vegas
9:00 p.m.
Mon. 26
@ Las Vegas
10:00 p.m.
Thu. 29
@ Phoenix
10:00 p.m.
July
Sun. 2
Chicago*
4:00 p.m.
Wed. 5
@ Minnesota
8:00 p.m.
Fri. 7
@ Washington*
7:00 p.m.
Sun. 9
Dallas
4:00 p.m.
Wed. 12
New York*
12:00 p.m.
Wed. 19
@ Washington
11:30 a.m.
Sun. 23
@ New York
2:00 p.m.
Tue. 25
@ Los Angeles
10:00 p.m.
Thu. 27
@ Los Angeles
3:30 p.m.
Sun. 30
Seattle
4:00 p.m.
August
Tue. 1
Phoenix
7:00 p.m.
Fri. 4
Connecticut
7:00 p.m.
Sun. 6
@ Atlanta
3:00 p.m.
Tue. 8
Los Angeles
7:00 p.m.
Thu. 10
Minnesota
7:00 p.m.
Sun. 13
New York
4:00 p.m.
Fri. 18
Washington
7:00 p.m.
Sun. 20
@ Phoenix
6:00 p.m.
Thu. 24
Seattle
7:00 p.m.
Sun. 27
Atlanta
4:00 p.m.
September
Fri. 1
Dallas
7:00 p.m.
Sun. 3
@ Dallas
4:00 p.m.
Tue. 5
Chicago
7:00 p.m.
Fri. 8
@ Connecticut
7:00 p.m.
Sun. 10
Minnesota
1:00 p.m.
* – Commissioner's Cup
Savannah Bananas adding second date to their Banana Ball Tour at Victory Field
Indianapolis is going bananas. The Savannah Bananas, who announced their 2023 Banana Ball World Tour in early October, today announced an added date as they barnstorm through the Circle City. The Bananas will now play the Party Animals at Victory Field – home of the Indianapolis Indians – on Thursday, June 29 and the previously announced date of Friday, June 30.
Tickets are $25 and will be sold exclusively by the Bananas. Children age 3 and under get in free as long as they do not occupy a seat. Indians fans who are existing or become full season, half season or mini plan holders for the 2023 season will have access to a presale before tickets go on sale to the general public. Concessions will be available for purchase and are not included in the price of the ticket. Game times will be released at a later date.
"Due to the immense demand for tickets, we are thrilled to add June 29 to the calendar as the Savannah Bananas swing through Indianapolis on their 2023 Banana Ball World Tour," said Randy Lewandowski, Indianapolis Indians president & general manager. "With an already loaded Banana Ball World Tour that includes 32 cities across the country, Indianapolis is among the few cities that will host the Bananas for multiple dates."
The Bananas will play their rivals, the Party Animals, within the rules of Banana Ball. They have attracted thousands of fans at their home ballpark of Grayson Stadium in Savannah, Ga., and their entertainment is just as popular when they hit the road.
"It's no surprise that Central Indiana is excited to welcome the Savannah Bananas to Downtown Indianapolis next summer," said Taylor Schaffer, president/CEO of Downtown Indy, Inc. "Victory Field always provides a one-of-a-kind experience for families to enjoy – when you combine their award-winning venue with the always entertaining Savannah Bananas, the demand-driver that exists spells success for Downtown. We're thrilled to be adding this event to an already jam-packed 2023 schedule for the Mile Square and beyond."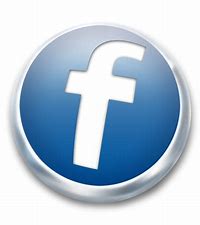 For more local news . . .
Check out our archived episodes of What's Happenin' and Talkin' Sports with Nick Jenkinson here