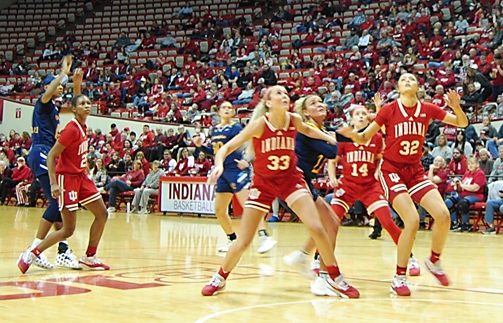 The Big Ten Conference remains tied for the national lead among all conferences with three top-10 and five top-25 teams in this week's Associated Press poll. The Big Ten had three top-10 programs in the AP poll for seven weeks last season, most recently on Jan. 3, 2022. In the latest media survey, Ohio State continues its early season surge, up another four spots to No. 4 (the Buckeyes' highest ranking since reaching the same No. 4 spot on Jan. 25, 2010), followed by Indiana, which moved up six places to No. 6 this week. Iowa is next at No. 9, with Maryland also on the rise, jumping five notches to No. 14. Michigan is up to No. 22, while Nebraska is also receiving votes this week.
USA Today Coach's Poll
In last week's WBCA/USA Today coaches' poll, the Big Ten Conference had three programs in the top 10 with No. 6 Iowa, No. 9 Indiana and No. 10 Ohio State. The Big Ten also had three top-10 teams in the WBCA/USA Today poll for nine weeks last season, including the final poll after the NCAA Tournament. In addition, Maryland is ranked 21st, with Nebraska 22nd and Michigan 23rd this week.
More IUWBB Coverage