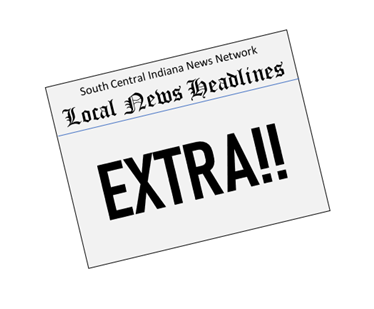 Mackenzie Holmes earns spot on Wooden Award Late Season Top 20 
Senior forward Mackenzie Holmes has earned a spot on the John R. Wooden Award presented by Wendy's Late Season Top 20, announced by the Los Angeles Athletic Club on Monday evening. Holmes is leading Indiana with 22.0 points, 8.0 rebounds and shoots one of the nation's best percentages at 68.4%. She has scored in double figures in all 21 games, recording 12 20-point scoring games and a pair of 30-point efforts this season as well. The Gorham, Maine native leads IU with 1.7 blocks per game (35 total) and adds 1.3 assists per outing. She has nine double-doubles on the season, seven coming in Big Ten play, which ranks seventh in a single season in school history.
She scored a new career-high 32 point against Michigan State and had another 30-point effort in the win at then No. 21 Illinois. During her three-game span against Illinois, Michigan and Ohio State, Holmes became the second player in 20 years, male or female, since Maya Moore (2010-11) to score three-straight 20-point games against AP Top 25 foes. She continues to climb her way up the all-time scoring list with 1,668 career points, which ranks 10th all-time and 715 career rebounds. The Gorham, Maine native is also third all-time in blocked shots (185). This season, Holmes has also earned recognition on the 2023 Lisa Leslie Award preseason watch list and 2023 Jersey Mike's Naismith Trophy women's watch list.
Chosen by a poll of national college basketball experts based on their performances during the 2022-23 season thus far, the list comprises 20 student-athletes who are the front-runners for the sport's most prestigious honor. The players on the list are considered strong candidates for the 2023 John R. Wooden Women's Player of the Year presented by Wendy's. The Wooden Award All American Team™ will be announced the week of the "Elite Eight" round of the NCAA Tournament. The 20223 John R. Wooden Award will be presented by Wendy's following the NCAA Tournament in April.
Monroe County Subway Restaurants have been shut down
The Health Department has shut down all Monroe County Subway Sandwich Shops for operating without the appropriate permits. According to a sign posted in the windows of their stores, they will remain shut down until all permits are caught up to date.
Indianapolis Indians announce 2023 ticket sales
With the start of spring training just over two weeks away and Opening Day at Victory Field less than nine weeks out, the Indianapolis Indians today announced that individual single-game tickets will go on sale Wednesday, March 1 at 10 AM. Tickets will be available for purchase at the Victory Field Box Office, online at IndyIndians.com, emailing Tickets@IndyIndians.com and calling (317) 269-3545. The team also announced the return of Daily Deals for select home games.
Indiana State Police Captain recognized for thirty-five years of service
On Thursday January 26, 2023, Indiana State Police Superintendent Douglas G. Carter presented Captain Kevin Smith with a medallion for his thirty-five years of service with the department. Captain Smith currently serves as the Area II Commander for the Enforcement Division, where he oversees the field operations for the enforcement personnel and command staff assigned to the Bremen, Fort Wayne, and Toll Road Post(s). Smith graduated with the 45th Indiana State Police Recruit Academy on December 19, 1987.  His first assignment was to the Toll Road Post where he patrolled the stretch of I-80/90 through LaGrange and Steuben Counties. Smith and his family are residents of Steuben County.
Wilson is District 6 Conservation Officer of the Year
Indiana Conservation Officer Nick Wilson has been selected as the 2022 District 6 Officer of the Year. District 6 includes Hendricks, Marion, Hancock, Shelby, Johnson, Morgan, Bartholomew, Brown, and Monroe counties. Wilson is assigned to Hendricks County where he has served since 2018. Before transferring, he served in Marion County. In addition to his normal duties as a field officer, Wilson serves as a background investigator, public safety diver, passenger for hire inspector, river rescue instructor, field training officer, and airboat operator. The district award puts Wilson in the running for the Pitzer Award, which is presented to the top overall conservation officer in the state and is selected from the 10 district winners. The Pitzer Award is named after Conservation Officer James D. Pitzer, who was fatally shot while investigating illegal hunting activity on Jan. 2, 1961, in Jay County.
City Farmers' Market accepting proposals, applications for vending spaces at 2023 Saturday Market
Bloomington Parks and Recreation is seeking proposals from local businesses, organizations and individuals to manage food and beverage artisan stands, or food truck/pushcart vending stands, at the Bloomington Community Farmers' Market on Saturday mornings during the 2023 Market season. The Farmers' Market uses a request for proposal (RFP) process to select the food and beverage artisan vendors that will best serve the Market. Proposals are evaluated by a review committee using the criteria established in the RFP including menu, price, product balance, customer satisfaction, use of local products, and location of business, with preference given to businesses located in Bloomington. Detailed RFP forms and a link to the online RFP are available on the Food and Beverage Artisans at the Market website at https://bloomington.in.gov/farmers-market/prepared-food. RFPs, either hard copies or online submissions, are due by 5 p.m. Feb. 24.
The Bloomington Community Farmers' Market is also accepting applications from small farmers and local growers who would like to sell their products at the Farmers' Market during the 2023 season. Farm vendors selected and approved to sell at the Farmers' Market must reside and produce farm goods in Indiana and are expected to participate substantially in the production of goods offered for sale. Farmers who wish to sell at the Farmers' Market must submit an application, available online at https://bloomington.in.gov/farmers-market/selling or by calling 812-349-3700, by 5 p.m. Feb. 24. Both online and hard copy applications are available. There is a $20 application fee for farm vendor spaces.

This Week in Hoosier History
1921 – Indiana Governor Warren McCray met with members of the James Whitcomb Riley Memorial Association at the Statehouse. They shared with him a proposal to build a children's hospital in tribute to the Hoosier Poet, who had died five years earlier. The Governor agreed that there was a need for a medical facility for children and pledged the state's cooperation. (Photo: James Whitcomb Riley)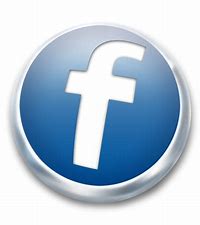 For more local news . . .
Check out our archived episodes of What's Happenin' and Talkin' Sports with Nick Jenkinson here