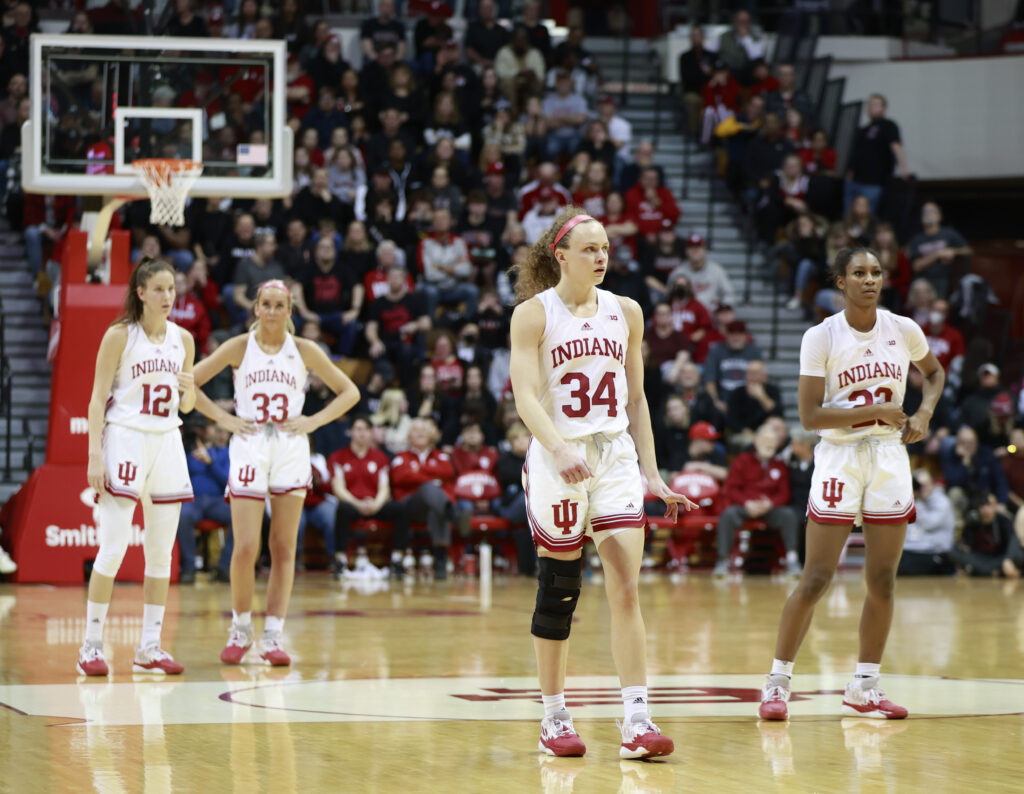 The Scarlet Knights of Rutgers (9-13, 3-7) will visit Simon Skjodt Assembly Hall at 2pm on Sunday, January 29th to challenge #6 Indiana (19-1 / 9-1). The game will be broadcast live on the Big 10 Network.
Rutgers is coming off of an overtime victory against Penn State (12-9 / 3-7), 86-82. Scarlet Knight Senior Guard Kai Carter led all with a career high 17 points and 6 assists, while 4 other Rutgers teammates achieved double digit scoring. Junior Chyna Cornwell achieved her seventh double-double of the season during the contest.
Freshman Guard Kaylene Smikle averages 17.2ppg for Rutgers. She is the current Big Ten Freshman of the Week Honoree, having earned the award for a third time this season. Smikle has scored 20+ points 10 times this season, the second most by any NCAA D1 Freshman.
Rutgers plays aggressively off the boards, typically outrebounding their opponents, maintaining a + 2 margin. They are, however, prone to turning the ball over. If Indiana can continue their defensive trends, they should not have a problem controlling the pace of this game. The Knights do have scoring potential and count on each of their starters to produce points.
Rutgers is a tough all-around team, hungry to capture their second consecutive victory. They will come into Assembly Hall determined to win! The Scarlet Knights are well coached and have always played Indiana well. This will be the first regular season game the two have played in 3 years, although, as the last 3 scheduled contests were canceled for Covid concerns.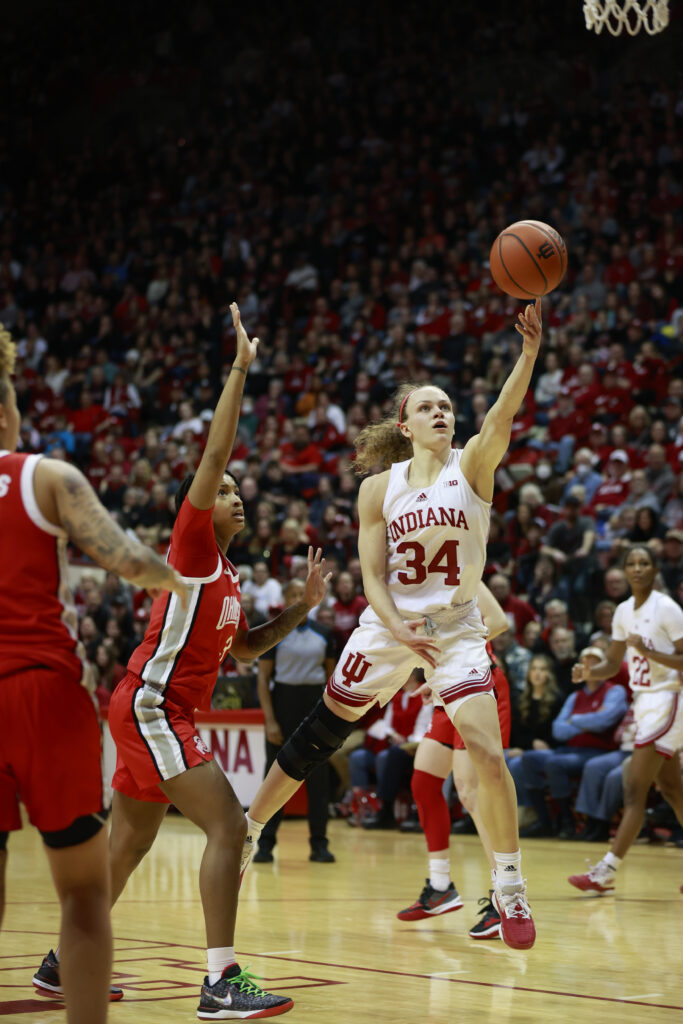 The Hoosiers are on a seven-game winning streak and coming off of three consecutive victories against nationally ranked teams. Most recently, they defeated #2 Ohio State 78-65 in front of a record home crowd of 10,455.
Indiana is 2nd in the country, shooting 50% from the field (behind UConn), and 7th in the nation in assists per game, with 18.6. Additionally, the Hoosiers are 13th in the country, averaging just shy of 82ppg, and 7th in the country with their margin of victory. Six Hoosiers are averaging 9+ points per game and 4 of them are in double digits.
All-American Senior Mackenzie Holmes continues to dominate on offense, with a 7th best national average of 22.1ppg and the country's second-best field goal percentage. Junior Guard Chloe Moore-McNeil has the nation's third best assist-to-turnover ratio.
Next up, Indiana will visit Williams Arena in Minneapolis to take on the Minnesota Gophers (9-11 / 2-7) at 8pm on February 1st.
Notable
The Rutgers game will be IUWBB's celebration of National Girls and Women in Sports Day for 2023 which was first observed in 1987 to remember the Olympic volleyball player Flo Hyman for her work in promoting equal representation of women in sports. Hyman died of a genetic disorder, Marfan's syndrome, while playing a tournament in Japan. Since then, the day has evolved to commemorate all women athletes, their achievements, the positive impacts of inclusion of women in sports, and to address the challenges regarding equal participation of women in sports activities. The day also appreciates the progression made since the enactment of the civil rights law, Title IX.
All-American Senior Forward Mackenzie Holmes has made the record books again, becoming just the second NCAA basketball player (men's or women's) in the past 20 years that has accomplished 3 straight 25-point games in the regular season in wins over AP Top 25 opponents (30 vs Illinois, 25 vs Michigan, 26 vs Ohio State). The only other was Maya Moore, former UConn Husky (2010-11).
Scarlet Knight Senior Guard Kai Carter achieved her 1000th career point and 500th career rebound in Rutgers' most recent match-up
More IUWBB Coverage