Thursday night at 6:30pm will be the tip-off time and Simon Skjodt Assembly Hall will be the location for the season's much anticipated first match-up between #2 Indiana (22-1 / 12-1) and #5 Iowa (19-4 /11-1). These two teams have built quite the in-conference rivalry over the past several years, but this will be the first time in their all-time series that the two teams are both ranked Top 5, nationally. To put this scenario in context, this will be the first time in 30 years that two Big Ten teams have met while both being ranked within the Top 5 in the country (3/7/93, #4 OSU vs #2 Iowa). The game will be broadcast on the Big Ten Network.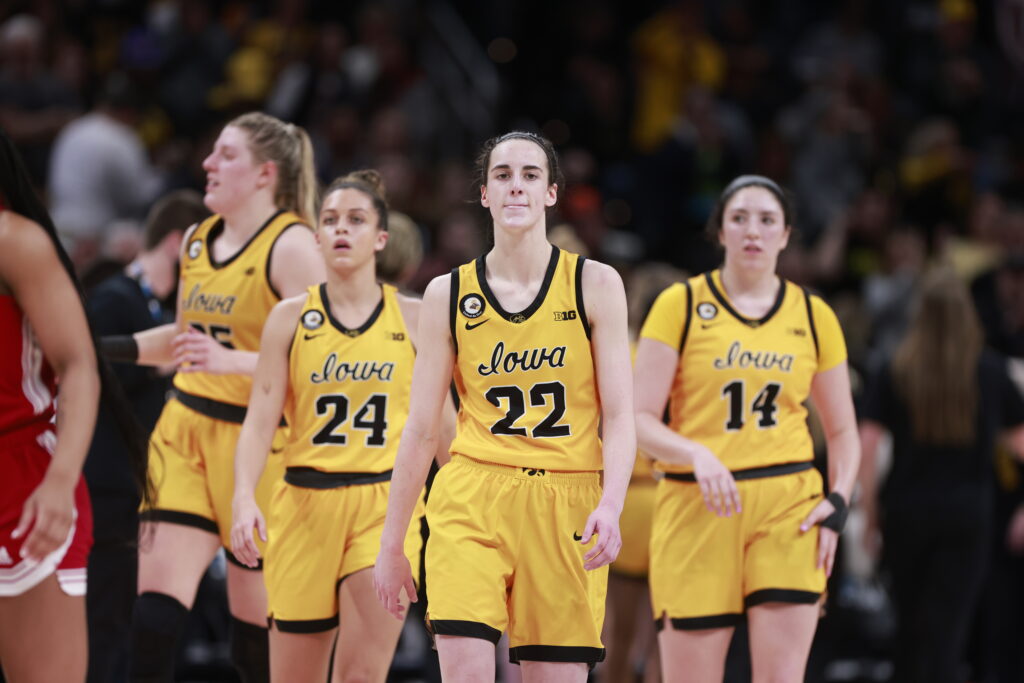 Indiana is on a 10-game winning streak, including beating 4 ranked teams, while Iowa is looking for their 9th consecutive victory. The Hawkeyes have defeated 3 ranked teams during their recent stretch of 8 wins.
Iowa's big three in terms of production, are All-Americans Caitlyn Clark (Guard) and Monika Czinano (Forward/Center), along with Senior Forward McKenna Warnock. While Clark is leading the team is just about every statistic out there, the two forwards are both averaging double digits in scoring, and collectively, this trio is responsible for more than 56 points per game, this season. Iowa also gets healthy productivity from their bench.
While a majority of the attention of Iowa's success gets paid toward Clark, it has always been Czinano which has been the Achillies's heel for the Hoosiers. During last year's three contests, Holmes was less than 100%, coming off of a season-interrupting knee injury, and Czinano was on fire, leading the Hawkeyes in each contest. This year, both 'Bigs' will be at their best, and will be fighting for their teams as well as national recognition as to who the best power forward in the nation truly is.
"I think we've got to throw a lot of different looks at Monika [Czinano], and that's what we plan to do," said Indiana Head Coach Teri Moren. "I feel like I have the best staff in the country when it comes to prepping and game planning . . . we feel like we have the right game plan, and our kids just have to do what we ask them to do."
Coach Moren continued to discuss what it will take to defeat the Hawkeyes, "You're not going to keep [Iowa] from scoring but you know we just have to be true to who we are and lock in on the game plan and lock in on each one of those players; give them different looks, control the boards, control the pace of the game throughout, take good shots, and not have any live ball turnovers where they can get run out, because they like to run as well. A lot of the things that are going to have to happen in the game, in my opinion, are not going to be things that you're going to find on a stat sheet, they're going to have to be intangible things that we're going to have to be really good at."
Indiana has 6 players averaging 9 or more points per game, with All-American Forward Mackenzie Holmes leading the way with 22ppg. Additionally, Indiana is a national leader in field goal percentage, assists, and opposition points per game.
"This is just, collectively, a balanced basketball team," said Coach Moren about her Hoosiers, during a pre-game conference. "We can score in a lot of different ways. Certainly, Mackenzie [Holmes] has been so good on the low block, but I think she's just allowing the game to come to her, and not really pressing."
Moren would go on to describe the aggressiveness with which Indiana's Guards have played, as well. In their last game, two of IU's Guards which stepped up to take offensive command were Juniors Chloe Moore-McNeil and Sydney Parrish, taking control from both beyond the arc and driving the rim, when Rutgers applied the double and triple team defense to Holmes in the paint. Holmes has earned the respect of extra coverage this season, as she is the second most efficient scorer in the NCAA, shooting nearly 70% from the field.
This game will be a test for both teams. Even though both Iowa and Indiana have played a number of challenging games already this season, this test will be one of balance. Balance will be an integral part of whoever comes out on top on Thursday evening. Both teams can score extremely well, and both teams can play very tight defense. Which team will be consistent with hitting their shots from early on, and which team will make early defensive stops? Of course, time will tell, but this year's Hoosiers have a completely different approach to scoring than the team that fell short three time to the Hawkeyes last year.
These two national powerhouses are about as even as it gets in terms of the statistics sheet. Here is a comparison of the numbers from this season to date:
Indiana / Iowa
Points Per Game: 81.3 / 88
Rebounds: 37.2 / 40.4
Assists 18.6 / 20.9
Steals 8.8 / 7.7
Blocks 4.7 / 2.6
Turnovers 12.9 / 14
Field Goals: 50.1% / 50.5%
Free Throws: 74.9% / 76%
3-Pointers: 36.1% / 36.4%

Notable
The two teams met three times last season, including twice in the regular season and in the Big Ten Tournament championship. Iowa took all three games

.

Indiana made program history with their sixth ranked win of the season against #2 Ohio State on Jan. 26. They also have 4 Top 10 wins this season, the most by any team in NCAA Division I. 

Up next, Indiana heads to Columbus to take on #13 Ohio State at 8:30pm on Monday, February 13th.
More IUWBB Coverage